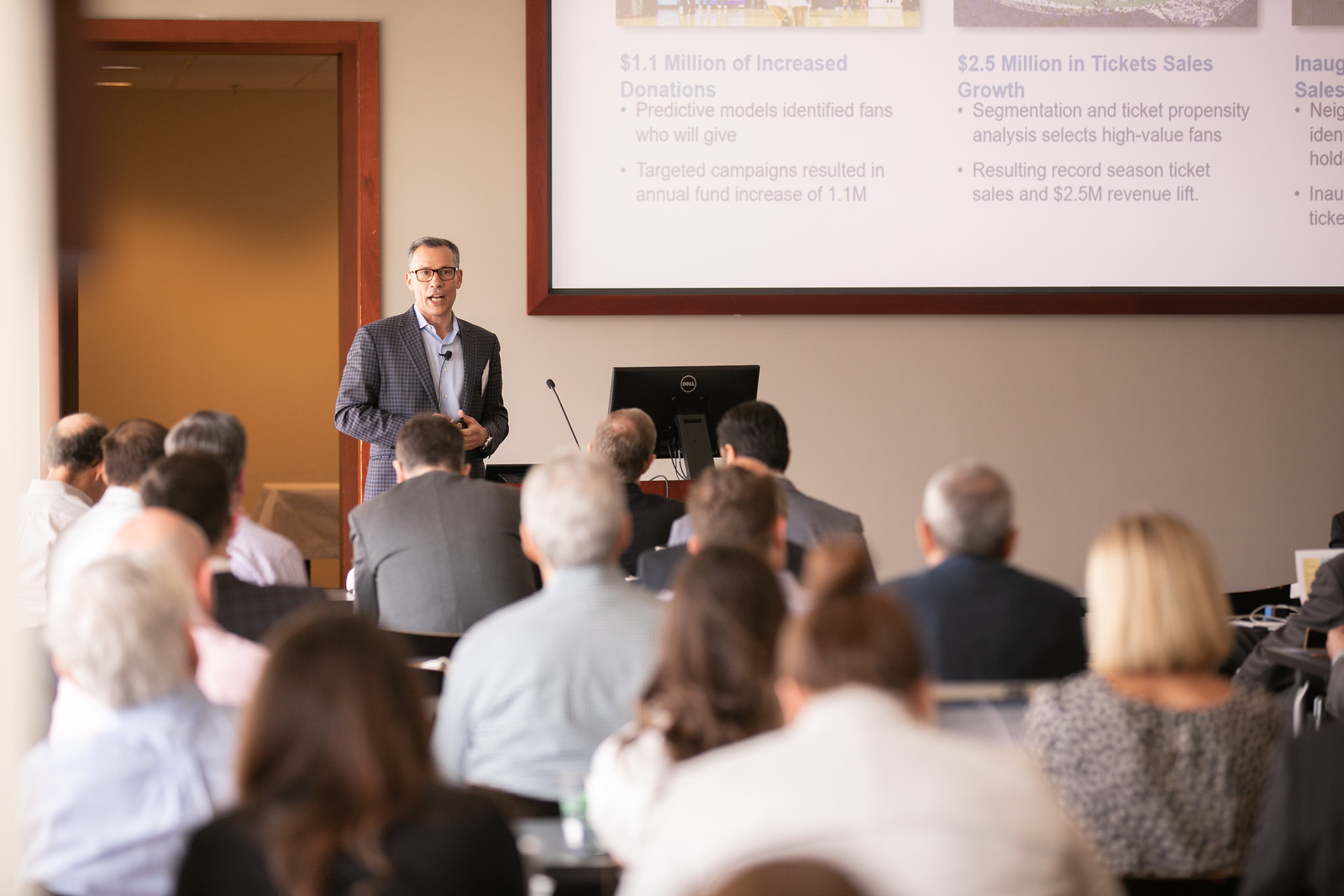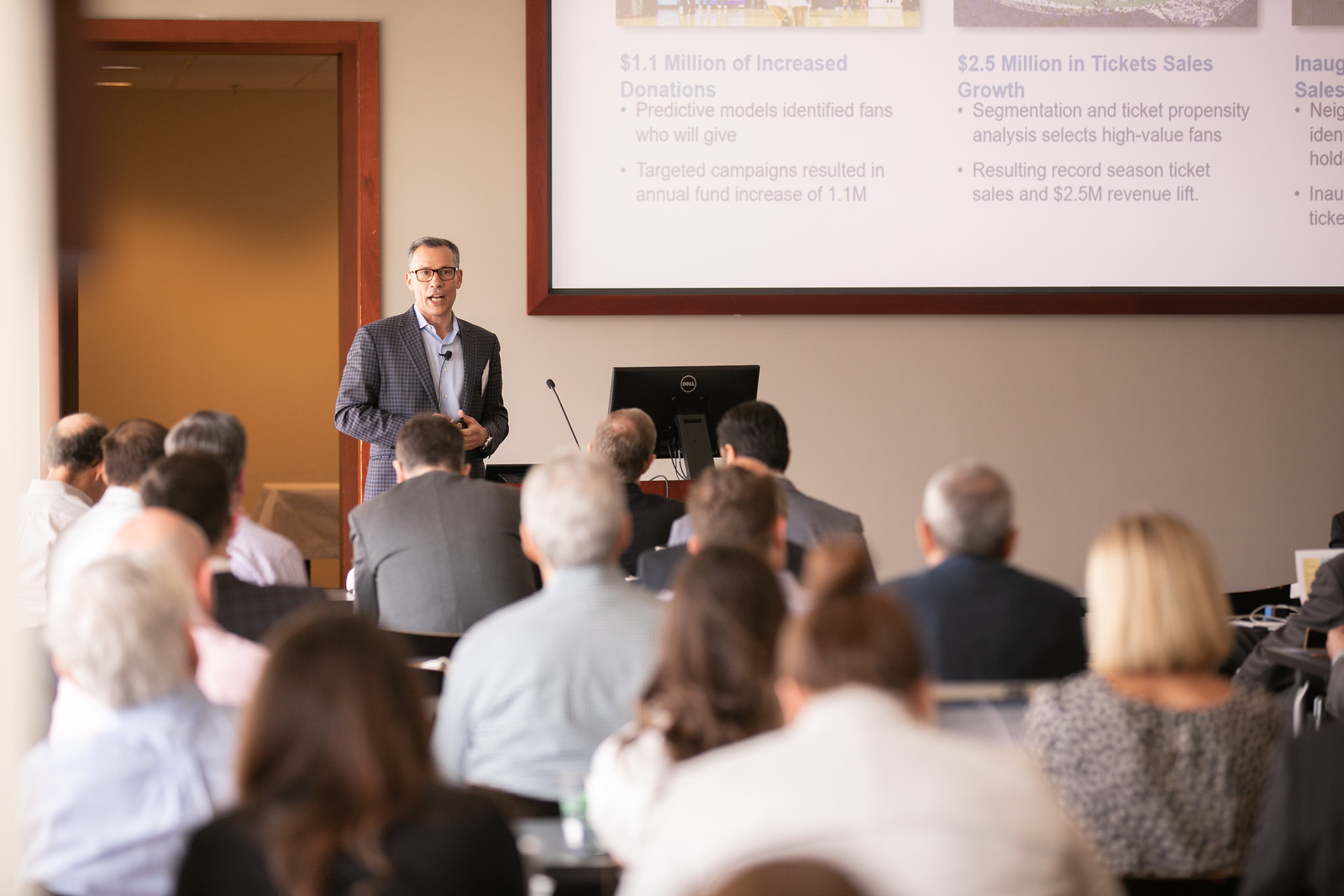 Entrepreneurs and investors in the Southeast continue to benefit from opportunities provided by Goizueta's RAISE (Retention and Advanced Investment for the Southeast at Emory) Forum. The forum aims to close the region's funding gap by funding startups at levels above $1 million, with the goal of keeping early-stage companies in the Southeast. This spring's forum included a new component: Emory Alumni Spotlights, which allowed entrepreneurial alumni to pitch their startups to forum attendees.
Goizueta's network of alumni was also well-represented in the group of investors at the forum. Sig Mosley 68BBA, regarded as "The Godfather of Angel Investing" in Atlanta, was present and is a regular attendee of the RAISE Forum. Michael Cohn 05MBA, also a successful entrepreneur, now attends the forum as an investor. Ed Reiker 04MBA, serial entrepreneur, angel investor and director of the Emory Startup Launch Accelerator, is another regular attendee. Alok Gupta 09MBA and Milan Vyas 18MBA were also in attendance as investors.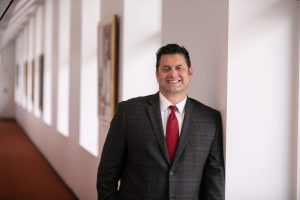 Rhett Marlow 02MBA took the Alumni Spotlight opportunity to present on his company LexHelper, a technology-enabled business providing front-office support for attorneys, law firms and agencies. For small-firm businesses, he said, lack of front-office support can lead to missed opportunities, while hiring assistants can be expensive. LexHelper solves that problem. "Anything the front office receptionist would do, we're able to do that virtually, at a fraction of the cost."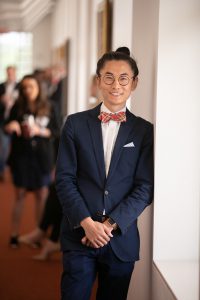 Michael Jiang, who received his doctorate in neuroscience from Emory in 2017, began his Spotlight presentation by describing the stress and anxiety he experienced while completing his degree. He searched for something to help that he could obtain easily, without a doctor's visit, and came up empty-handed. He realized, "Hey, this is a neuroscience problem. I'm a neuroscientist. I'm going to solve it." He founded Nerv, a wellness company that creates innovative consumer packaged goods. Nerv recently launched its flagship product, the de-stressing, anti-anxiety Nerv shot, in CVS pharmacies around the country.
After his presentation, Jiang said he was contacted by a few interested investors asking for further details, and he was even invited to pitch at another event. "[The RAISE Forum] was an amazing event that put entrepreneurs in front of opportunities for finance and development. I'm better connected with finance and angels in the Southeast," Jiang said of his experience.
As the forum continues to grow in success and companies funded, buzz around the event is also increasing. Recently, the RAISE Forum was recognized in the inaugural 50 on Fire Awards, presented by Atlanta Inno in partnership with the Atlanta Business Chronicle. The Raise Forum was a winner in the Government, Advocacy & Education category.
2019 Spring RAISE Forum Companies