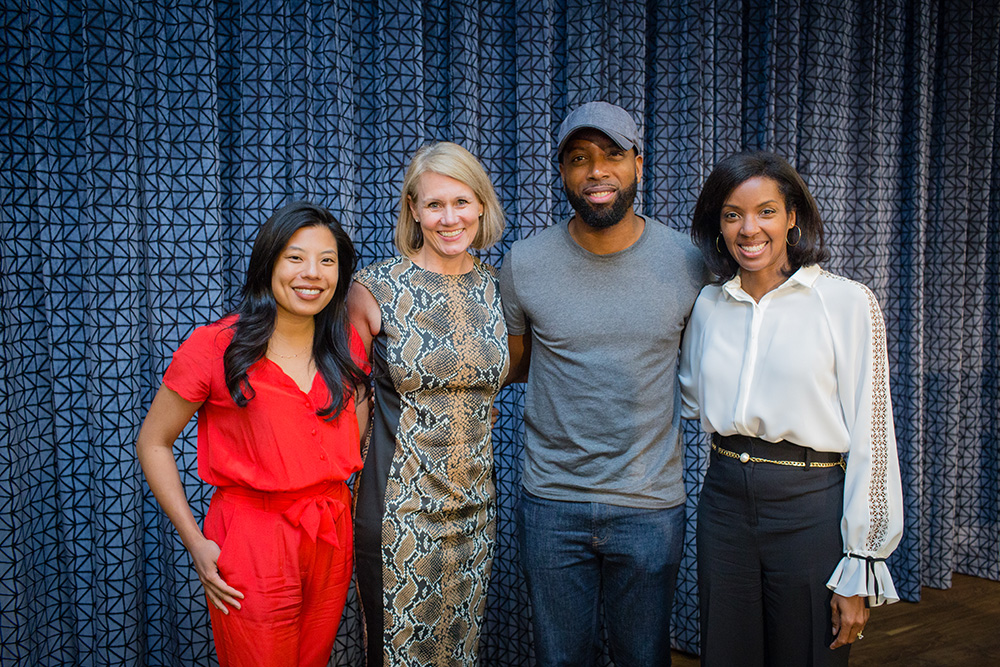 After weeks of preparation, some late nights and plenty of rigorous research and dialogue, teams of students were ready to present their findings at the 2019 Goizueta IMPACT Showcase Day. More than 300 alumni, faculty, staff and business leaders judged 22 Full-Time MBA teams competing for the Goizueta Gold. Students on the Goodwill of North Georgia team took first place. The runners-up completed projects for The Home Depot and Fernbank Museum of Natural History.
This year, IMPACT welcomed Tristan Walker, founder and CEO of Walker & Company Brands, Inc., a health and beauty start-up for people of color. Walker recently relocated his company to Atlanta to operate as an independent, wholly owned subsidiary of Procter & Gamble.
Earlier in the day, as part of their IMPACT course, Modular Executive MBA teams presented new product innovation and market expansion recommendations for Walker & Company to Tristan and COO Joanne Hsieh. In addition, Walker attended a luncheon with black MBAs, a select group of alumni, and the MEMBA students who presented earlier. To cap off the day, Dean Erika James conducted a fireside chat with Walker.
"I started this company to serve people, to be around a hundred years from now, to have autonomy," Walker said during the keynote chat.
For more on this event, visit emory.biz/Showcase. Showcase Day for 2020 will take place on May 7, and judges are needed for the event. If interested, please contact Lynne Segall at lynne.segall@emory.edu.