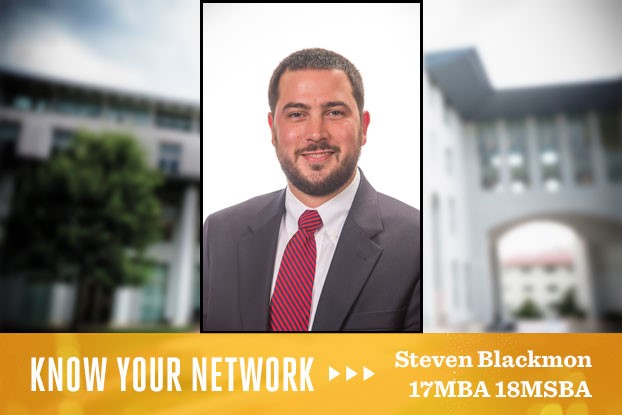 This month, we take time to remember the military personnel−active duty and veterans−who have stepped forward to serve. In this issue of Know Your Network, we celebrate servicemen and women. We asked Goizueta alumni to share insights, their rank and how their military journey still impacts life and work today.
---
Steven Blackmon 17MBA 18MSBA
Retail Data Scientist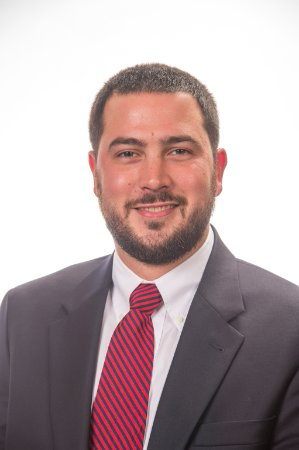 SunTrust
Tell us a bit about yourself.
I was born and raised in Eufaula, Alabama, and studied mechanical engineering at Vanderbilt University. After joining the Navy after college, I spent five years in uniform, including a couple years of training and a tour on the nuclear submarine USS Pasadena. After moving on from the Navy, I worked in chemical manufacturing in Houston and New Orleans, but eventually decided to pursue an MBA at Emory to refresh my skillset and career. Armed with degrees in business and a master of science in business analytics or MSBA, I joined SunTrust in consumer analytics, where I help product managers better understand their client base and tailor product features and marketing campaigns to engage clients.
What was your rank in the military and how has the military journey impacted your life and/or work today?
I spent five years in the Navy and left as a Lieutenant, about six years ago now. I think the element of my military journey that is still most useful to me today is the feeling of being comfortable handling adversity any time it pops up. Much of your experience in the military is under adverse conditions and that kind of becomes the norm. Now I work predictable hours in a comfortable office. Sometimes when a sudden deadline comes up or a key stakeholder is unhappy it might be easy to get stressed out, but my past experiences in the Navy remind me to keep it all perspective and remember that none of these minor road bumps will compare to the stress I've successfully handled in the past.
Who inspires you and why?
My high school physics teacher. He worked as an engineer at a local manufacturing company and was one of the sharpest science teachers I ever had, thanks to his real-world experience. One day this engineer decided that he was tired of working in a job that didn't leave him feeling fulfilled, so he quit and moved to teaching high school full time. The move resulted in a significant pay cut, but he realized doing work that was meaningful to him was more important.
What is the best advice you've ever received, in business or life?
"Do the right thing" from Professor JB Kurish. It may sound trite, but too many people forget to make this priority number one and instead, follow the path of least resistance rather than sticking to Professor Kurish's advice.
What is your definition of success?
Finding work that fulfills you and gives you a sense of purpose.
Is there a lasting lesson, memory or skill gained from business school that you particularly remember or credit your success to?
Professor George Easton's data science class. I had some background in data and statistics before the MBA program but hadn't really coded before. I took the class anyway, and it gave me the confidence to see that data science was a more approachable field than I had realized and inspired me to follow up my MBA with the MSBA program.
What advice do you have for today's business students?
Do as many things as you can while you're here. Take trips with your classmates, take classes you don't know anything about, and don't be shy about signing up for different experiences if they sound interesting. This is the best time to try new things and be adventurous, just go do it.
Please describe some professional and personal goals.
One of my personal aspirations in life is to sail around the world. Professionally, I suppose the goal is to have the necessary resources and the freedom to take that time off and go.
What is a professional moment or accomplishment you are most proud of and why?
The fact that I made it into the Navy's nuclear power program and the way it happened is something I am proud of. Early on in my college career I focused a little too much on going to parties and sleeping in, and not enough on calculus. When I applied for the Navy's nuclear power program they looked at my transcript and turned me away; physics and calculus both being vital to their nuclear engineering program. I could have taken no for an answer. After all, I was about to graduate with an engineering degree and most companies wouldn't look through all of my grades to see how I did in math as a freshman. But, I wanted to serve my country, and having found the job that I felt was right for me I was determined to prove I was worthy. Instead of taking another job, I spent the summer after graduation re-taking calculus to have new grades to append to my transcript. With the proof that I could do the work and, more importantly I suspect, proof of how dedicated I was to achieve my goals, I was finally granted an interview and was accepted into the program.