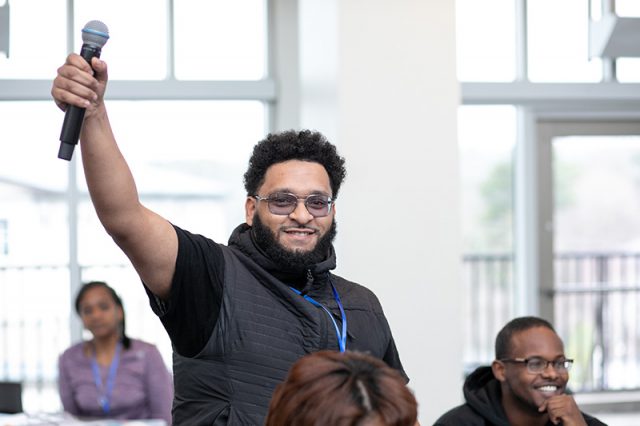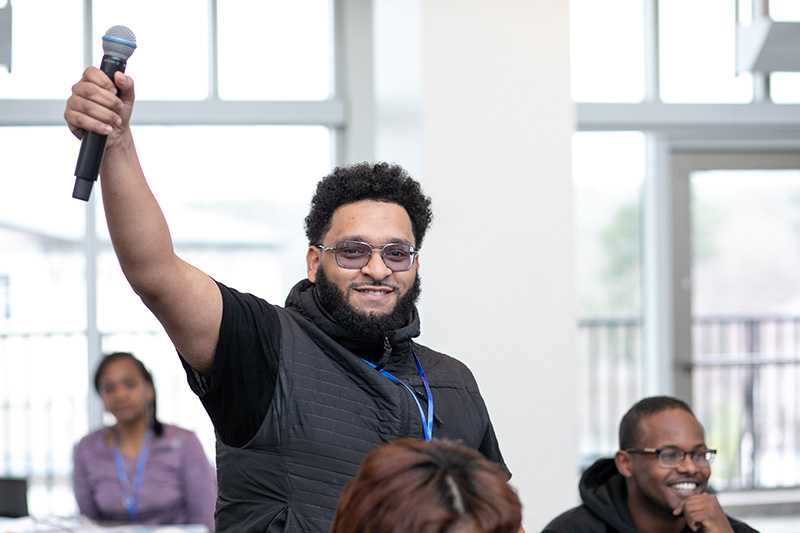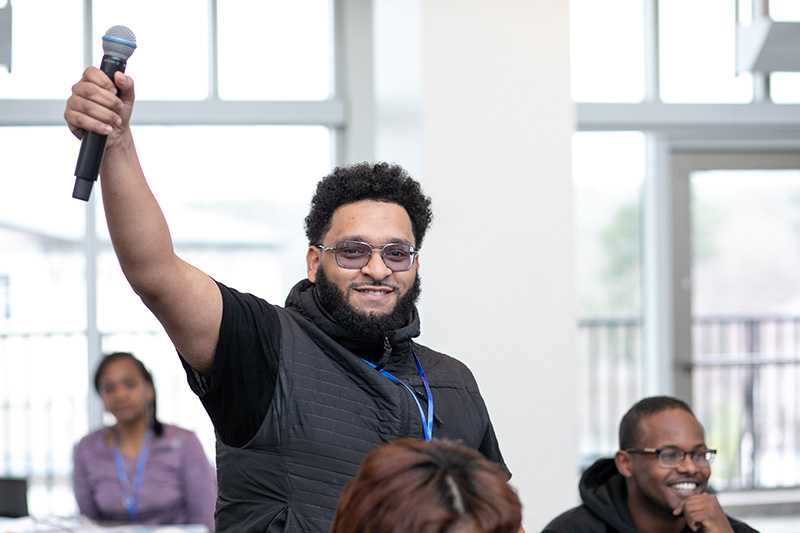 The Start:ME business accelerator program is currently recruiting promising entrepreneurs in and around Clarkston, East Lake, and Southside Atlanta for its 2021 programs. Fifteen to eighteen entrepreneurs from each community will be chosen to participate. Deadline for applications is October 5th, 2020.
Start:ME is a free, intensive accelerator program for promising local small businesses. The program runs from January to March and operates within communities, drawing talented entrepreneurs that live, work, and/or provide valuable products and services to the community. Each community offers peer-selected grant pools of $10,000 to invest in promising businesses looking to start or scale up. This year the program will be fully virtual and condensed to 10 weekly sessions.
During the program and beyond, Start:ME connects those entrepreneurs to the knowledge, networks, and capital needed to build and develop sustainable businesses. The program works across all business stages and industries – mechanics, artists/makers, professional services, bakers/caterers, farmers, tutors, and more – and focuses on entrepreneurs with promise and dedication.
The program's goal is to help entrepreneurs achieve business success and build neighborhood vitality.
Bryanna Carter-Martin – Breezy Spot (Southside): "Start:ME believes in my business and helps me take my business to the next level. I now understand how to create a business plan, how to pitch my business, how to create financial statements, and so much more."
Jocelyn Johnson – WorshApp (East Lake): "Start:ME is a promise – a commitment from accomplished mentors and program administrators who transform a room of hopeful dreamers into a community of well-informed, well-prepared entrepreneurs. As COVID-19 rocked the world, Start:ME regrouped and responded with the encouragement and support required to keep small businesses – and even small business ideas – moving forward. Start:ME chooses to Start Business Development, to Start Community Impact, to Start:ME!"
Adja Mada Diakite – MADA JY (Clarkston): "I applied to Start:ME because I knew I needed external help with my business. I didn't even know what kind of help would be the best. Start:ME mentors helped me understand numbers, how to make projections, and set goals. Before Start:ME, I had a vision; now I have a plan."
Start:ME has supported more than 250 local businesses that account for 556 jobs and 30 brick and mortar locations. The program has peer-selected 68 ventures to receive startup capital.
Start:ME also engages 75+ volunteer mentors with significant professional business and/or entrepreneurial experience to provide critical support for entrepreneurs participating in the program. Start:ME welcomes applications from business professionals interested in a skills-based volunteer role.
Mentor Jonathan Pascual – Taproom Coffee & Beer: "Start:ME has more value and benefit for entrepreneurs than thousands of dollars' worth of paid business consulting. The program not only equips entrepreneurs for the real world but cheers them on and motivates them to confidently progress in the journey of building their businesses. I thoroughly enjoyed my experience as a mentor!"
The program is offered annually by Emory University's Goizueta Business School in partnership with trusted community lead nonprofit organizations the East Lake Foundation, Focused Community Strategies (FCS), Friends of Refugees, and Purpose Built Schools Atlanta.
Start:ME is made possible through the generous support of signature supporter Regions Foundation along with champion investors Emory University, The Goizueta Foundation, PNC Foundation, and SunTrust Foundation and alumni supporters Atlantic Capital and Delta Community Credit Union.
Learn more about Start:ME, apply, and/or volunteer as a business mentor at startmeatl.org.
About Social Enterprise @ Goizueta
Social Enterprise @ Goizueta (SE@G), a research center within Emory University's Goizueta Business School, works to make markets work for more people, in more places, in more ways. Faculty, staff and students work with for-profit, non-profit, and hybrid organizations to inject business thinking into communities through research, fieldwork, and teaching/student activities.
About Start:ME Clarkston
Social Enterprise @ Goizueta (SE@G) works with Friends of Refugees and local partners the City of Clarkston, Clarkston Community Center, Georgia Piedmont Technical College, Global Growers, International Rescue Committee, New American Pathways, Refuge Coffee Co., and Refugee Women's Network to support entrepreneurs in Clarkston, GA since 2013. The Clarkston program has graduated 115 ventures since 2013.

About Start:ME East Lake
Social Enterprise @ Goizueta (SE@G) works with the East Lake Foundation and local partners Charles R. Drew Charter School, Columbia Residential, East Lake Family YMCA/East Lake Early Learning Academy, East Lake Neighborhood Community Association (ELNCA), Fred. A. Toomer Elementary School/Whitefoord Early Learning Academy, Kirkwood Business Owners' Association, Kirkwood Neighbors' Organization (KNO), and The Villages of East Lake to support entrepreneurs in East Lake, Edgewood, and Kirkwood. The East Lake program has graduated 93 ventures since 2015.

About Start:ME Southside
Social Enterprise @ Goizueta (SE@G) works with Focused Community Strategies and Purpose Built Schools Atlanta, along with local partners Atlanta Volunteer Lawyers Foundation, Capitol View Neighborhood Association, Carver STEAM Academy, The Villages at Carver, The Villages at Carver YMCA to support entrepreneurs in Southside Atlanta. The Southside program has graduated 49 ventures since 2018.