"It can be challenging–but not impossible–to focus on purpose-driven work in a capitalism-driven society," says Vanecia Thompson 22EvMBA, a past Business & Society Institute Social Enterprise Fellow who now advises nonprofits. "The good news is you do not have to wait until the distant future to give back or make an impact in the public and nonprofit sectors now. Seek professional and personal opportunities that have values that directly or closely align with your values and be intentional."
Thompson has put her own advice into action throughout her life. During her time at Emory University's Goizueta Business School, she immersed herself in programs and opportunities where she could give back while also earn her degree. In addition to being accepted into the Social Enterprise Fellowship program, Thompson placed second in the Goizueta Nonprofit Consultants case competition that supported Neighbor in Need and also participated in the National Black MBA Association case competition.
"One of the best parts of being a Social Enterprise Fellow was building community with other fellows across the undergraduate, full-time, evening, and dual-degree programs," says Thompson. "It was refreshing to be around other intelligent humans committed to making a positive impact on society– whether in climate, education, public health, or other areas."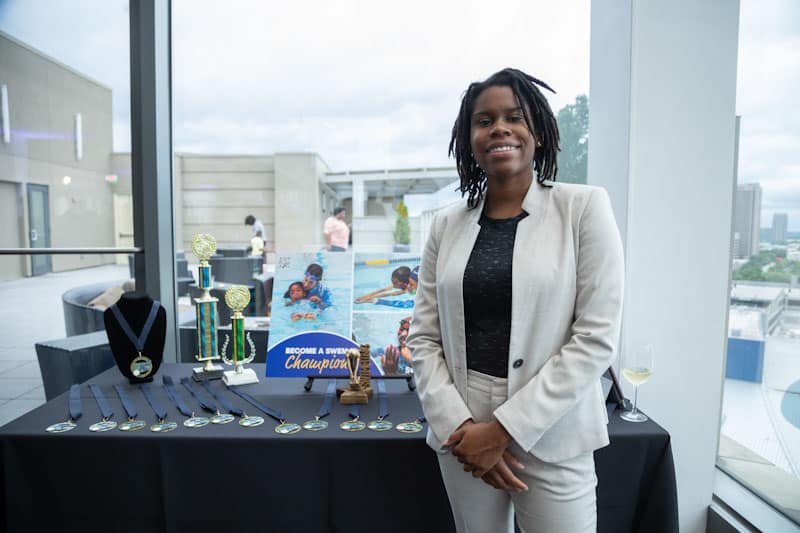 Thompson's passion for making a difference started at a young age. As a teenager, she attended a summer enrichment camp, Usher's New Look (UNL), where she gained insight into the business of sports and entertainment. She also learned the true meaning of philanthropy.
The overnight Usher's New Look camp transitioned into a year-round, youth leadership development program where I was able to meet executive leaders, job shadow in multiple functional areas, and intern with UNL corporate partners. These touchpoints deepened my interest in business and desire to pursue an MBA.
When deciding on an MBA program, Thompson sought out schools that were committed to social impact and offered students nonprofit board training opportunities. She found that at Goizueta Business School.
She points out, "Being an Evening MBA student at Goizueta was a continuation of the real-world experience and opportunity that UNL provided before high school and during undergrad."
Thompson's drive and desire to help others hasn't gone unnoticed. At her graduation ceremony this past May, she won the Evening MBA Meritorious Service Award. This honor is given to students who have shown leadership and commitment in extraordinary ways​. She also won the Diversity Core Value Award, which is given to students who exhibit the same principle-driven values of Roberto C. Goizueta himself.
The connections and relationships I have formed will continue well beyond my time as a Goizueta student.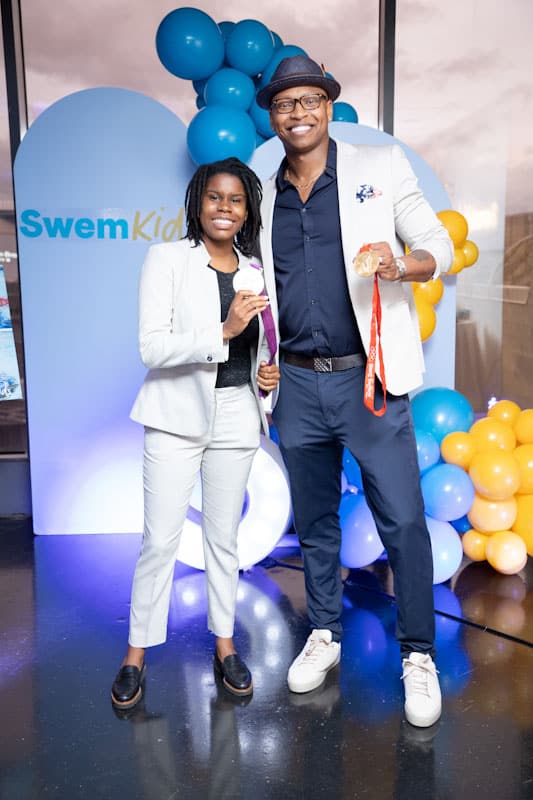 Thompson is currently working on a special project for a local nonprofit, SwemKids, that is funded by a summer stipend awarded by the Business & Society Institute. The organization teaches children introductory swimming lessons and water safety skills as a part of their school's curriculum, and Thompson helps with their tech and marketing operations.
"I believe public-private partnerships are how some of society's biggest problems will be solved. It will take people in both sectors who are willing to engage with each other to get things done," says Thompson. "As I seek my next professional opportunity in the private sector, these are some of the thoughts that I will carry with me."
Goizueta's Business & Society Institute addresses complex challenges confronting people, the planet, and the business community through academic discovery, purposeful action, and meaningful research. Learn more today.