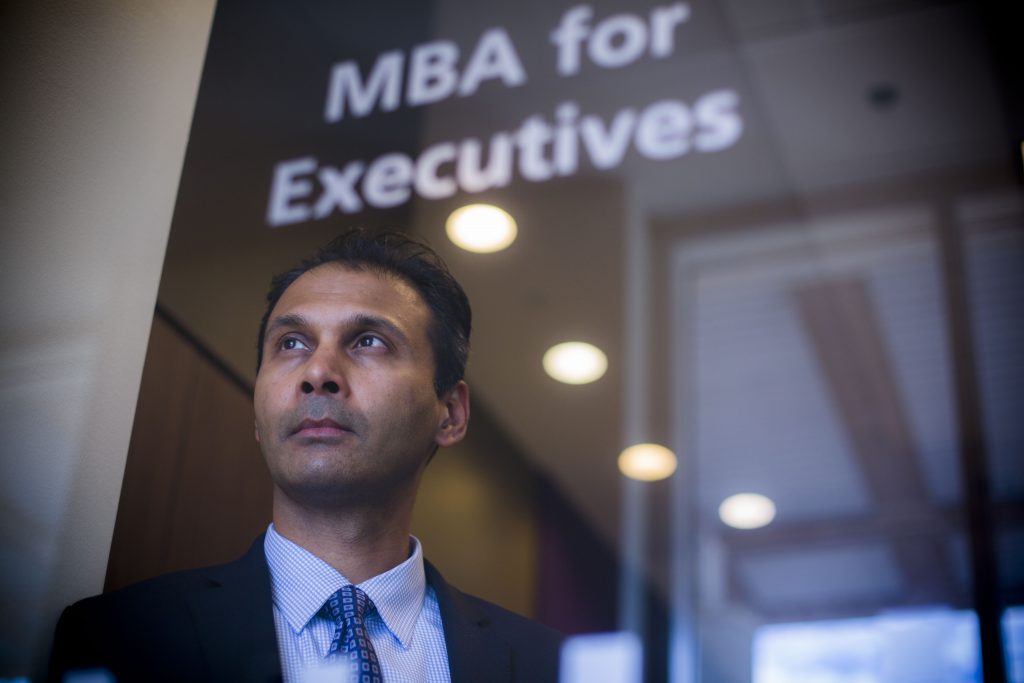 Emory University's Goizueta Business School's Executive MBA program is the Financial Times' top-rated executive MBA program in Atlanta and it is ranked 11th in the nation. But the business school is never content with resting on its laurels. Starting in Fall of 2020, Goizueta's Executive MBA program will be delivered in two formats so that students can tailor the program to their schedules and preferences. The single curriculum will be offered in an on-campus format and in a hybrid format that delivers some course content on-campus and some online.
The changes are being made to stay current with the dynamic and ever-growing market for MBA programs for seasoned professionals and with emerging best practices in business education for executives.
"Before we made any changes to the program, we engaged in serious and significant research to determine what adjustments would best serve our students," said Jaclyn Conner, associate dean for Executive MBA Programs. "We looked into the range of formats for delivering an MBA education and their effectiveness and accessibility. Then we followed up by interviewing students and faculty to test the ideas and concepts revealed by the research. We're committed not only to creating business leaders but also to ensuring that we're sensitive to the work-life balance for executives who are also pursuing further education."
The on-campus format features classes every other weekend and the hybrid format includes three on-campus residencies each semester and six hours of online content each week. Regardless of format, all students will take the same courses, be taught by the same faculty, and receive the same Career Management Center support. Both formats will also include intensive leadership development with executive coaching and networking events that bring together all Executive MBA students. When students in the hybrid program are on campus, they will be in class with their counterparts in the on-campus program giving all students more opportunities to expand their professional networks.
Goizueta's EMBA can be completed in 18 months and includes global immersion and executive skills immersion experiences.
"We were really focused on making our programs more accessible and convenient for busy working professionals who already have extraordinary demands on their time," said Ed Leonard, senior associate dean of Graduate Education. "By offering an on-campus and a hybrid format, we're giving students the flexibility to earn their MBAs in a way that best fits their needs. We'll also be bringing students in both formats together three times each semester. That will help build an atmosphere of community and also enrich the classroom experience because we'll have more students and greater diversity of thought. That's something our current and prospective students have expressed interest in."
The program will accommodate up to 40 students in the hybrid format and 60 in the on-campus format, but Conner cautions that numbers don't tell the whole story. "The ideal is to have the best possible cohort of students who meet our criteria and standards for the
Executive MBA program," she said. "It's the quality of students as much as the quality of faculty who determine the quality of the program."