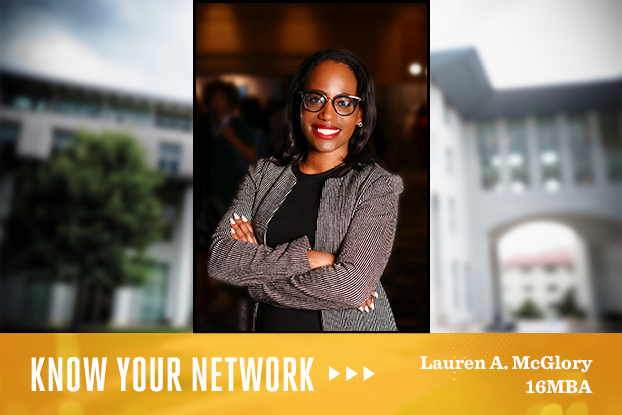 It's Back to School time, with school supplies on sale and students beginning new chapters at every turn. In this issue of Know Your Network, EmoryBusiness.com asked alumni about their experience at Emory along with ways they navigate career and life.
---
Lauren A. McGlory 16MBA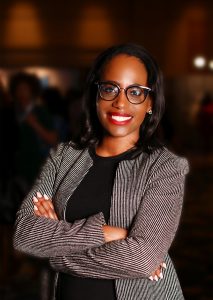 Marketing Manager/Account Supervisor
PepsiCo Frito-Lay
Tell us a little bit about yourself.
I am originally from Detroit, Michigan, and I am an alum of the University of Virginia and Teach For America. After spending five years in the education sphere as a teacher and a school administrator in Los Angeles and Washington, D.C., I came to Goizueta and studied marketing and organization & management. Upon graduation, I joined PepsiCo Frito-Lay as the associate marketing manager for Oven Baked Portfolio, a 350 million-dollar brand, and then was promoted into our internal creative agency as account supervisor/marketing manager. In this capacity, I drive marketing decisions for billion-dollar brands like Lay's and Tostitos.
What was the deciding factor in continuing your education? Why is it still the best decision?After being in education for five years, I knew I wanted to build my business acumen while exploring my passion for marketing. Having a unique background coupled with an MBA education has allowed me to approach problems in new ways and to deliver results.
Who inspires you and why?
This may be a cliché answer, but honestly, my mom. Growing up in Detroit, Michigan, you often get bogged down by negative images and stand against terrible statistics. My mother always encouraged me to push for something more. She showed me that persistence and confidence are everything.
What is the best advice you've ever received, in business or life?
Be good to people. It works in business and in life. How you treat people will always be remembered.
Is there a lasting lesson, memory or skill gained from business school that you particularly remember or credit your success to?
One lasting lesson I've learned is this: Know that you have something to offer even when people, including yourself, may count you out. Entering business school, I had reservations about whether my experience as an educator would add value since so many of my peers had amazing corporate backgrounds. In fact, I even had an internship interview with a large CPG (consumer packaged goods) company where the interviewer began the session by stating he did not feel education had any link to marketing. I did not get the internship due to "lack of leadership experiences." I felt, "Wow, maybe he was right. Maybe, since I was a teacher, the value I had was not needed."
However, my background as an educator allowed me to excel and lead various teams at Goizueta, like my core team and my section, and ultimately to become the first black female student body president. Again the lesson: Never doubt that your experiences provide value, despite your untraditional background.
What advice do you have for today's business students?
Not every role post-MBA will be perfect. Some positions will have challenges, especially due to managers. Instead of instantly jumping ship, think through whether the challenges are short-term and whether they will provide learning opportunities. Often times the challenges are short-lived, and a better role or manager will come into the picture.
Please describe some of your professional and personal goals.
In 20 years, I would like to return to education in a different way than before—as the dean of a business school. But before that, I want to continuously impact brands as they become culturally and socially relevant. I want to mold creative that speaks to people of color in meaningful ways. On a personal level, I always want to make time for family and friends as I obtain my professional goals.
What is a professional moment or accomplishment you are most proud of and why?
I am most proud of bringing a national commercial for Lay's to life within 2.5 years post-MBA. This project was the epitome of my definition of success. I worked tirelessly on the commercial with my team—from ideation and testing to casting, filming and post-production. When the ad was completed, a true sense of contentment flowed through me! To go from teaching in the classroom to bringing a commercial to life is pretty dope!