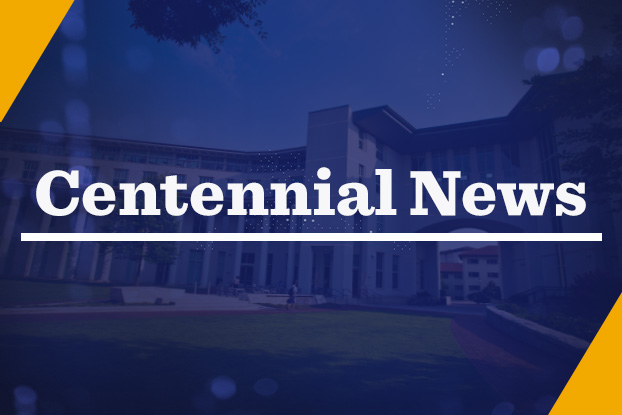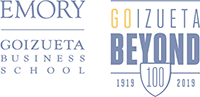 Welcome to the start of a new school year!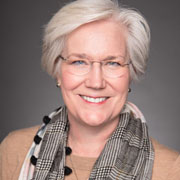 'm delighted to extend a heartfelt welcome to our new Goizueta students and welcome back to our returning students in this, our Centennial Year!  We have celebrated our 100th Anniversary in many ways, starting with 24, 100th Birthday Parties around the world and a special send off to our Class of 2019 graduates.
We invite all members of the Goizueta Community to be a part of our #GBS100 Celebration. A great way to do that is by submitting a photo or memento to our 100th Time Capsule. Returning students, consider something that reminds you of your Goizueta experience. New students, perhaps something from your Orientation or On-Boarding experience.
No matter what you choose to contribute, contact timecapsule@emory.edu with your submissions.
Julie Barefoot
Leader, 100th Anniversary Celebration
julie.barefoot@emory.edu
---
"What 100 means to me…" Reflections from Staff and Faculty
Ken Keen
Senior Lecturer in Organization & Management; Associate Dean for Leadership; Lieutenant General, USA (Retired)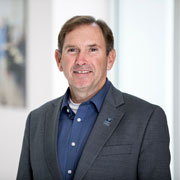 "Our Centennial is a time to reflect, honor, and commit. We're honoring the legacy of those who made the past 100 years possible and acknowledging our responsibility to continue that legacy by committing ourselves to make a difference every day. It's a privilege to carry Roberto C. Goizueta's legacy forward as part of the leadership faculty team.
"After retiring from the Army, I was uncertain about what I wanted to do. At Goizueta, I found my purpose in life: to be part of the educational experience of students in providing opportunities for their leadership development.
"I believe that in today's global, volatile, uncertain, and complex business environment, leaders must strive to develop skills and attributes that prepare them for this challenging environment.  Having clarity of purpose. Failing without being a failure—resiliency in other words. Being comfortable in being uncomfortable. A willingness to experiment and risk failure.
"These are the very things we're teaching at Goizueta."

Add Your #GoizuetaJourney to our 100th Time Capsule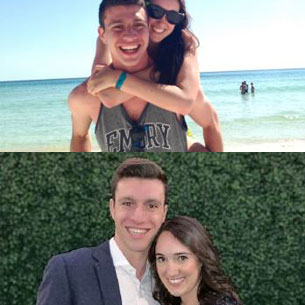 The 100th Time Capsule Burial Ceremony will be Centennial Alumni Weekend: Saturday, October 26, at 10 a.m. in the Jenkins Courtyard.
From photos to T-shirts to articles and more, Goizueta alumni have contributed over 100 items to our 100th Time Capsule. Check out these fun and heartfelt photos of Jacob Horowitz 16BBA and Rachel Wolfman 16BBA—once classmates and now husband and wife!
Do you have something to share?  Submissions are drawing to a close! Get us your submission today and take part in commemorating our #GBS100 milestone.
Email: timecapsule@emory.edu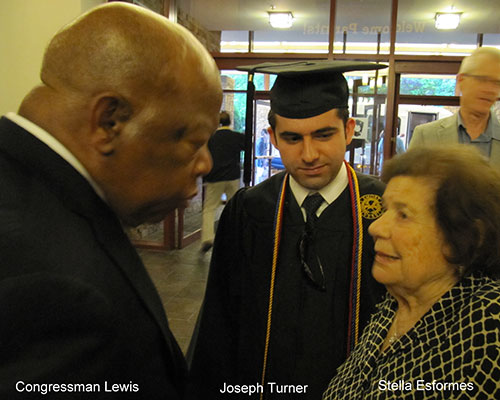 Another wonderful 100th Time Capsule submission from 14BBA Joseph Turner from his May 2014 Graduation.  Pictured here are Congressman John Lewis and Joseph's grandmother, Stella Esformes, a World War II Holocaust survivor from Greece.
---
Featured #GoizuetaBeyond Profile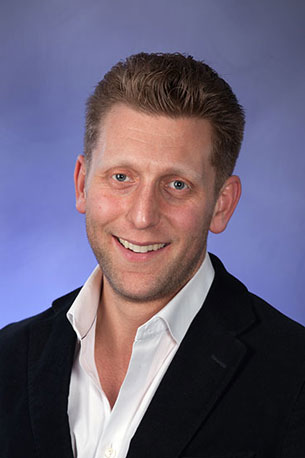 No. 92: Lee Brodsky 05BBA
No matter the situation nor sector, true leadership demands integrity and honesty. That definition certainly suits Lee Brodsky. He's defined his leadership style and himself accordingly—as a student at Goizueta, as a global real estate advisor, and as CEO of his family business.

---
Blast from the Past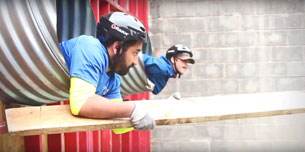 Leadership isn't just learned inside the classroom. In the Leaders Reaction Course at Fort Benning, it's learned outside the classroom… and all throughout the obstacle course.
---
Going Beyond: The Next 100 Years
Fund for Excellence supports leadership funding needs
Private support is critical to ensure we maintain our competitive advantage and provide students with an incredible Goizueta experience. Gifts to the Business School for Excellence Fund allow the dean to meet Goizueta's most strategic and immediate needs. To make a gift, please visit goizueta.emory.edu/alumni/invest or contact the Office of Advancement and Alumni Engagement at gbsalumni@emory.edu.

---