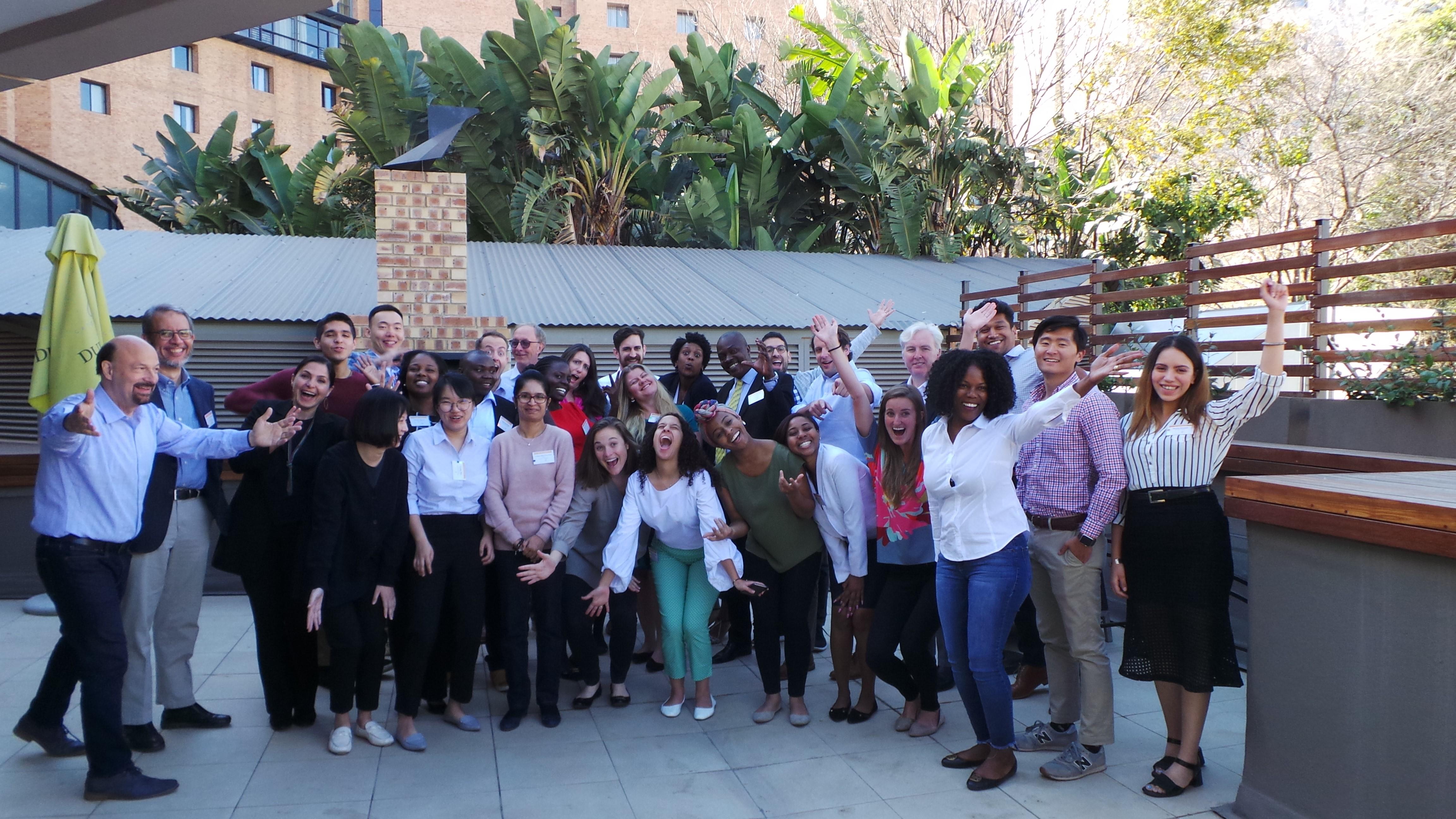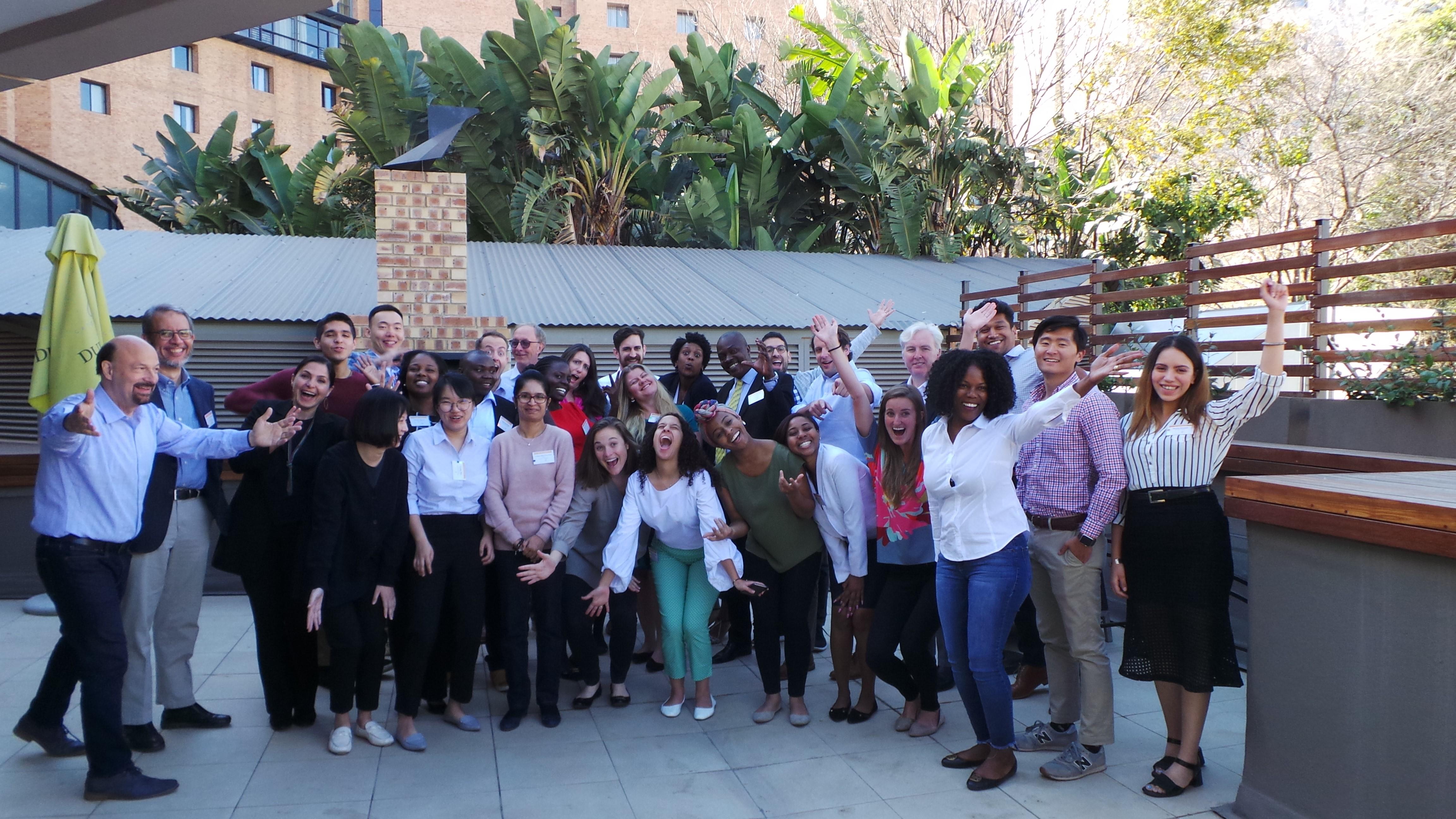 Goizueta students and faculty attended the fourth annual Advancing Healthcare Innovation in Africa conference in Johannesburg, South Africa this summer. The conference supports innovative health products and services created by Africans for Africans and is an opportunity for Emory business, law and science students to gain experience in their fields of study outside of the classroom. The goal of AHIA is to reduce morbidity and mortality in Africa by advising, educating and training African scientists and innovators in the business and legal aspects of the biomedical industry.
The conference was co-sponsored by Goizueta Business School, Executive Director of the Emory Institute for Drug Development and Samuel Candler Dobbs Professor of Chemistry Dennis Liotta, Emory University Senior Vice President and General Counsel Stephen Sencer and Pfizer.
"AHIA is very excited about the African innovators we are working with this year," said Charles Goetz, professor of entrepreneurship at Goizueta. "The health products they have developed have the potential to save thousands of lives each year. At AHIA, we are committed to helping African scientists bring new and affordable health solutions to the people in Africa who need them."
Amelia Shaffner, director of entrepreneurship at Goizueta, helped organize the conference. "There are so many amazing innovators in Africa working on novel healthcare solutions with the potential of saving lives in cost-effective ways," Shaffner said. "AHIA brings them together in a stimulating setting where they can gain important experience, learn how to maximize their impact, and grow through multi-disciplinary collaboration and support."
Faculty for the symposium also included George Painter, CEO of DRIVE and Emory Institute for Drug Discovery; Emory Law School Professor and TI:GER Program Director Nicole Morris and Joseph Rowan, a partner at Von Seidels Intellectual Property Attorneys in Johannesburg.
Eleven Goizueta MBA candidates traveled to Johannesburg to work with the innovators on the mechanics of starting, developing and marketing a business. "We can't be successful alone," Marnie Harris 20MBA said at the conclusion of the conference. "There is huge power in cross-cultural, cross-expertise teams and I really valued being able to work on one of them." MBA students will lead the follow-on work with selected innovators over the next year in the form of a directed study.
Taylor Montes de Oca 20MBA especially appreciates the opportunity to continue the work accomplished at the conference. "So many programs go into Africa to provide guidance, but oftentimes very little comes of it. AHIA makes it possible to continue the working relationship with some of these innovators to truly help develop their business model," Montes de Oca said.
Law and science students who attended to work with the innovators also found the trip invaluable. "I left this weekend feeling like there is a wealth of knowledge available to solve pressing healthcare issues that is yet to be fully tapped solely because the necessary expertise is unavailable to new entrepreneurs," said Bennett Gillogly 21JD. "Getting this group of innovators and students together truly opened my eyes to what can be accomplished once we improve the way we collaborate. I am feeling very inspired and am already planning different ways I can start my own venture to help others with their innovations. This trip was a transformative moment in my education."
2019 AHIA Innovators
Mejda Khaled, CURE: A company focused on developing 3D printed bionic hands
Aloys Rukundo, HELLOMED: An online platform that helps deliver medicine and care to the homes of patients living with chronic diseases
Olutayo Ifedayo Ajayi, JAYREVERSAL: An innovation that uses high potassium isotonic fluid to reverse sickle cells
Maureen Etuket, MATERNAL PPH WRAP: A non-invasive device aimed at reducing the blood loss for women experiencing post-partum hemorrhaging
Archana Bhaw-Luximon, NANOCURE: A novel scaffold made from locally available biomaterials for tissue regeneration, targeting diabetic wound healing
Ahmed Sherif Attia, NEOSEP FAST: A rapid, simple, and inexpensive diagnostic to identify one of the most common causative agents of neonatal sepsis
Denis Ogwang, WATERKIT: An innovation that uses data science and machine learning to reliably provide clean water