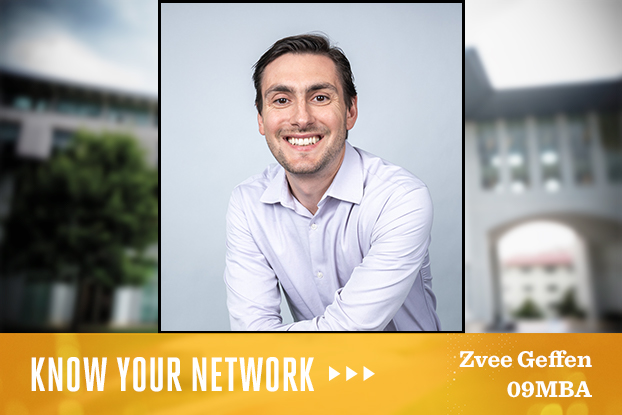 Sports have a way of challenging, uniting and enriching our lives. In this issue of Know Your Network, we celebrate sports and asks Emory alumni−those who participated in them and/or who work in the arena of sports−to share its impact along with insights on life and career.
---
Zvee Geffen 09MBA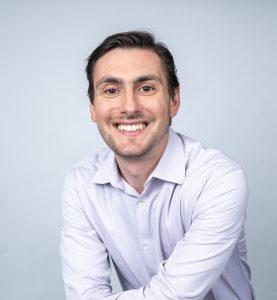 Senior Licensing Manager
Major League Baseball Players Association
Tell us a little bit about yourself.
Armed with a degree in economics from Connecticut College, Zvee spent four years at ESPN during which he conceptualized and starred in a weekly feature called "Search for America's Best Sports Bar," and produced daily news segments for athletes and journalists across MLB, NBA, MLS and NCAAF. Zvee attended Goizueta's full-time MBA program in order to transition from television to business, concentrating on strategic marketing with independent study around sports. Recently, Zvee worked for The Topps Company, where he was responsible for product development and P&L performance of the company's MLB and MiLB trading card portfolio. At the Major League Baseball Players Association, he oversees all business aspects of the players association (PA) trading card and memorabilia licensing program and evaluates emerging markets for new business opportunities. He lives in Brooklyn, NY, with his wife Haley – they recently celebrated their 10th anniversary – daughters Noa and Mila, and dog Gizmo.
What's your favorite sport and how has it impacted your life?
I love both baseball and soccer but I'm most enamored by baseball, its nuances and how each probable outcome (hit/out) significantly changes with each unique event (ball/strike). It's unlike any other sport. Baseball hasn't just impacted my life, it's basically become my life. In college, one of my best friends and I decided to drive 965 miles overnight from New London, CT, to Atlanta for a decisive Braves playoff game. It was a crazy experience, one that I was invited onto a rehearsal show of ESPN2's Cold Pizza to discuss. Instead of leaving the studio after the rehearsal show, I started unpacking boxes with the staff and, later that afternoon, was hired as an intern. Ultimately, I met my wife on that show and she's the one who convinced me that going to business school was the right move for my career.
A decade later, I am managing a licensing portfolio for MLB Players Association. I literally wouldn't be where I am today, with the beautiful family that I have, had I not made that crazy overnight drive back in 2003. Plus, I never would have embarked on this journey had I not been fanatical about baseball and the Braves.
Who inspires you and why?
Hate to be cliché right off the bat, but I'm inspired by my 2009 Goizueta classmates. I have friends who've made huge impacts across a wide array of industries−healthcare, HR, nonprofit, finance, marketing, and entrepreneurship. They've inspired me to make an impact in sports just to keep up with the successes of everyone else. Also, I'm inspired by my wife who has the ability to juggle the trials and tribulations of being a business owner, a standout in her field, and an incredible mother to our two wonderful kids.
What is your definition of success?
Success to me means having multiple aspects of your life that bring happiness and joy. Personally, that comes from making a career out of a field that I've been enamored with since I was a kid, living in the greatest city in the world, raising my children in an environment that provides complexity and diversity, having sincere friendships and being married to a redhead.
Is there a lasting lesson, memory or skill gained from business school that you particularly remember or credit your success to?
Another overwhelming question! Being able to command a room has been of immense benefit, and we practiced this a lot at Goizueta throughout the curriculum. This skill has helped give me a leg up during client presentations, licensee negotiations, agent relationships and interoffice meetings. Confidence and competence are key, and I feel like our curriculum instilled both.
What is a professional moment or accomplishment you are most proud of and why? I conceptualized, branded and launched a $25,000 per box, trading-card product. I'm most proud of it because prior to doing so, no one thought it could be done. I had to draw on multiple areas of business that I studied at Goizueta, including branding, positioning, P&L analysis, and strategy. We created a premium trading card market, one that's carved out a multi-million dollar niche in the industry. I take immense satisfaction from this success because it felt like we were fighting uphill the entire time to make it happen. I put a lot of my heart into that brand and believe that ultimately, it resonated strongly with people.
Briefly, how is the digital age impacting the trading card business and experience for collectors/fans?
The digital age is impacting trading cards in many ways. There are successful digital apps like Topps BUNT in which a collector can buy/sell/trade digital cards. The cards live in a person's album on their phone but otherwise, aren't physically tangible. But don't worry traditionalists−tangible cards will never disappear. There remains an unrivaled mystique of a blind-pack purchase: ripping the wrapper and shuffling through the cards, maintaining ten seconds per pack of hope that you've hit the Holy Grail in some capacity like getting a Hank Aaron rookie or Shohei Ohtani autograph.
There are companies trading collectible assets on the blockchain now too, and that industry is prime to take off if anyone can figure out how to explain it quickly to a casual consumer. I'm personally fascinated by how a company like StockX (shout out to Goizueta alum, co-founder and CEO Josh Luber 99BBA 06JD/MBA) could completely revamp and improve the trading card secondary market. This is an enormous opportunity and it wouldn't exist without today's digital technologies.
Finally, describe some professional and personal goals.
Last year, rapper and entrepreneur P. Diddy said to my wife, "I Googled you!" while on a production set. I clamor for such a moment from the likes of baseball players Mike Trout or Ronald Acuna. It's unlikely, so I'll settle for running the Business Affairs unit for the Players Association, owning our own apartment in Brooklyn or bringing trading cards back to the pre-bubble interest levels of the late '80s. Plus, I'd like to add a 1952 Topps Jackie Robinson card (any condition works!) to my collection and establish boiled peanuts as a widely-accepted cuisine in New York City.