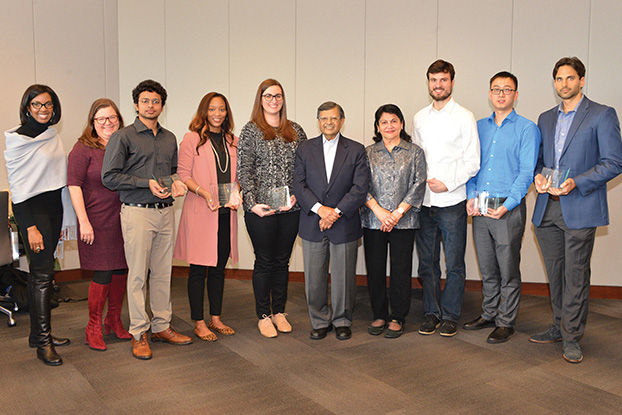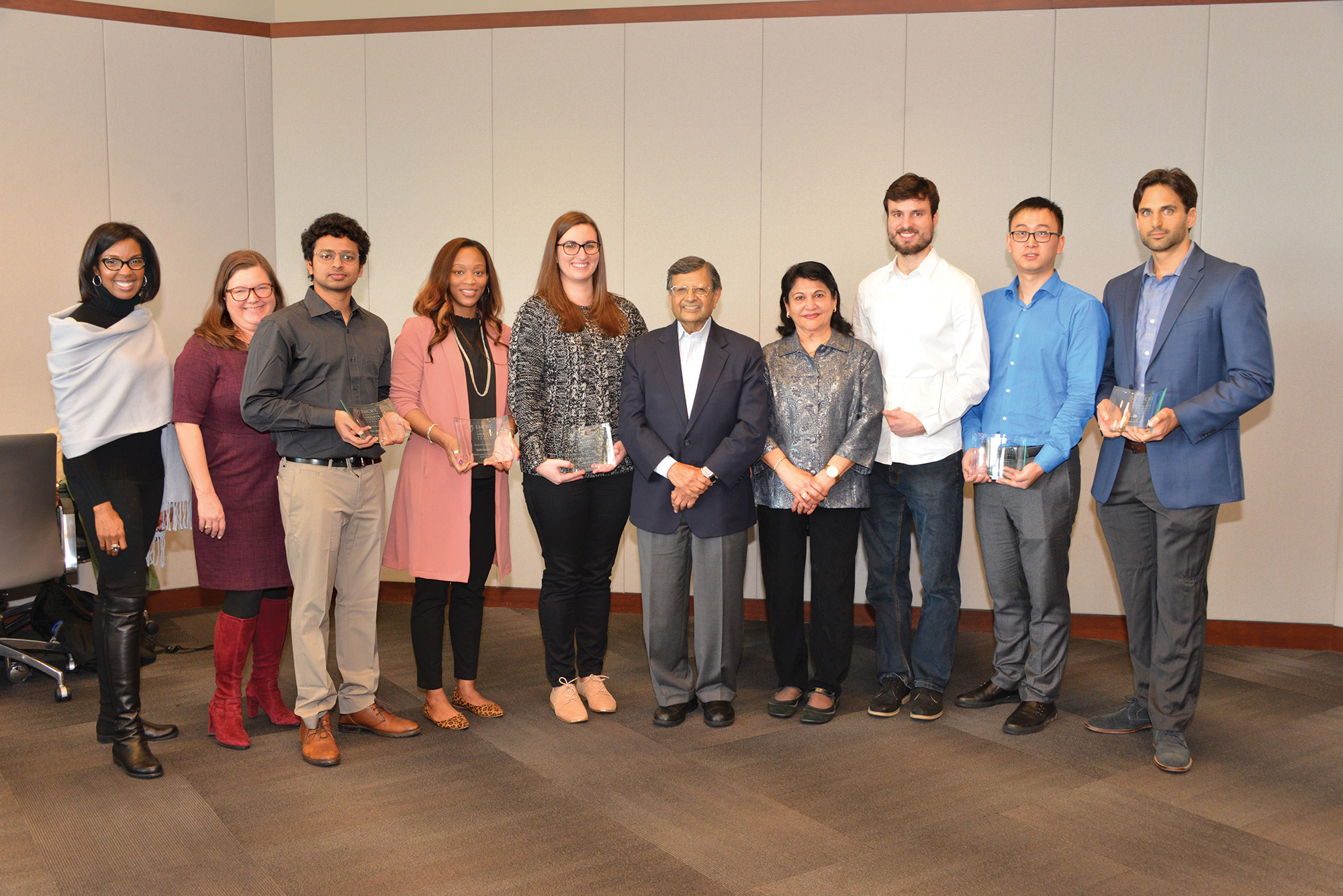 A gift of money can often mean much beyond its numerical value. To the recipients of the annual Sheth Fellowship, it's a vote of confidence, a morale boost, a slight reduction in the financial and emotional strain of graduate school. For Matias Sokolowski, the $1,000 awarded to him by Professor Jagdish Sheth and Mrs. Madhuri Sheth will help him attend accounting conferences, a necessity for advancement in the academic world.
"Attending conferences is important to keep up-to-date with recent findings in accounting research and to meet colleagues with similar research interests, which can lead to potential projects or career opportunities" says Sokolowski. "I'm grateful to have the opportunity to present my work and get feedback on how to improve my research."
The Sheths present this award each year to Goizueta doctoral candidates who pass their comprehensive exams. Professor Sheth, who received a generous gift during his own doctoral studies, sees it as a way of giving back and paying it forward.
View the Gallery
[ngg_images source="galleries" container_ids="23″ display_type="photocrati-nextgen_basic_slideshow" gallery_width="600″ gallery_height="400″ cycle_effect="fade" cycle_interval="3″ show_thumbnail_link="0″ thumbnail_link_text="[Show thumbnails]" order_by="sortorder" order_direction="ASC" returns="included" maximum_entity_count="500″]