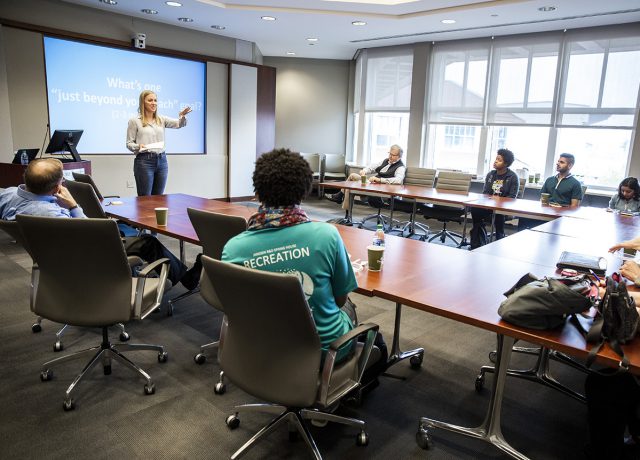 For anyone who has entered a degreed program at Emory's Goizueta Business School, stepping outside of comfort zones is part of entry into the school.
So it's no surprise that Ken Keen, senior lecturer in organization & management and associate dean for Leadership, invited Jessica Wicks 15MBA, principal product manager (EMEA) at Medtronic Spine in Memphis, TN, to speak to faculty and students in Keen's Advanced Leadership Course last year.
Wicks, a former Goizueta Advanced Leadership Academy (GALA) fellow, is a bona fide adventurer. "She's always pushing herself to get out of her comfort zone and test her boundaries," Keen said.
In early 2017, Wicks climbed Mount Kilimanjaro—Africa's highest peak−and spent the night alone in the Amazon rainforest in Guyana (armed with a bow and arrow). In 2014, she spent weeks trekking through Indonesia. In 2014, she trekked through Nepal. Last July, Wicks' itinerary included a 100-mile, two-day ultra-marathon near the Grand Tetons. Wicks got lost at mile 20, lost valuable time, and had to drop out of the race when she didn't make a timed checkpoint at mile 40. Rather than beat herself up for failing, she signed up to try again this July (possible coronavirus cancellation notwithstanding).
"Going through the process of attempting that race, something I hadn't attempted before, gave me perspective on what to do to achieve the goal in the second round," Wicks said in March 2020. After not finishing the race, Wicks reassessed her training program and saw a giant flaw: not being able to train in the mountains.
So when Medtronic offered her a short-term assignment in Switzerland (she moved there in early January), Wicks couldn't believe her luck. She could live, work and train in the Alps. Though the travel bans related to the coronavirus pandemic forced her to return to Memphis in mid-March, Wicks has kept to her goal of running every day this year—with a goal of running 2020 miles in 2020. She also signed up for the Moab 240, an ultra-marathon that takes place this October. Wicks will have 112 hours to complete the 240-mile race.
During her talk with the leadership class, Wicks reflected on the importance of setting a "just beyond your reach goal." Often, she said, the biggest barrier to reaching a goal is "figuring out why you haven't done it yet." She also spoke about development—in the workplace or outside of it—and advised the students not to count on others to take the reigns. "Continue to find ways to develop yourself," she told Keen's class. "Don't point blame at others for not developing you."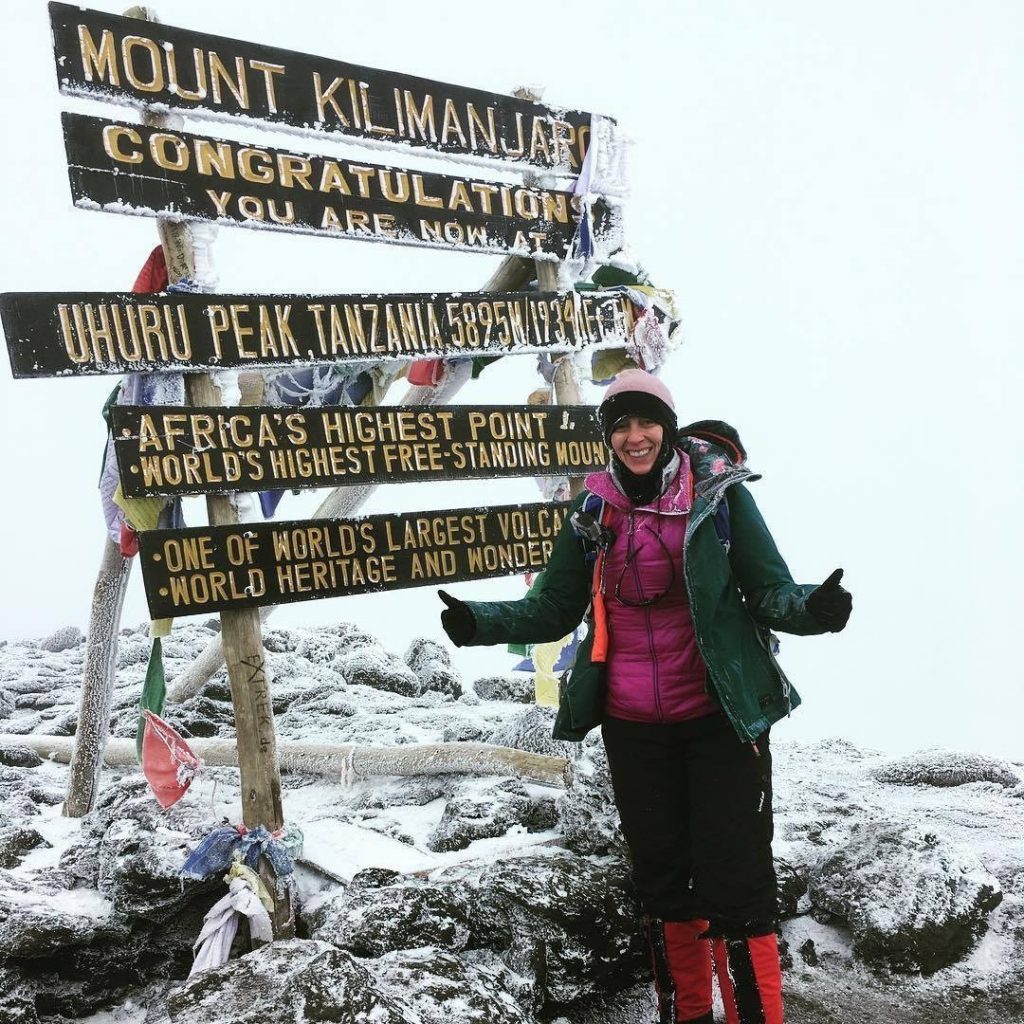 While not everyone will climb mountains or run ultra-marathons, when you continue to develop yourself, explained Wicks, you will be seen as a leader. "Others will start looking up to you," she said. If you get too comfortable in a role, Wicks suggested looking for ways to challenge yourself. When she spoke to professor Keen's class, she'd recently switched from an upstream marketing role to a downstream one—even though she had no experience in downstream marketing. Given that she's climbed to 19,000 feet and protected herself with a bow and arrow, Wicks didn't see taking on a new marketing role as such a big deal.
"It comes down to developing yourself in different ways," she said. "Success is about learning and growing. It doesn't necessarily mean you achieve your goal or that you fail at achieving your goal. It's about learning something. That's what we should all be striving for."