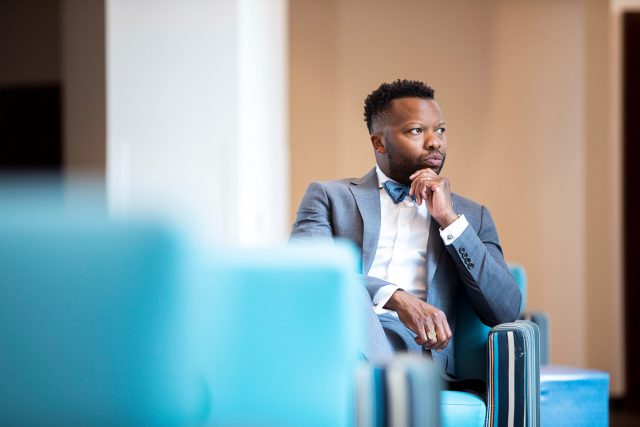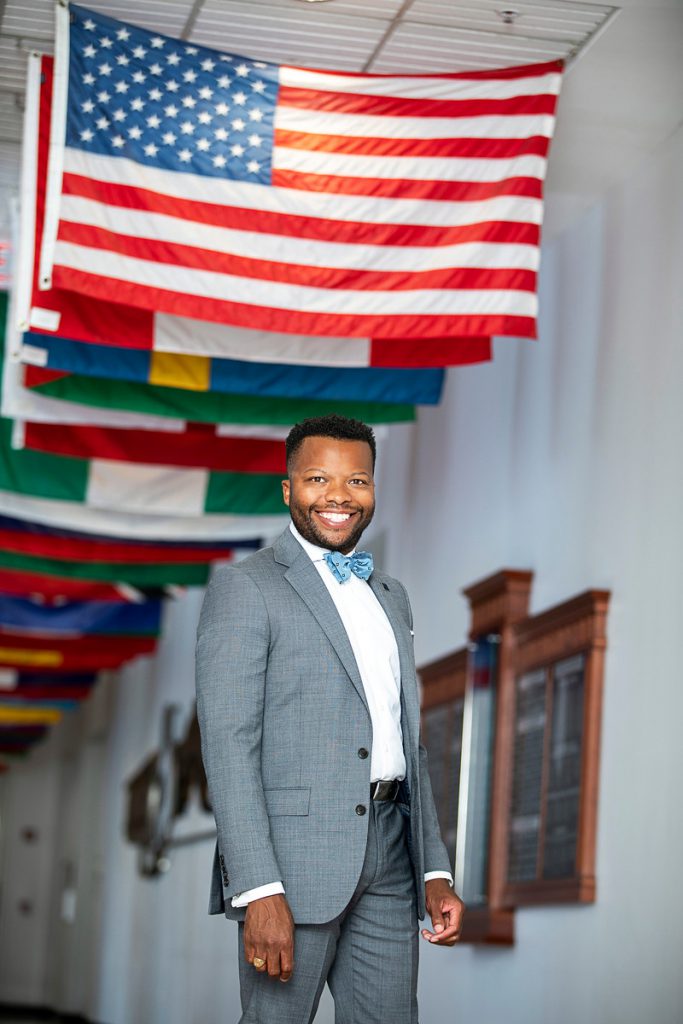 As a new cohort of students enters into Goizueta's Evening MBA Program, they will be stepping into a new landscape of learning due to the ongoing COVID-19 pandemic. However, faculty and staff have worked diligently to create innovative ways for students to stay connected now more than ever.
Associate Dean of the Evening MBA Program Corey M. Dortch talked about his vision for the upcoming school year, as well as how he's working to keep the community safe.
What is your vision for the program this year?
I envision a year where the hallmarks of our community radiate more than ever. Our faculty's unequivocal commitment to teaching excellence is second to none. Students can complete this academic year assured that their decision to attend our top-ranked program is one of the best decisions of their life, as our individualized approach to program delivery remains strong.
What is your strategy for the academic year and virtual learning?
Learning, especially for working professionals, happens both inside and outside of the classroom. One of the benefits of our program is that the Evening MBA students get to use what they learn daily in real time. Earlier today, I led a meeting with the faculty who will be teaching this fall and we agreed that virtual learning will continue to evolve and has many components.
Indeed, ongoing communication about classroom best practices with our faculty; the introduction of innovative, online leadership modules where a student's acumen is put to the test; and collaboration with our Career Management Center (CMC) and Advancement and Alumni Engagement teams to ensure job opportunities for our students that blend their skills, strengthen their network and cultivate relationships with alumni are all part of the strategy. Quite simply, we will use virtual learning as a tool to strengthen our program experience.
What are you currently communicating to students?
I have shared with our students the importance of being the living embodiment of our core values – Community being at the core. We must remain Accountable to ourselves and to each other. We must act with Courage and embrace courageous conversations as we work together to display Diversity of thought, Integrity in our business decisions and experience the additional Rigor of the MBA program that virtual learning requires. I remind our students that being members of the Goizueta community requires you to work together and support each other as one would their own family. We are a Team: we protect each other, celebrate successes and will move forward together.
What is new to the program this year?
We are excited about so many things this year. Currently, 23EvMBAs are participating in the Evening Program's Goizueta Reading Series. Developed last year, this experience provides students an opportunity to be part of a book club with their classmates. It provides a chance for me and the students to engage with each other, for MBAs to get to know classmates who may be in different cohorts from them, and to build relationships and learn from each other. This is the first time that a cohort of Evening MBA students participated in this type of community building exercise before the beginning of the academic year.
Equally important to me, as program dean, is for all of our students to have similar experiences in the program, regardless of their class. As such, Whistling Vivaldi is the book for all students – incoming as well as those who are part of the 21EvMBA and 22EvMBA cohorts.
Whistling Vivaldi is rich – it provides a data-driven narrative that highlights how stereotypes alter human behavior. Especially now, business leaders must be conscious of how their biases impact their leadership decisions.
It is important that we are vigilant in providing our students with tools to support their leadership. If students graduate from our program without opportunities to thoughtfully engage in and lead conversations about race, equity and inclusion, then we have failed them. This year, for the first time, the Evening MBA Program students visited the National Center for Civil and Human Rights. As we strategically build our portfolio of options for students to learn about and be comfortable with topics of inclusion, onboarding now includes a thorough diversity simulation. In addition, a women's event for female students in our program is being planned for this fall. These initiatives will begin the process for our students to share experiences that ultimately will become hallmarks of the Evening MBA Program. 
What are you looking forward to this year?
I love working with our students! I am passionate about their educational experience and am thankful for the opportunity to work at this great institution. The challenge of delivering our program in a hybrid format is exciting, especially for those of us who have only worked in traditional university settings. This provides a blank canvas and an opportunity to do something new. The support and resources provided by Emory allows us to deliver an exceptional experience to our students and speaks to the school's commitment to remain a leader in higher education. I am looking forward to all of the possibilities.