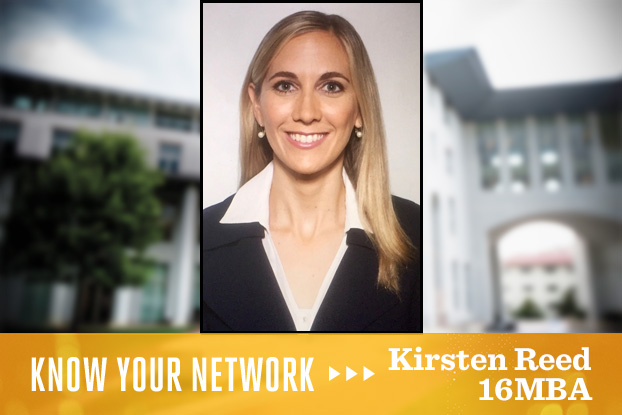 As our nation and Emory University celebrate Veterans Day on November 11, this month is a time to remember the military personnel—active duty and veterans—who have stepped forward to serve. We talked to one of those service members, a Goizueta alumni, to have them share insights and how their Goizueta experience and military journey still impacts life and work today.
---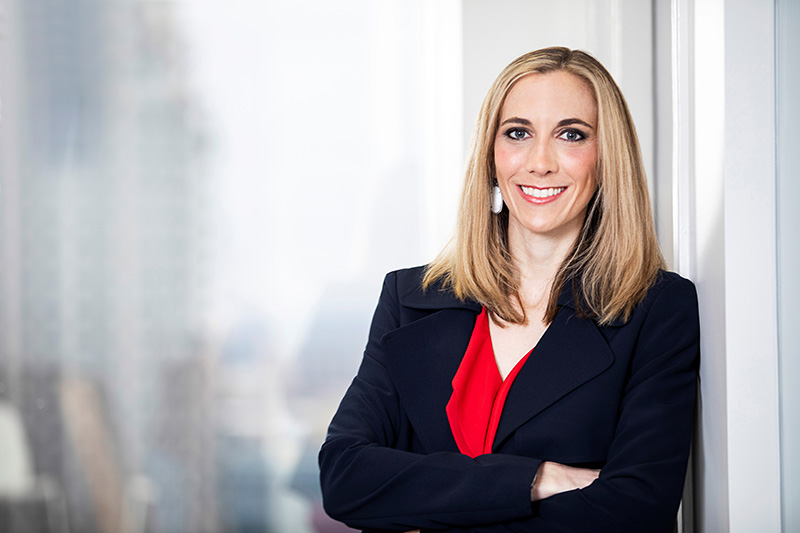 Kirsten Reed 16MBA
Product Marketing Director
Trella Health
A northern California native, Kirsten Reed 16MBA moved to Washington, D.C. and consulted for defense intelligence clients at Booz Allen Hamilton after completing her political science from the University of Oregon. After several years there, she was ready for a new challenge and headed south to Atlanta to earn a Full-Time MBA from Emory's Goizueta Business School.
After completing her MBA degree, she worked in financial technology at First Data and then for a very early stage microdonations startup. She currently leads product marketing at Trella Health, a data analytics startup focused on empowering meaningful change in healthcare.
What was your rank in the military? What element of the military journey do you still use today in life or work?
I reached the rank of captain (O3) in the U.S. Army Reserve and was part of a unit that provided intelligence to defense attaché offices overseas. Also, I had the opportunity to support a special operations task force in Kandahar, Afghanistan, where I worked to mitigate the insider threat. That experience and being in the military in general has given me a lot of perspective. When facing everyday challenges in life and work, it can be helpful to consider the stakes. They're likely not as high as you think they are.
Who inspires you and why?
Dr. Condoleezza Rice and my dad, Steve Reed. While both are incredibly intelligent, their grit is what really inspires me. My dad's employment history started at age 8 when he was a paper boy in Ohio, and he never really stopped working until retiring roughly six decades later. In addition to his tenacity, my dad constantly implemented efficiencies, even purchasing a sled to optimize winter newspaper deliveries. He brought that same dedication and drive as an executive running regional operations for Fortune 500 retailers and frankly brings it to any task he takes on. If you need to get something done, Steve Reed is your guy.
How did Goizueta prepare you for the field you are in today?
Although I was interested in working in tech, I never imagined I'd be in the healthcare space. So, while I didn't take any healthcare courses, the business and marketing concepts I learned, such as how to interpret financial statements or apply the four Ps of the marketing mix (product, place, price, and promotion), are relevant in any industry. Goizueta's framework for breaking down and solving real-world problems is something I often think about when facing a large project. More than anything, Goizueta better equipped me to combine quantitative and qualitative insights to confidently make a business case.
What were your favorite courses at Goizueta?
Global Macroeconomics with Dr. J (Jeffrey Rosensweig). Also, I really enjoyed Managerial Accounting and the Doing Business in Israel short course I took.
Is there a lasting lesson, memory, or skill gained from business school that you particularly remember or credit your success to?
From catching up with the Goizueta community at KEGS in the Courtyard on Thursday afternoons to adventures across the world during an Australia/New Zealand MSM (midsemester module), I have so many great memories from business school! A major concept that stands out to me is the importance of doing good while doing well—delivering a return to shareholders and serving a greater purpose are not mutually exclusive.
What advice do you have for today's business students?
It's okay if you don't know exactly what you want to do after business school. While some students come to Goizueta with a very clear idea of the roles they want to pursue and may even have a dream job at a specific company picked out, that was certainly not the case for everyone. Pay attention to the types of courses and projects you enjoy as you consider your career path, but don't feel pressured to have it all figured out—chances are your goals will evolve anyway. I still wonder if I'll ever know for sure "what I want to be when I grow up."
Please describe some professional and personal goals.
Here are a few goals I am pursuing:
Strive to make an impact by supporting causes that are important to me such as advancing democratic ideals and freedom abroad, ending hunger in my community, and reducing recidivism. This could be through a combination of volunteer work, advocacy, and eventually professional pursuits.
Lead and successfully execute the go-to-market strategy for Trella Health's latest product offering.
Serve as a mentor for those considering a startup or careers in tech more broadly, especially if they don't have a technical background. Along those lines, share my experiences and the opportunities Goizueta has given me with people who haven't necessarily thought about business school as a path for making a career change.
Complete an Ironman distance (140.6 miles) triathlon.