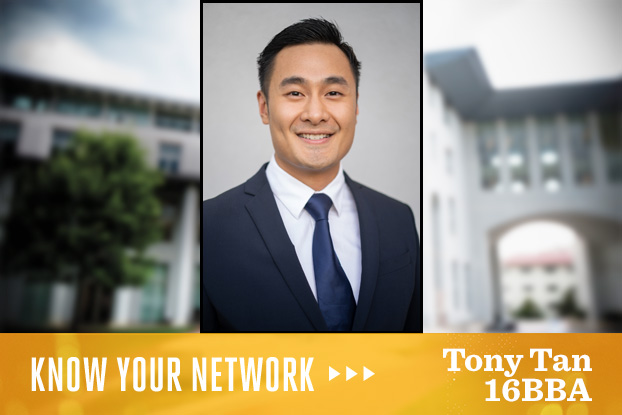 As our nation and Emory University celebrate Veterans Day on November 11, this month is a time to remember the military personnel—active duty and veterans—who have stepped forward to serve. We talked to one of those service members, a Goizueta alumni, to have them share insights and how their Goizueta experience and military journey still impacts life and work today.
---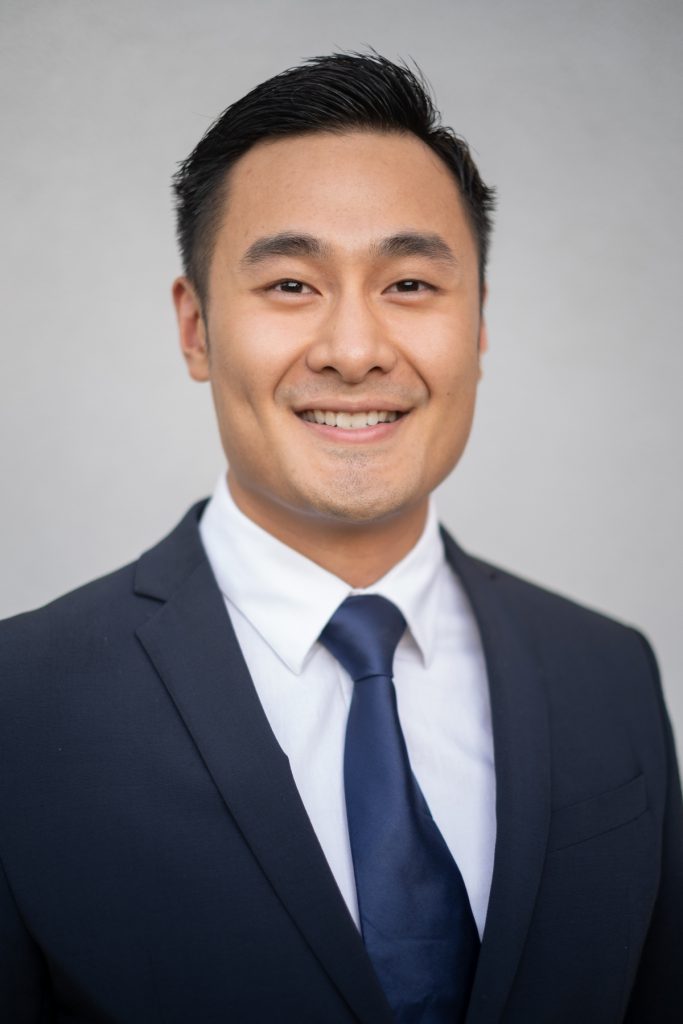 Tony Tan 16BBA
Explosive Ordnance Disposal (EOD) Platoon Leader
U.S. Army
Ton Tan 16BBA grew up in Queens, New York the son of immigrant parents who encouraged him to pursue the American dream by seeking higher education. A first generation college student, he attended Emory University on an ROTC scholarship before commissioning as an officer in the U.S. Army. During his time in the military, he says we was fortunate enough to study in, travel, and live throughout the U.S., Asia Pacific, and East Africa. He is currently serving in Hawaii as an explosive ordnance disposal (EOD) officer leading a team of bomb technicians providing support to military, law enforcement, and humanitarian operations.
What is your rank in the military? What element of the military journey do you still use today in life or work?
I was recently promoted to the rank of captain (CPT/O-3). I will forever be grateful for the experiences I have had, the mentors I have met, and the incredible community I will always be proud of in EOD and the greater military. In addition to developing the good habit of always triple-checking my work, the Army also taught me the impact good leadership can have in transforming an organization.
Who inspires you and why?
My mother was and has always been my biggest inspiration. She is a single parent, a first-generation American, and a small business owner. I have yet to meet anyone as hard-working, humble, and kind as her. When I have long days at work, I think back about the times when Mom worked seven days a week to support our family!
How did Goizueta prepare you for the field you are in today?
I graduated from Goizueta feeling empowered and confident in my ability to make significant positive contributions to my future organizations. Many of the skills I use at work today I first developed while in the BBA program. With an emphasis on leadership development through collaborative assignments, my classes and business seminars (the Fort Benning Leadership Reaction Course in particular) gave me the valuable opportunity to learn how to work together with and lead teams of diverse classmates, bringing out their strengths as we worked towards a common purpose. Years later, this has become my career, as I lead soldiers from all over our country to accomplish our mission.
What was your favorite course at Goizueta?
My favorite course at Goizueta was Professor Michael Prietula's Business, Economics, and Psychology of Political Violence and Terrorism. In addition to Dr. Prietula's remarkable experiences in the field and rich array of guest lecturers, I enjoyed most learning how the business concepts taught at Goizueta could be applied to fields I had never expected, particularly ones pertinent to my future career.
What is the best advice you've ever received, in business or life?
My first partner at work, now mentor, once told me, "Do what you think is right." We made this simple, straightforward saying our platoon's unofficial motto. When in doubt, and even under the most stressful situations, do the right thing and you will have nothing to regret.
Is there a lasting lesson, memory, or skill gained from business school that you particularly remember or credit your success to?
During my Business Communications course at Goizueta, I became aware that I was a naturally fast speaker. I spoke even faster whenever I was nervous. To remedy this, I learned to slow down and occasionally pause during presentations to collect my thoughts. While a short pause may feel long or awkward to the speaker, it is natural and the audience will rarely notice it. In the military, we refer to this as a tactical pause. Learning this technique prior to entering the military proved to be invaluable during my early years as a junior officer, when I often found myself presenting ideas and recommendations to my senior leaders.
What advice do you have for today's business students?
As you go through school and even as you join your first organizations after, do not be afraid to take risks. Classes, student clubs, and organizations are the perfect environment to experiment, test your theories, and learn where your strengths and weaknesses lie. It's okay to fail, and it's even better to fail early.
Please describe some professional and personal goals.
I have realized during my time in the Army that my passion is in bridging cultures and helping others by facilitating knowledge exchange. In the coming years I hope to transition from the military back to the civilian sector where I will further build on the concepts I first learned at Goizueta. After gaining knowledge and experience in finance and business strategy, my goal is to be a leader in the social impact space.