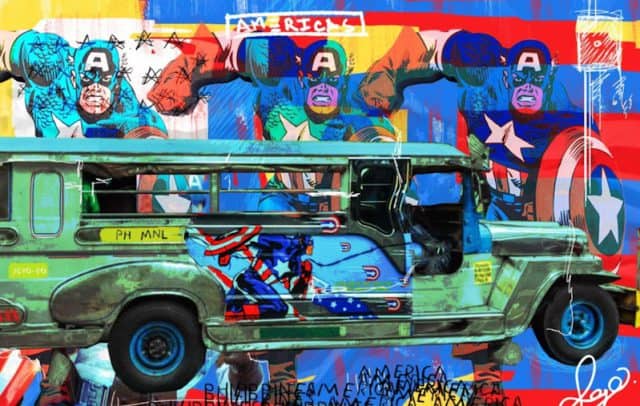 For HGR hedge fund founder Sean Go 19JM/MBA, life embraces change and inspiration. With expertise in crypto assets and early-stage ventures, the Manila-born and raised Go is now a pop appropriation artist and curator of Filipino art with a global following. His creations stimulate artistic appreciation, critical cultural conversations about the Filipino diaspora, and global awareness of symbology and the impact of colonialism and consumerism on society.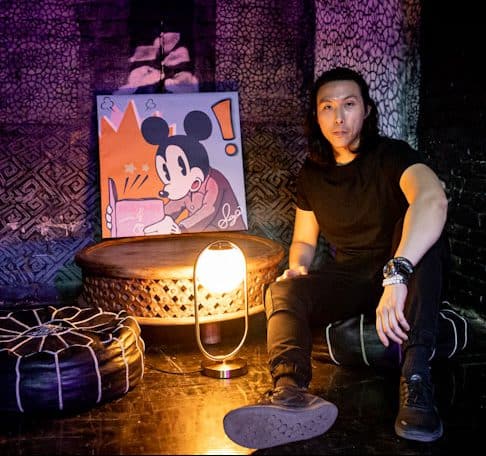 With six higher education degrees, Go's professional journey has intersected and merged diverse fields. Empowered by scholarship, while at Emory he participated in Pitch the Professors and founded GoFurther Careers to focus on educational and career diversity, equity, and inclusion in the finance field. Selected for the Entrepreneurship residency at Wharton, "Our team helped thousands of international students to secure their desired internships or acceptances into their dream schools," he says. "As an economist, I strongly believe that human capital improvements through education are the most important form of stimulus to spur economic growth and improve quality of life."
Go became a venture capital associate at TechStars Atlanta after his JM/MBA, having previously worked as a transaction advisory consultant at EY San Francisco, where he drove complex transactions for private equity and venture capital clients with over $30 billion assets under management. He garnered investment banking experience in HSBC and CITIC Securities (China's largest full-service investment bank) and OCBC Bank Singapore and Grant Thornton.
But a few years ago, in his mid-twenties, the loss of Go's good friend shifted his paradigm while the pandemic gripped the world. Tapping into his childhood love of drawing and animation, he immersed himself in the business of art—and hasn't looked back since.
As a serial entrepreneur and venture capital investor, my foray into art is unconventional, but I strongly believe this makes it even more exciting.

Sean Go 19JM/MBA
From Crypto to Canvas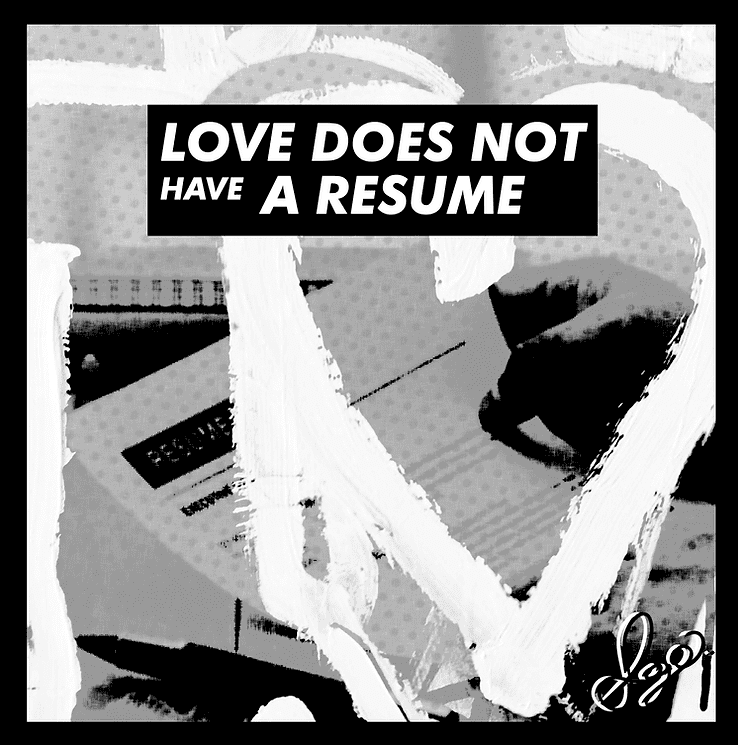 "Art is at times inaccessible, but with pop art, you are the protagonist of the story," he explains. Using visually striking juxtapositions, a hint of nostalgia, and vivid colors, "My art is about joyous optimism. I hope to inspire other creatives to follow their dreams." He is preparing for an upcoming solo show in Manila titled "The Fallacies of Fantasy."
Like famed pop artists Andy Warhol, Banksy, Jeff Koons, Jasper Johns, and "Walmart artist" Brendan O'Connell 90C, experimentation with motifs and messaging begins with a concept. Rich with irony, Go's appropriation art evolves from whimsical mood boards and features familiar brands and characters in an unfamiliar context.
Appropriation in art, by definition, means that trademarked items can be "borrowed" by artists and reimagined in their own work. "My first exposure to intellectual property law was at Emory when I took multiple courses in TI:GER–a fantastic program from Emory Law with Georgia Tech led by Nicole Morris, who I worked for during my time at Emory," he explains.
Pop art is designed to make you question reality.

Sean Go 19JM/MBA
When artists "appropriate" trademarked brands or characters within an artwork, case law precedents prevail. The new satiric artistic creations will likely meet the minimal creativity threshold or the parody defense. "At the end of the day, it is unlikely that someone would confuse my naughty 'Playmouse,' or the bloody 'Poohnisher' to exist within the narratives that Disney tells," he says. "These new artworks are obviously spoofs."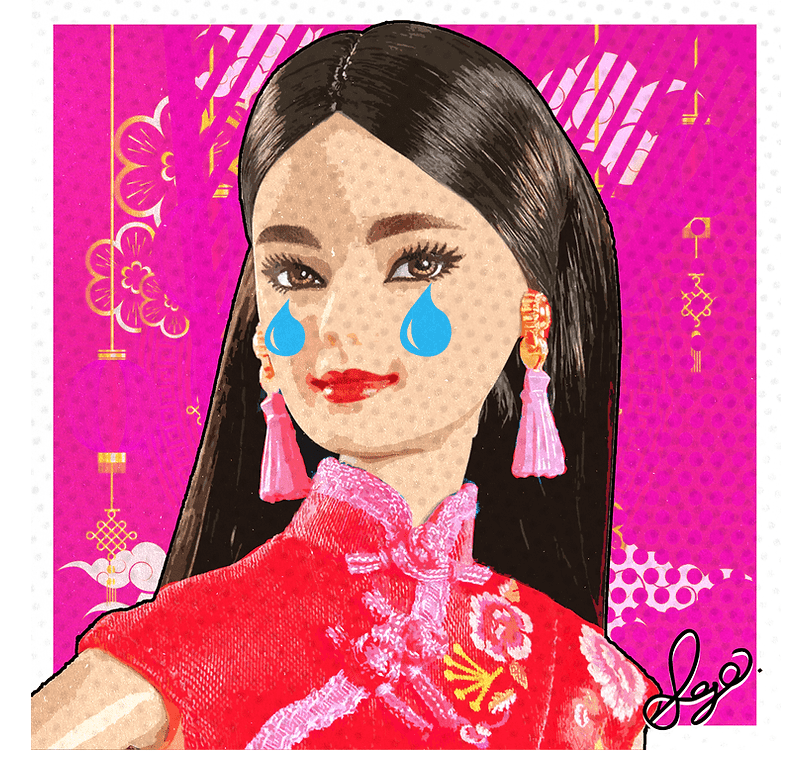 One such example is a piece entitled Barbie Wawa. "At Goizueta, I learned from Professor Ryan Hamilton (who is incredibly funny and has this magnetic sense of humor) how marketing is multi-faceted and often creates inspirational and aspirational ideas and lifestyles to seduce the viewer into buying a product that communicates his or her taste, social class, or status," he shares. "To me, Barbie Wawa touches on these lessons too, because the Barbie doll was communicated as an ideal standard of 'All-American' beauty and the effects of this perception of perfection continue to influence children, even though much of these ideas can be 'fake,' like the plastic construction of these toys."
Never Stop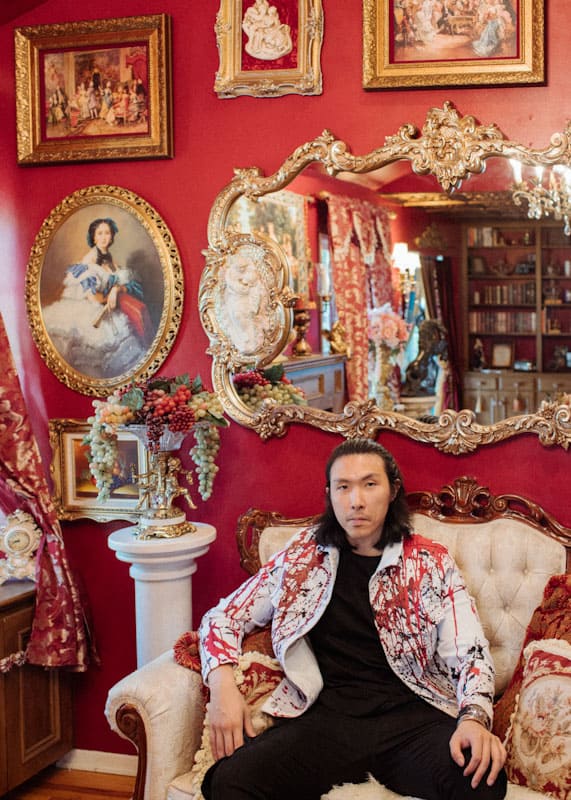 Education is a lifelong priority for Go, who earned three undergraduate degrees from UC Berkeley before attending Goizueta and Emory Law School to become the first student to simultaneously earn a Juris Master's degree and MBA. Go earned a Master of Science in real estate development from Columbia University and will complete his Master of Arts degree this year from Fashion Institute of Technology with a specialty in art market studies. He studied film and cinematography at University of Southern California under Oscar-producing documentarian Doug Blush and Hollywood movie-maker Daniel Noah, founder of SpectreVision; MBA studies through the Goizueta Doing Business in China program at Guanghua School of Management/Peking University. Go also earned a fashion industry essentials certificate from Parson's School of Design and has studied international cuisine under the tutelage of Michelin-star chefs.
Humbly, Go admits, "I will never stop learning—or innovating. The challenge is too much fun."
Curious about the intersection of law and business? Explore the possibilities of the JM/MBA degree.