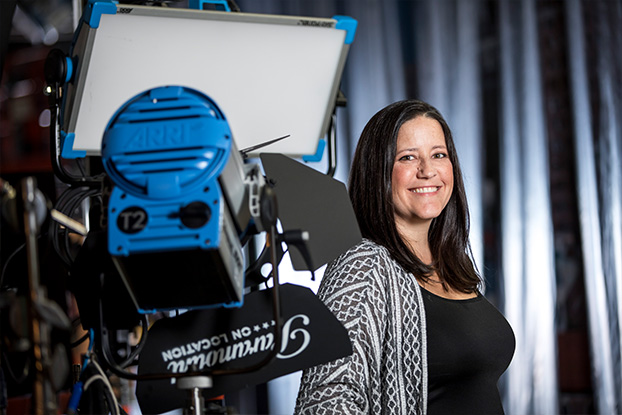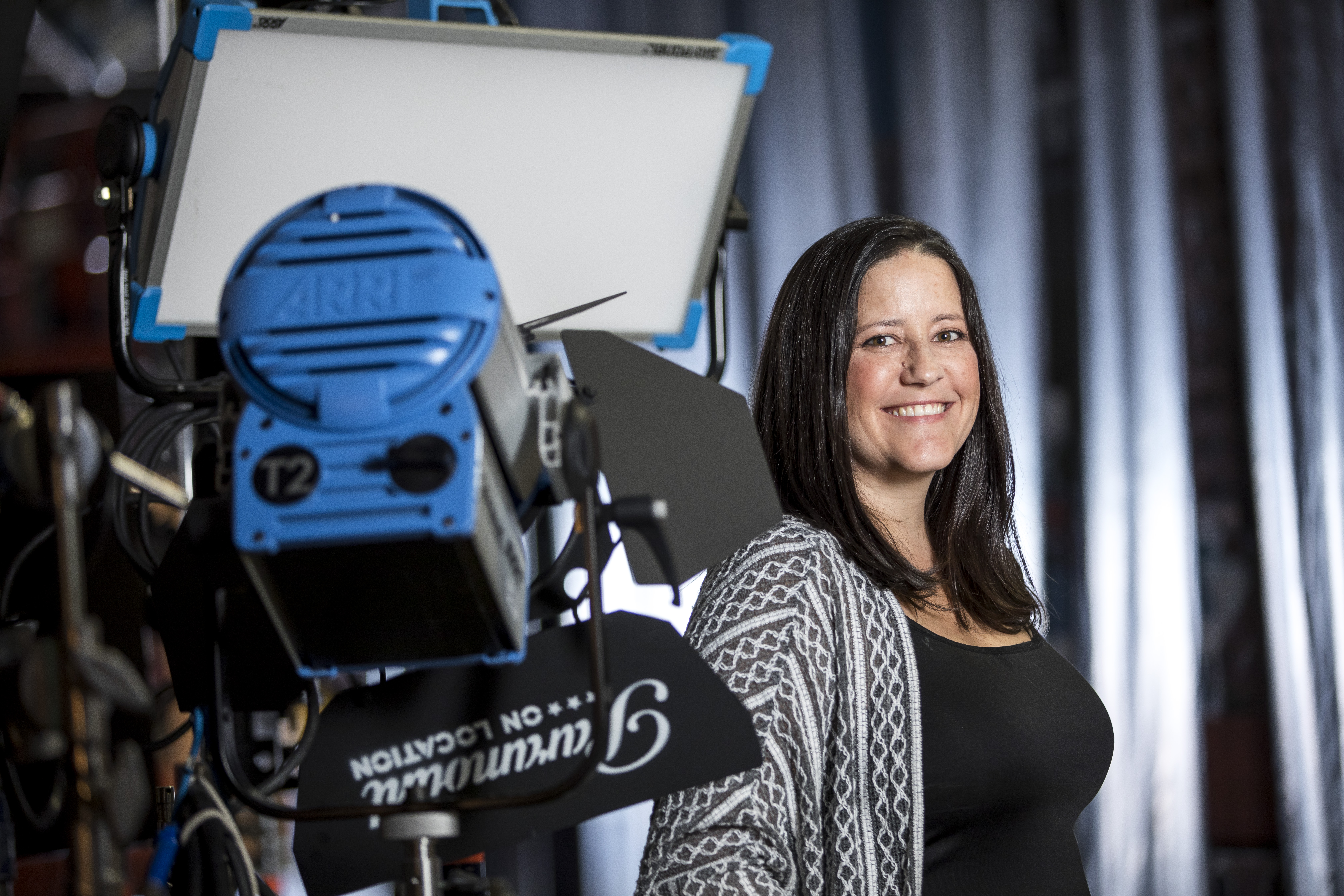 As Lynn Hylden 16MEMBA wrapped up the fourth season of Being Mary Jane, she took a moment to exhale as she supervised the breakdown of the set for the hit BET cable drama.
Hylden is associate producer for Atlanta-based POPfilms and manages a large team of actors and actresses, costume and production designers, grips, camera and post-production crew, as well as a host of other creative and technical people to bring the hit Viacom television show to life.
"It's a collaboration," she said. "It's my job to make sure all of the pieces are working well together."
There are many moving parts to get to the final product. "It's definitely a challenging process," she admitted.
And, as soon as Being Mary Jane wrapped, it was time for Hylden to begin a different project. POPfilms produces scripted content, including films and television shows, in Atlanta.
"We're starting from scratch each and every time," she said. "In this industry, that's why you often learn more from the challenges you face."
POPfilms works out of the company's 100,000-square-foot warehouse, a former Staples distribution center. They operate as a third-party production company, working with the major networks and film and television production companies. The pace can be grueling, involving long hours on set and in post-production. There are budgetary pressures too.
"I do a lot of money management at an operations level, working with attorneys and accountants from the studios and networks," Hylden said.
She credits Goizueta with helping her to work more efficiently and effectively in an industry that requires speed and perfection.
"The school gave me a concrete way to think about problems and solutions – the budgeting, marketing and negotiation process," she said. "In many ways, we are making and selling a product. We operate as entrepreneurs."
Despite the many pressures, it's a job Hylden said she wouldn't trade.
"We have a definite start and stop and an output," she said. "There's a tangible accomplishment."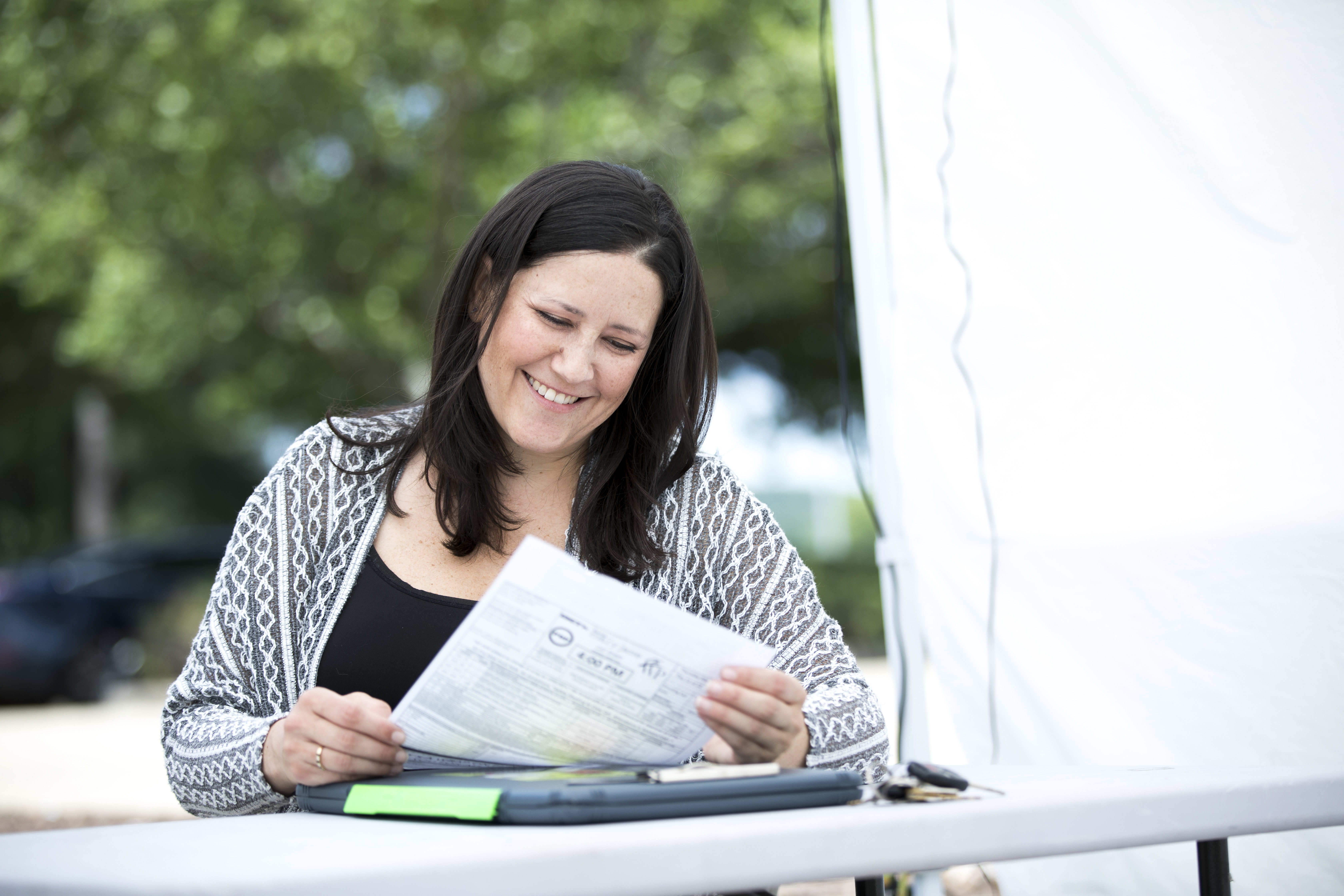 Hylden worked her way up the production food chain. After graduating from George Washington University with a Bachelor of Arts in electronic media in 2003, the Dallas native started out working on PSAs and documentaries for the nonprofit Friends of the Global Fight Against AIDS, Tuberculosis and Malaria in Washington, D.C. She soon landed work on network reality television in Los Angeles. After a stint as production coordinator on Hell's Kitchen, The Biggest Loser, Top Chef and Undercover Boss, she leapt at the opportunity to leave L.A. and take on a larger production role on scripted television, accepting the position at POPfilms in 2011.
Hylden viewed the move to Atlanta as a smart one, given the career opportunity and the city's quality of life. She pointed to Atlanta's business tax and financing incentives, as well as the convenience of Hartsfield-Jackson airport, as major reasons why the city is now a top pick for L.A.-based entertainment execs looking to save money, as well as find an easy way to get to the city to check in on their film and television projects.
"Business is booming in Atlanta," Hylden said. "I came to the city six years ago and I've seen so much invested here."
According to FilmL.A., the not-for-profit film office that serves the greater Los Angeles region, Georgia edged out California for feature film productions in 2016.
"We're truly growing as a community of filmmakers and television production companies," she said.
Hylden is enjoying the chance to be a part of the industry's energy. POPfilms will find local talent to do the bulk of the work on the creative and technical side of a project, not including the top-line people, like the major stars and directors, which the studios and networks select.
"There might be 150 or more people that we hire in Atlanta," she said. "There's a true sense of satisfaction in creating that ripple effect."