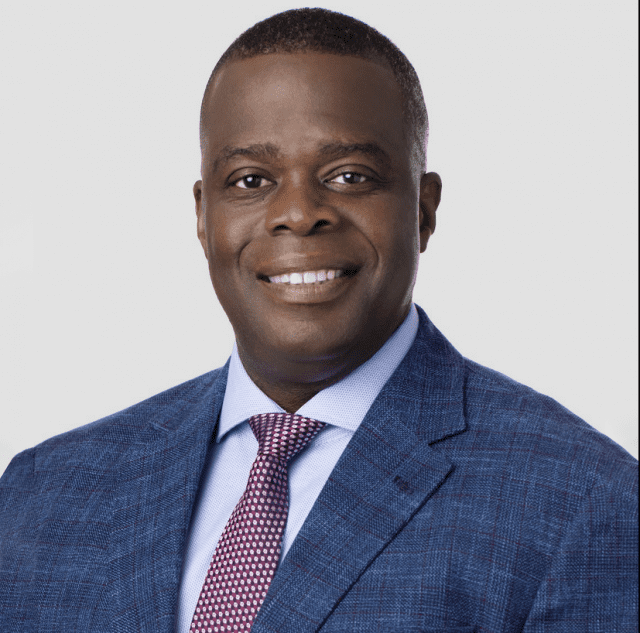 Goizueta Business School helped Princell Hair 06EMBA recognize exceptional business case studies. Now he's in the middle of one himself: how to launch a cable television network amid a global pandemic, social unrest, and the audience's cord-cutting trend.
Hair is president and CEO of Black News Channel (BNC), the nation's fastest-growing news network in 2021 thanks to agreements that he negotiated with most major cable and satellite providers, which put BNC in more than 50 million homes. In March 2021, under Hair's leadership, BNC's programming lineup got a shakeup with a new daily morning show and primetime shows hosted by African American thought leaders including Marc Lamong Hill and Charles Blow. Nielsen started rating BNC, too.
"BNC is an emerging news network with a mission to provide multi-platform programming that is informative, engaging, inspiring, and empowering to Black and Brown communities," says Hair. "It's the only network of its kind to offer a perspective unique to those cultures."
Hair built his broadcast career through a series of local news markets and positions, becoming vice president for CBS Television Stations Group. In 2003, he became the first and only African American to lead CNN as executive vice president and general manager. Overseeing 1,500 employees, Hair achieved substantial ratings growth and viewership gains during significant news events including national political conventions and election night coverage.
"An MBA was always a personal goal," Hair says. "As I advanced through my career, I realized that I wanted to connect more with the business side of broadcasting. I would sit in high-level finance meetings, and we would be discussing ROI, CAGR, time value of money, etc. I wanted to better understand those concepts and how they impact business decisions."
For Hair, the Weekend Executive MBA program at Goizueta Business School was "a perfect fit both personally and professionally," especially given his limited schedule and ambitious timeline for achieving his degree. He also made valuable relationships.
"Several EMBA classmates have been great sounding boards over the years," he says. Hair gives this advice to current MBA students:
Learn from each other. The hidden value of the EMBA program is the relationships you build and the knowledge you gain from each other every time you interact with your classmates.

Princell Hair 06EMBA
Before being named to lead BNC in 2020, Hair had supervised Comcast's portfolio of sports networks in major markets; served as senior vice president of news and talent for NBC Sports Group; and excelled as senior vice president and general manager of NBC Sports Boston, a regional sports network that experienced audience growth across all platforms and generated several of the network's most profitable years.
"The broadcasting industry is constantly changing. I'm consistently strategizing with my team on how to stay ahead of the consumer," Hair says. "The critical business thinking I learned through the EMBA program helps fuel those discussions and my success as a leader."