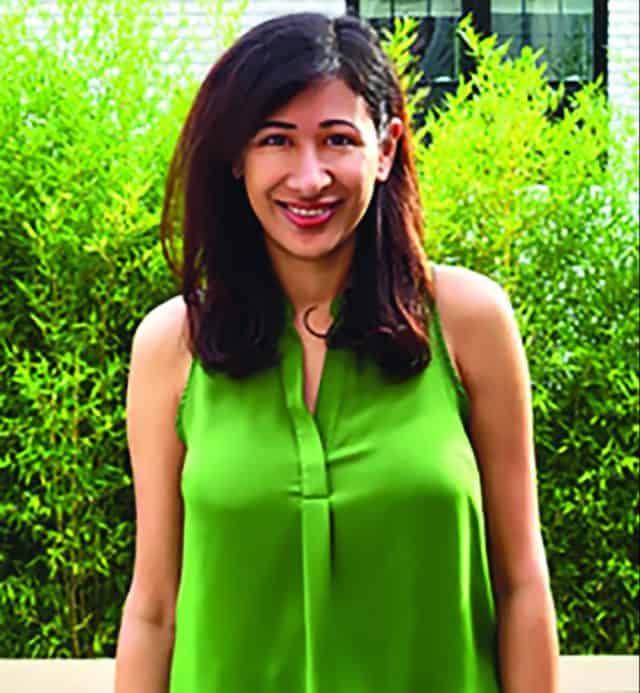 Sameen Haroon 19MSBA knows strategy and, a few years back, she paused her career for Goizueta's MS in Business Analytics (MSBA) program. Since then, she hasn't looked back. Supported by this decision and foresight into its benefits, Haroon has launched a successful career in marketing analytics and consulting.
Prior to joining the MSBA program, the Pakistan native worked as a senior knowledge analyst in Boston Consulting Group's (BCG) digital marketing practice. Although her role included quantitative work, she wanted to expand her analytics skillset, business acumen, and skills.
"The Goizueta MS in Business Analytics program felt like the perfect fit with rigorous, challenging coursework that shapes students into data scientists while supported by faculty at an outstanding business school," she says, appreciating the school's focus on analytics and real-world business applications.
Today, as a project leader at BCG in Atlanta, she works closely with project teams to optimize marketing strategy, execution, and operations for corporate clients.
"I love being able to solve complex problems that unlock insight and value across a host of industries, while partnering with team members and clients who bring diverse perspectives and skills," Haroon says. "I constantly find myself growing and stretching into new capabilities, whether they're strategic, tactical, or quantitative in nature. It's a lot of fun."
Haroon credits the immersive MS in Business Analytics program for setting her up for success in her current role.
Each course in the program pushed me to get to the 'so what' of data science problem-solving through final projects that focused on the business value of analytical solutions.

Sameen Haroon 19MSBA
This included her Capstone project with Carnival Cruise Line that enabled her to obtain real-world experience by "working closely with teams and clients to frame analytics problems, develop solutions and communicate the value of those solutions."
In addition to learning from exceptional faculty, the program offered her opportunities to learn from cohorts in an intimate learning environment. "I loved being a part of a small class where we learned with and from each other, which made even the occasional late nights in the library fun. I never felt like I was on my own."
To future data scientists, Haroon offers this advice: "Be enthusiastic and willing to learn from those around you. Some of the best moments in the program happen outside of the classroom–by learning different ways to solve the same problem from your teammates, by enriching your understanding of the world through the diversity of those around you, and of course, by striking up conversations with faculty and staff who can help answer questions you didn't know you had."
From data visualization and machine learning to social network analytics and business analytics, our MSBA program equips students to be effective data scientists in many of the fastest-growing fields in the world. Support our data analytics programs.