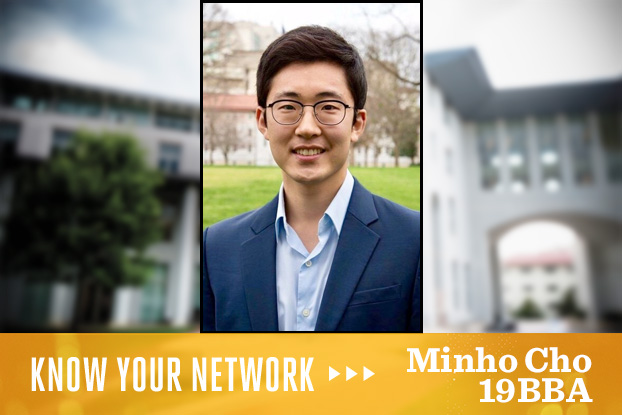 As our nation and Emory University celebrate Veterans Day on November 11, this month is a time to remember the military personnel—active duty and veterans—who have stepped forward to serve. We talked to one of those service members, a Goizueta alumni, to have them share insights and how their Goizueta experience and military journey still impacts life and work today.
---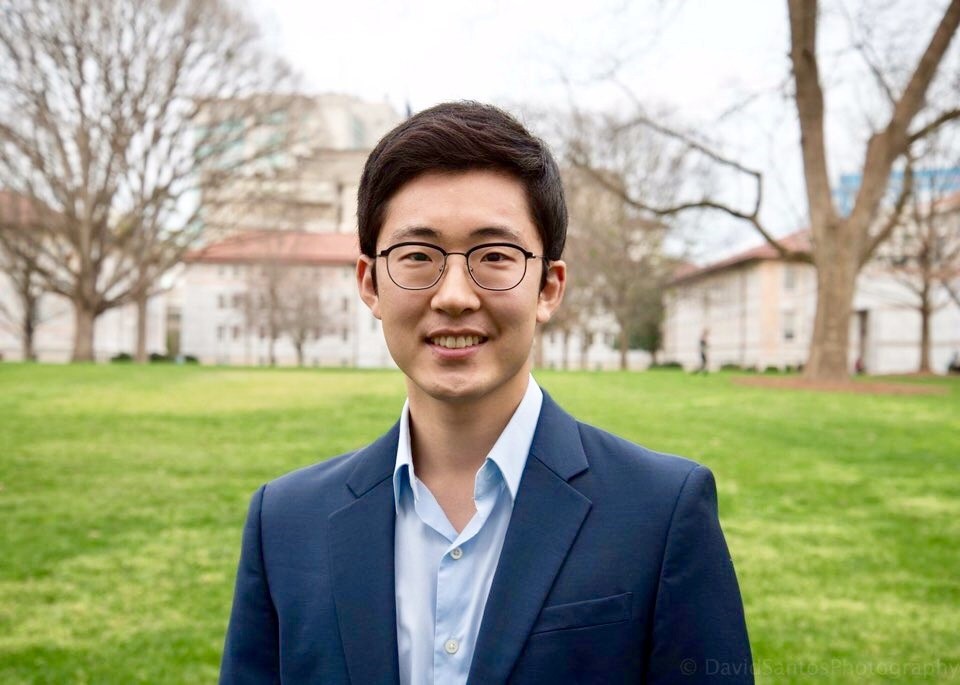 Minho Cho 19BBA
Financial Analyst
Ayco, a Goldman Sachs Company
A South Korean citizen, Minho Cho 19BBA has been studying and living in the U.S. for the past 12 years. After his freshman year at Emory, he returned to South Korea for two years to serve in the military. Upon completing his BBA degree with concentrations in finance, and business and society, he started working as a financial analyst in the financial planning industry.
What is/was your rank in the military? What element of the military journey do you still use today in life or work?
Two years of military service is obligatory for male South Korean citizens. I was discharged as a sergeant (E-5) in the Korean army. I served as a translator who facilitated communications between U.S. and Korean officers. Among many lessons, I learned how effective communication can drive results and that language itself is not the only form of communication. I have been applying those experiences in my relationship with people in life and work.
Who inspires you and why?
I am inspired by many people (teachers, friends, advisors, etc.) who have supported me throughout my life. Among them, my family comes first. My family in Korea is always willing to listen and support my decisions, even when those decisions involve their sacrifices. I am also inspired by my wife who has been guiding me to become a better man since we met.
How did Goizueta prepare you for the field you are in today?
Goizueta has helped me find my strength in listening and passion in helping others. Through class projects, the BBA Career Management Center, and a spring trip to Nicaragua, I was able to experience and observe what kind of person I am. Learning about myself has helped me find a field where I can utilize my strengths. Also, I developed confidence, which I often struggled with as an introverted person.
What was your favorite course at Goizueta?
Social Enterprise @ Goizueta and the trip to Nicaragua [was my favorite experience]. It was an amazing experience to visit Central America with classmates and Professor Wes Longhofer during spring break of my senior year. Reading and discussing the social problems in classes and learning about them in Central America was a great and memorable experience, which I will never forget.
What is the best advice you've ever received, in business or life?
"Don't compare yourself with others." It's a simple yet powerful message that I received during my junior year internship. No matter what I may achieved in life, I could easily become unhappy if I start comparing myself with something or someone else. I try to focus on hearing my inner voice and do what makes me happy.
Is there a lasting lesson, memory, or skill gained from business school that you particularly remember or credit your success to?
Public speaking was one of my greatest fears. I remember practicing a presentation multiple times by myself in one of the rooms in the library. Some friends, faculty members, and communication coaches genuinely provided guidance and feedback. I was encouraged by their support. Without them, I would not have been able to gain the same level of confidence that I now have.
What advice do you have for today's business students?
Be open-minded. I have sometimes pre-emptively rejected an opportunity just because I thought it wasn't for me but later realized that I was afraid to get out of my comfort zone. I advise business students to challenge themselves to do something uncomfortable because that may be the moment that you grow the most.
Please describe some professional and personal goals.
Professionally, I plan to keep building industry knowledge and develop soft skills to become a trusted team player to other employees and clients. Personally, I want to read, write, and exercise more. My long-term goal is to make a positive influence on the younger generation.