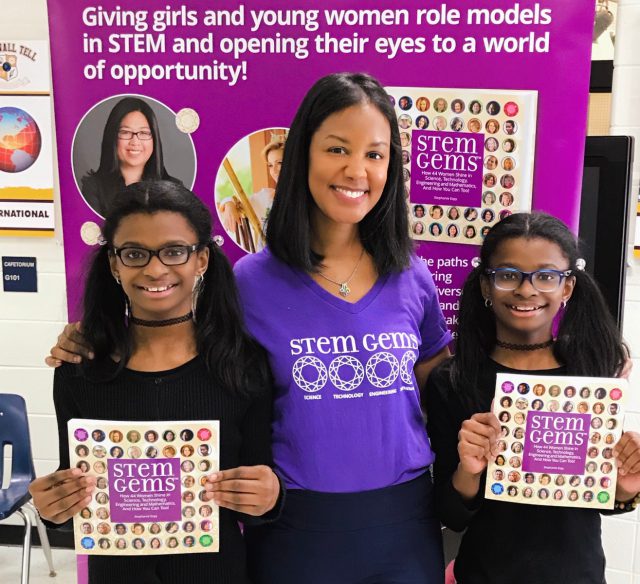 November 16-22 is Global Entrepreneurship Week and to celebrate, EmoryBusiness is sharing stories of Goizueta Business School's innovative programming and highlighting faculty and alumni entrepreneurs.
---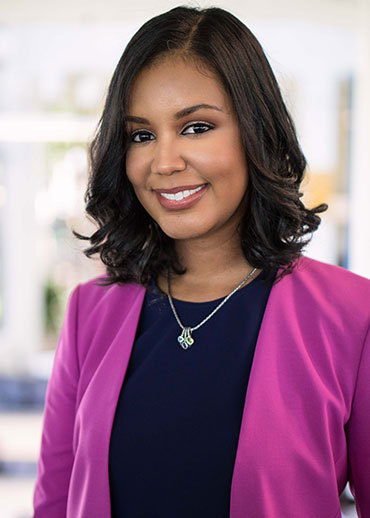 "I look at the world, and everything I see is STEM," said Stephanie Espy 08MBA, founder of MathSP, an Atlanta-based coaching business that helps young people excel in academics and gain entrance into college and graduate school programs. Espy is also the author of STEM Gems: How 44 Women Shine in Science, Technology, Engineering and Mathematics, And How You Can Too! and creator of the STEM Gems Clubs, an initiative to bring STEM careers and role models to girls and young women in communities and schools across the world. It seems Espy's enthusiasm for STEM is contagious.
STEM stands for science, technology, engineering, mathematics. The acronym represents a growing desire to modernize the workforce and inspire children to consider more technical education.
But it's more than that.
"If more people connected STEM to even the most simple things in our everyday lives, they would see how STEM careers help people and make a big difference around the world," Espy said.
According to one source, STEM jobs are projected to grow 13 percent by 2027. Additionally, out of 100 STEM occupations surveyed, 93 percent posted wages above the national average.
Espy's passion for math and science began early.
The daughter of a chemical and electrical engineer, she and her three siblings were raised to be critical thinkers and problem solvers.
"Our parents made sure we had a good foundation in science and math, and they made sure we stayed engaged and involved," she said, recalling time at chess club, sports practices and music rehearsals. "I grew up swimming — sports teach you physics. When you get in the classroom, you understand the concepts better."
Espy went on to earn bachelor's (MIT) and master's (UC Berkeley) degrees in chemical engineering. During graduate school, she worked as a researcher with the USDA to increase the yield and quality of rubber obtained from a less common natural rubber-producing plant species. She has also worked overseas for BP doing gas simulation tech work to prevent gas explosions on oil rigs.
"I was the only woman, and the only American," she said.
Espy's desire to connect her work as an engineer with the marketplace led her to earn her MBA at Goizueta. "Goizueta opened my eyes to the world of business," she said. "It gave me the resources and support that allowed me to believe I could be an entrepreneur. I was motivated by the people I met there that it lit a fire in me that made me want to add something to the world."
In 2009, Espy started MathSP, her STEM academic coaching and test prep coaching business. She never forgot her years spent in classrooms and research labs as one of few women. She is now using her experiences to help steer girls into STEM careers.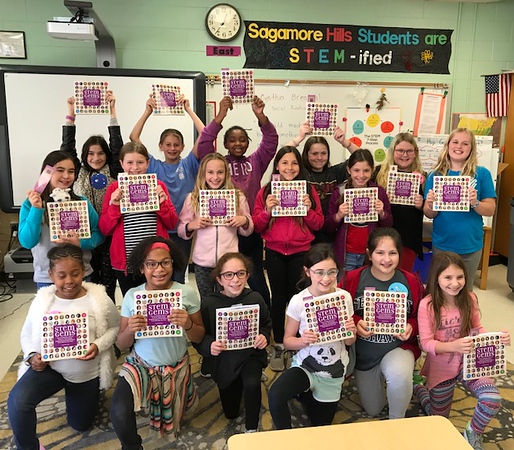 In 2016, Espy published "STEM Gems," a book highlighting 44 current women in 44 diverse STEM careers. The following year, she launched a grassroots movement where girls in grades 5-12 form clubs to learn about STEM careers.
"You can't be what you can't see," Espy said. "When girls and young women come together regularly to engage in STEM conversations and exploration, their minds are opened to a world of opportunity. They are empowered to take on new challenges, to learn it's okay to make mistakes, to learn from failures, to believe in themselves, to speak up and speak out, to exhibit bravery instead of perfection, to take calculated risks, to reject boredom, to conquer their fears, to go beyond. They begin to see how STEM careers make a difference in the world and help people. With courage, community, and confidence, they can do anything they put their minds to."
To that end, Espy recently created a tangible symbol for young girls — a STEM Gems empowerment bracelet. "They begin to see how STEM careers make a difference in the world and help people," she said. "With courage, community, and confidence, they can do anything they put their minds to.
"I call it a superpower bracelet," she said. "Most girls don't think about women as engineers or scientists or technologists. You don't really see yourself in a career until you meet a woman in that field and then you say, 'That's interesting and cool.' If you're confused in class, and you look at your bracelet, it might help you raise your hand and ask a question, to conquer whatever fear you have at that moment."
Are you a Goizueta alum with a business(es)? Shoutout your business on social at #GoizuetaStarts