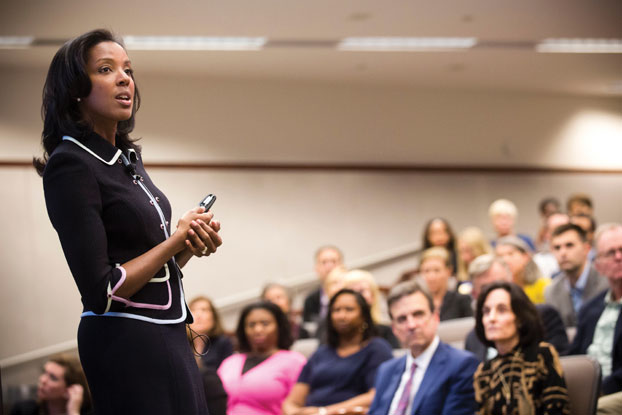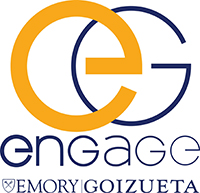 Public attention and research depicting the experiences of women in business schools and corporate America is tiresome. Almost every day I read a story addressing gender imbalance in the workplace. I sigh, knowing business schools face similar problems and a poor track record for success.
More women apply for college than men. Further, females make up half the applications to graduate programs in law and medicine. Yet, in business education, MBA programs regularly enroll classes that are less than 35 percent female. We have worked to solve gender imbalance for decades. Unfortunately, most attempts amount to platitudes and marginal gains.
I believe we are at an important crossroads.
And I'm happy to announce some steps Goizueta Business School will take.
We will continue to place an emphasis on collaboration across institutions and industry to address issues. By taking ownership of this topic and committing to begin a dialogue to support women in business, the school hopes to:
Grow the pipeline of prospective business school candidates
Create environments that allow female students to thrive
Engage companies to secure a diverse workforce built on equality
Empower women with the knowledge and confidence key in advancing their careers
Offer new and thoughtful programming for female alumni designed to help their careers
Goizueta will execute campaigns, events and programmatic initiatives to improve the environment for female students in undergraduate, graduate and Ph.D. programs.  [highlight]The first of these efforts is an annual conference, scheduled for Oct 28, 2016.[/highlight] The #GoizuetaENGAGE conference will include more than 350 women and feature panels, workshops, and speakers to help stoke passions, identify opportunities and advance careers. The event will bring together prospective female business students, our current undergraduate and graduate students and young female alumni from across the region.
We can choose to do things differently and yield different outcomes, or we keep the status quo and generate the same results that lead to leaky application pipelines, challenging cultures, limited role models, and pay inequities for women.
I've had the great fortune of spending more than 20 years in business education and the past academic year as Dean of Goizueta Business School. I've seen first hand how corporations and universities strive to improve the environment for women in business.
Now, I'd like to echo some close colleagues and propose a different approach. Let's work together — schools and companies — to try something different. Let's come together under a common set of ideas to solve this problem.