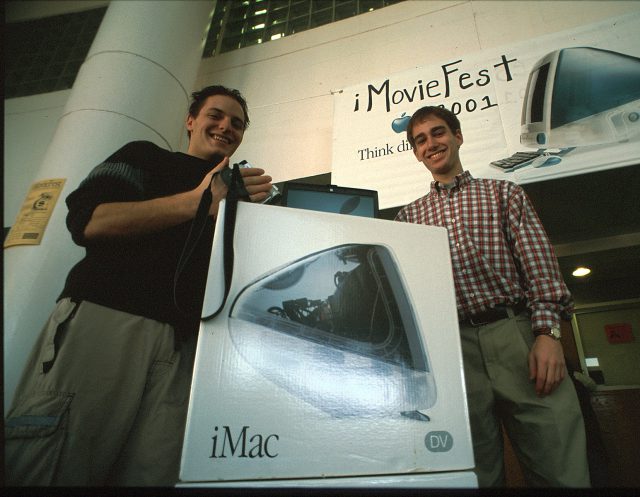 November 16-22 is Global Entrepreneurship Week and to celebrate, EmoryBusiness is sharing stories of Goizueta Business School's innovative programming and highlighting faculty and alumni entrepreneurs.
---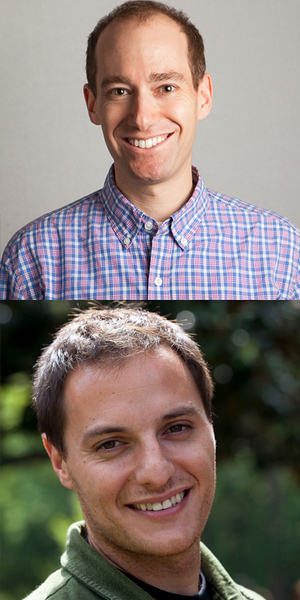 When Dan Costa 01BBA and David Roemer 02BBA launched Campus Movie Fest on Emory's campus in 2001, they had no idea partnering with other creative folks would become their livelihood. "At the time, we didn't have an end game," Costa recalled. "We weren't looking at Campus Movie Fest as something we were going to do for a living, we were just having fun."
Costa — who does not describe himself as a creative — was studying decision and information analysis at Goizueta Business School. While working in Emory's Information Technology Division, he and Roemer started a group to explore the potential of Apple technology, called Apple Student Core at Emory (ASCE). "We started to wonder, 'If you gave students a week to work on a movie and armed them with all of the equipment they needed for free, what would happen?'" Costa recalled.
They thought a handful of students would participate. Instead, 1,500 movies were submitted.
"We provided them all of the equipment, and anyone could participate and tell their story," Roemer said. With Apple as an unofficial sponsor (and Krispy Kreme donuts providing fuel to the future filmmakers), an international movie fest was born.
"In the beginning, we loved the idea that people could express themselves," Costa said. "Our first challenge was figuring out how to make it work and making it a valuable investment for corporate sponsors and finding a way to showcase the films — it was about strategic partnerships."
The organization quickly gained more corporate sponsors — including Delta and Panasonic — and sought to grow the festival to more Georgia schools. Today, more than a million college students from more 200 colleges across the globe have made movies for free as a part of Campus Movie Fest, including students the United Kingdom and Mexico.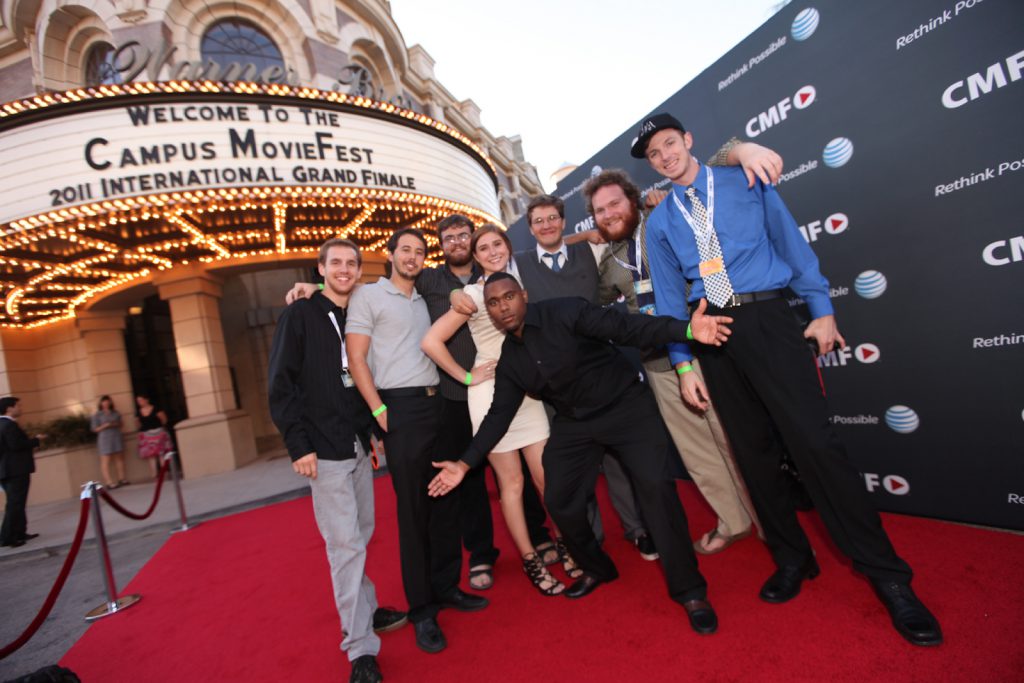 "We've been blown away by the creativity and talent in places that you might not expect, including tech schools," Roemer noted. When asked why they are so inspired to share filmmaking across the planet, Roemer said, "Because everyone has a voice. You don't have to be a top film school graduate to tell stories. You can be in business, medicine, technology … creativity is a part of all of us."
The parent organization for Campus Movie Fest — Ideas United — was launched by the duo in 2003 as a content creation studio focusing on marketing campaigns and events, now delivering solutions for brands including the PGA, Google, Apple and Amazon. Most recently, Ideas United created a traveling fundraiser for the Smithsonian Institution, a TED Talk-style road show that helped the nonprofit reach donors outside of Washington, D.C., and share success stories with the people who help make them possible.
It has raised $1.88 billion.
Another spin-off organization, We Make, aims to match talented creatives that Ideas United has discovered with premier brands needing fresh ideas, global reach and high-quality content. Most recently, the organization partnered with Sony PlayStation to create the PlayStation Emerging Filmmakers program to give filmmakers the opportunity to compete to pitch ideas to executives in L.A. who can make their shows a reality. Five winners are currently working with Ideas United to film pilots with the possibility of getting greenlit for a series ().
"We're not top filmmakers but we love empowering them," Roemer said. "We want to encourage people to take risks."
It takes courage to start a business venture — and the friends trace their inspiration back to their time at Emory and specifically, Goizueta.
"The staff and faculty there encouraged us to 'go with our gut' and use creativity to make a difference," Roemer said. "They inspired us to do work that matters."
Are you a Goizueta alum with a business(es)? Shoutout your business on social at #GoizuetaStarts