November 16-22 is Global Entrepreneurship Week and to celebrate, EmoryBusiness is sharing stories of Goizueta Business School's innovative programming and highlighting faculty and alumni entrepreneurs.
---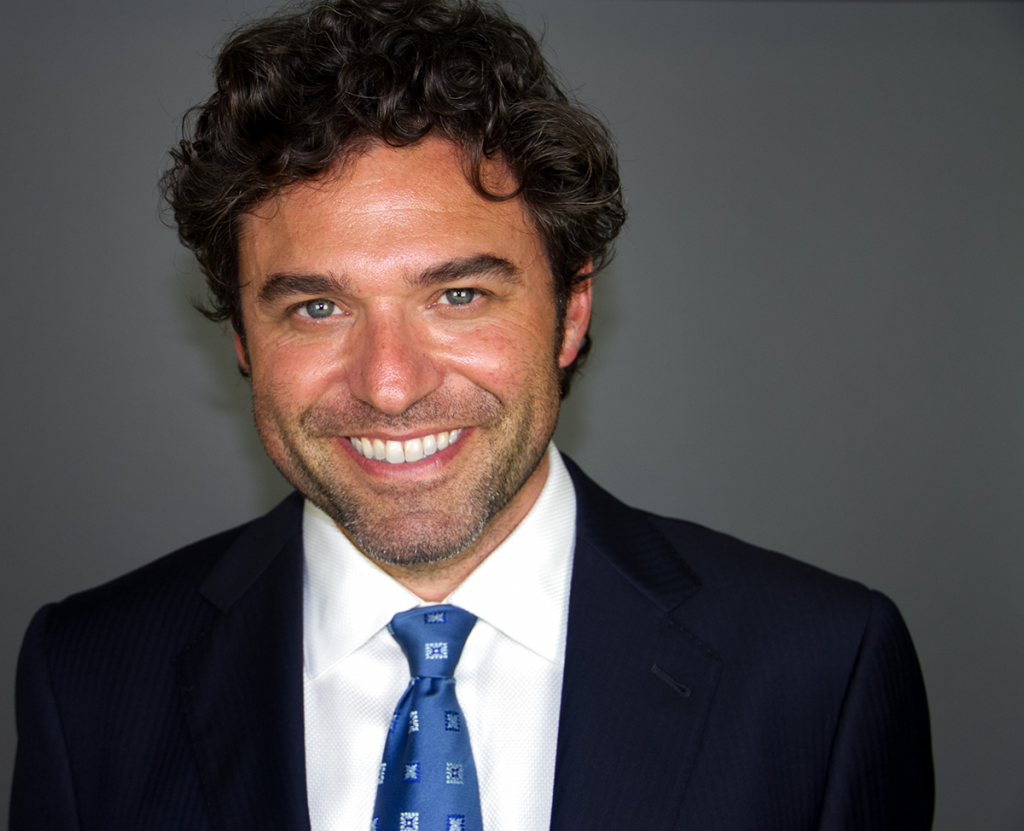 David Duley 96Ox 98BBA has long been a change agent to improve the American way of life. Duley was born and raised in Flint, MI, an area now designated as a federal Opportunity Zone. His first major entrepreneurial venture, the invention of the Permanent Escape and Rescue Ladder (PEARL) for multistory dwellings, saved countless lives. His book I Can Fix America: 52 common sense ways YOU can make the United States great again, published in 2011, started a grassroots movement for kindness, shared community responsibility, small business support, and hard work for the greater good. Now, he has launched PlanGap, the first insurance solution to preserve social security income and retirement wealth if government funding should be depleted.
"Problem solving is a necessity, and necessity is the mother of invention," Duley said. "Growing up I witnessed firsthand how the auto industry layoffs and closures impacted family and friends. Early on I saw people take matters into their own hands when faced with challenges and setbacks. At the end of the day, when people must figure things out, they often do."
As an incoming freshman from a blue-collar town, Duley recalled feeling lucky to attend Emory. "What I discovered at Emory, and especially Goizueta, were people from literally all over the world who had different ideas and perspectives of issues that I thought were settled, at least in my young, know-everything mind." Quickly though, "as those assumptions were challenged and beliefs broken, I began to question why most things are the way they are."
Real world economic problems demand critical solutions
Duley cites the Operations Management class (now called Process and Systems) taught by Steve Walton, professor in the practice of information systems & operations management, as formative for his entrepreneurial method of problem solving. He recalled a particular exam: "On a ten-point question we were asked to name five reasons for XYZ," said Duley, who incorrectly assumed each reason would be worth two points. Afterwards, Walton and Duley discussed the weighted point deduction. "Professor Walton taught me a lesson that sticks with me today. While I can't get everything right, especially as an entrepreneur, I think about the most consequential questions first, and focus on getting those right."
In Duley's lifetime, the economic rise and fall of Flint, MI, has impacted his personal mission and vision. Once a thriving hub for the auto industry, the recent much-publicized water crisis also took its toll on the physical and mental health of the community. "Many family members thought there was no way General Motors could go bankrupt or reduce its Flint work force by 90 percent," he said.
But a history of public and private mismanagement allowed this financial and humanitarian crises to build. "Even I could not have fathomed how the once top five per capita town of 60 years ago could become a place where people questioned the safety of drinking water."
Financial worries weighed heavy on people's minds. "On a plane ride a few years ago, I heard a couple in their 70s share concerns about their Social Security benefits being cut," Duley said. The fear in their voices reminded Duley of the broken promises made to "Michiganders" during the General Motors collapse. "At that moment I thought that there has to be a product that would provide Social Security Gap Insurance to protect people for whom Social Security is their only retirement plan."
Duley was invigorated to research the idea and learned that the largest unaddressed fear in retirement planning in America was that Social Security benefits would be reduced. "Systematic federal programs are beginning to break down. After speaking to some of the smartest people I could find in insurance and financial products, I realized the opportunity of bringing this new solution to the market."

PlanGap was formed, and after extensive price and risk modeling, the company earned support from leading financial industry analysts including Milliman. Duley and his team launched the first of its kind in "retirement insurance" in April 2020 to allow people the ability to protect themselves from broken retirement income promises, starting first with Social Security. "Our future product roadmap includes solutions for pensions, deferred compensation, and other promised income sources that individuals cannot normally protect," he explained. "We are addressing financial fears with very real security."
Entrepreneurs: fall in love with the problem you are trying to solve
"I think Dave has inherent characteristics that make him a naturally effective entrepreneur," said Andrea Hershatter, senior associate dean for undergraduate education. "He is truly empathetic and compassionate, so where he sees a need, he feels compelled to act. His passion is matched by a really strong work ethic and the humility to allow the evidence to guide him, rather than locking into any preconceived notion."
As a serial entrepreneur with no shortage of great ideas, Duley narrows down the process for others considering the leap into entrepreneurship. "Start early," he advised. "Take risks early in life when you don't have adult obligations. Be open to listen and challenge the norm at all times."
The Idea. "It's worth about 1 percent while execution is worth the other 99 percent," he said. "Do not fall in love with your first idea. Fall in love with the problem you are trying to solve."
The Pivot. "Expect a major pivot along the way that will scrap the initial idea that got you into the game but can't take you to the next level," he said. "Learn to let go and move forward with the right solution."
The Inspiration. "HomeDepot Founder Arthur Blank once said, 'There is no finish line.' I had thought there was: start company, sell company, cross finish line," Duley recalled. "Now, older and wiser, Blank's words resonate. Every day brings a journey, a challenge, a roadblock, an inspiration, a breakthrough, and maybe a setback that will make you think, solve, and learn. Embrace the process."
When asked about his guiding principle, Duley said, "Success is often an indicator of wealth and resources. What defines success, at least for me, is to work towards having the freedom to do what you want to do and use moments that truly challenge you to learn and grow."
Duley is grateful for Emory and the relationships it has brought into his life. The Goizueta Business School alumni community includes more than 20,000 individuals strong and growing. Join the discussion and learn more about your alumni resources and their businesses on our LinkedIn community. Learn more about The Roberto C. Goizueta Center for Entrepreneurship and Innovation.
Are you a Goizueta alum with a business(es)? Shoutout your business on social at #GoizuetaStarts