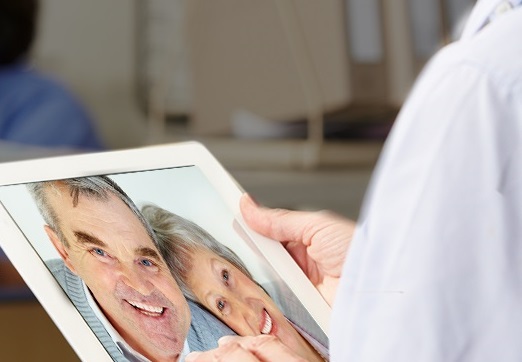 For one Emory entrepreneur, COVID-19 has provided a proving ground for technology's healthcare benefits.
For the past year, the coronavirus has created seemingly insurmountable challenges for the healthcare industry. Hospitals, nursing homes, and other healthcare facilities have been overwhelmed with infected patients, and visits from their family members and friends have been restricted, even for hospitals' non-COVID-19 patients.
Physicians and nurses have had to rethink everything, including finding ways to limit their own infection risk. If there's a white knight to emerge from the pandemic, it's technology that has enabled more virtual interactions.
Adding a "Human" Touch to Patient and Care Team Interactions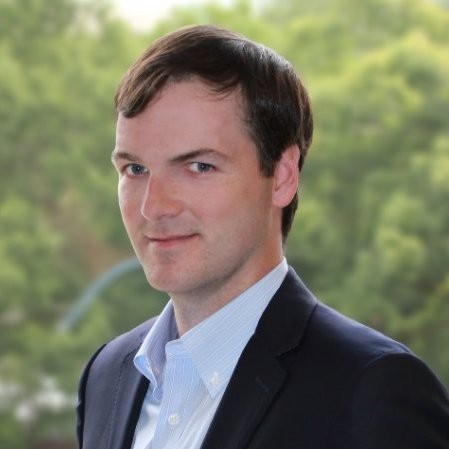 "What we were able to do – and I'm really proud of – is we were able to quickly stand up a video communication platform that's part of our core system," says Stuart Bracken 07MBA, co-founder and CEO of Bioscape Digital, which makes patient engagement software and hardware for hospitals and health systems. "It has allowed patients to call family members, doctors to call patients, and patients to call their nurses. It's an open channel where we can put faces to names, and it's been really well received."
A serial entrepreneur who's founded three companies, Bracken co-founded Bioscape Digital in 2014 with the overarching goal of using digital technology to improve the patient experience. After spending six months in hospitals testing ideas and use cases, he and his developers created a customizable package that provides each patient room with a tablet containing software and understandable content to enable real-time communications with caregivers and family and friends outside the hospital. Bracken says the ability to video conference using Bioscape Digital's platform has been a game changer during the pandemic.
"By putting a device in every room, we level the playing field to give every patient the opportunity to engage in their education, their care and their entertainment, and interact with their nurse and family members."
He says the system allows family members to talk to caregivers directly about a patient's condition and reduces the number of times nurses and physicians must enter infectious rooms.
Growing the Entrepreneurial Vision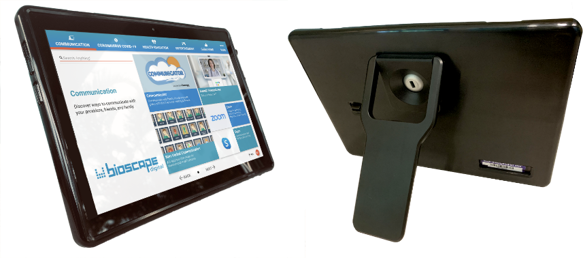 Seven years into Bioscape Digital's journey, its technology is found at more than 100 locations, primarily community hospitals that have 100 to 500 beds. Recently the company branched out to infusion centers, helping chemotherapy patients understand their disease and improve their outcomes.
Bioscape Digital now employs 11, including Emory graduates Dr. Sean Khant 06C 15MBA, chief operating officer, Grace Ou 90C, chief content officer, and Colin Blenis 17N, nurse educator and clinical project manager. Bracken says he's partial to hiring Emory alumni because "you know the quality of their education and work ethic."
As a member of the Goizueta Alumni Board and co-president of the Emory Entrepreneur Network, Bracken believes part of his success is his quest to continually learn from customers, partners, employees, and entrepreneurs or soon-to-be entrepreneurs. He also says passion is a key component in starting a business. "Sometimes the only thing that can sustain you is passion," he explains. "So, if you want to be an entrepreneur, you need to figure out what you're passionate about."
His goal is to continue to deliver digital health resources that advance the quality of care for everyone. "It's all about changing the world, one interaction at a time," he says.
Learn more about entrepreneurship at Goizueta. Visit The Roberto C. Goizueta Center for Entrepreneurship & Innovation.