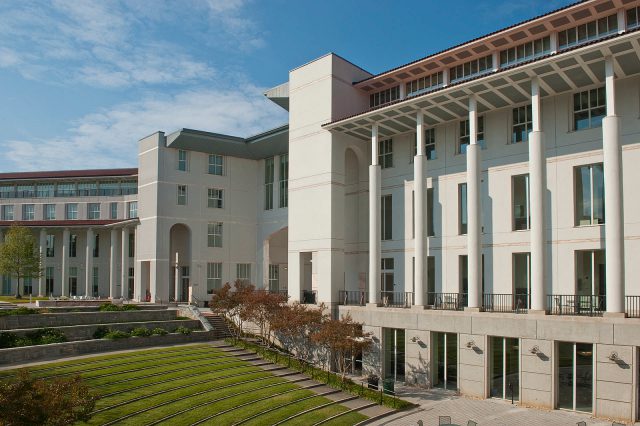 Goizueta Community –
As we work to process the news of the week and the outcome of the Derek Chauvin trial, I want to reach out to the Goizueta community, including alumni and friends.
Our thoughts are with the George Floyd family today.
As President Fenves shared, "George Floyd's death inspired so many to reconsider their beliefs and actions. We must continue making progress — to improve ourselves, our nation, and our world."
At Goizueta, we understand the powerful role that business plays in shaping society. Through our students, faculty, and staff, we are building principled leaders who are reimagining what business can and should be. To bring about improvement, we must nurture potential while recognizing, acknowledging, and seeking to change that which inhibits potential: prejudice and inequality.
In order to deliver on our promise of providing world-class experiences and opportunities for our students, we need to create a community where all students, faculty, and staff feel safe and supported.
When we look at our core values across Goizueta, they include courage, community, accountability, and diversity. I've been so proud to see these values come into play as the Goizueta community continues to drive positive change.
Know that our commitment to diversity, equity, and inclusion — for every person without exception — remains strong. Through strategic, structural, and sustainable guiding principles, we continue to develop programming to create impactful and lasting change.
We look forward to partnering with you on this journey.
Karen Sedatole
Interim Dean
Goizueta Business School