Using Knowledge to Serve Humanity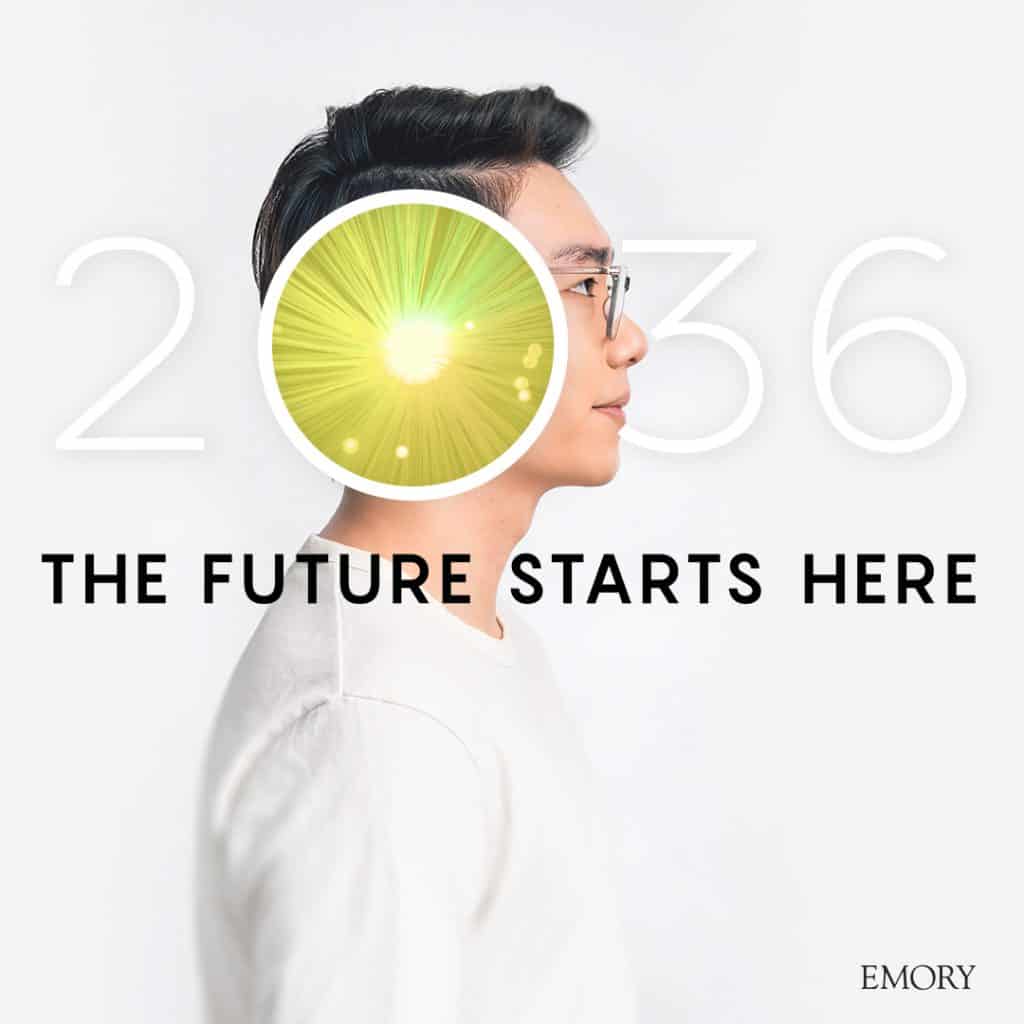 Today marks the launch of an exciting new initiative at Emory University and Goizueta Business School: 2O36. As our next campaign, 2O36 inspires investment in people for the benefit of people, bringing the Emory community together to build on our mission to serve humanity through knowledge.
With an eye on Emory's bicentennial, 2O36 spearheads a movement to radically rethink and reshape the future.
"While we are heartened by the achievements of Goizueta Business School, we understand that we must continue to evolve in order to teach business the way it will be in the future and prepare our students for careers that don't yet exist," says Karen Sedatole, Interim John H. Harland Dean of Goizueta Business School. "With a firm focus on student success, faculty eminence, and research excellence, we are building principled leaders prepared to positively impact business and society."

As the campaign launches this fall, Goizueta will focus on the following priorities:
Scholarships – Supporting students through scholarships that relieve economic pressure and create a vibrant and diverse body of the best and brightest
Faculty – Supporting faculty through distinguished professorships and research support that enable Goizueta to recruit and retain the most eminent and innovative faculty
Business & Society – Addressing the complex challenges confronting people, the planet, and the business community around the world
Entrepreneurship & Innovation – Fostering innovation, entrepreneurship, and early-stage investing to address business problems, market opportunities, and significant social needs
Data Analytics – Leveraging the power of big data and bold ideas to produce data-savvy graduates
Leadership Development – Developing students into holistic, principled leaders who will have a positive impact on business and society
Goizueta Fund for Excellence – Providing resources to meet top priorities and shifting needs in a changing market landscape, including operational support for degree programs and co-curricular experiences, which richly add to the student experience
With a total campaign goal of $160 million over the next five years, Goizueta will work alongside alumni, students, corporate partners, foundations, and other leaders in the business community to achieve our collective vision.
"With the support of our community, we know Goizueta can transform the world to come—contributing to boundary-pushing advancements that will spark change, inspire wonder, and catalyze action," says Laura Balser 94BBA 01MBA and chair of the Goizueta Campaign Council. "As we compete for the best faculty, staff, and students to carry out our vision, we need our community to step up and invest in our future."
The future starts here. The future starts now. The future starts with you. Will you join us?
Join the movement at emory.biz/give.