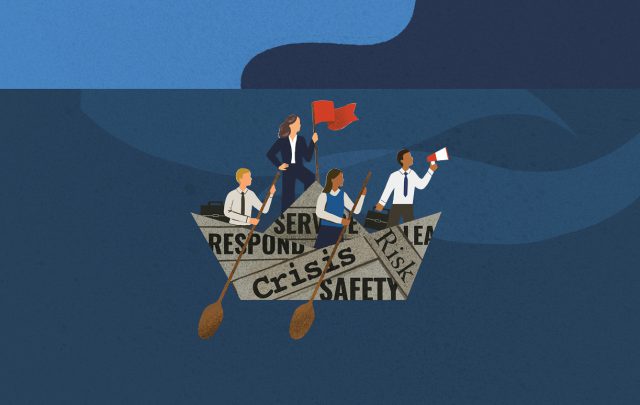 "Ladies and gentlemen, we're experiencing a crisis. I have terrible news. An accident at our factory outside Rochester has left several employees dead."
That's the news a corporate leadership team receives one Tuesday morning, interrupting their quarterly review and strategic planning meeting.
The room falls silent as the executives absorb the severity of the crisis. One by one, these critical leaders begin to recognize the role each will play in dealing with the tragedy. Accurate information will need to be gathered for press releases, communicated internally with factory management and the company's board of directors, as well as externally with the families of the employees who died and with those customers affected by a factory shutdown. Media will need immediate and frequent updates. The community will demand assurances. The list goes on and on.
Each action these executives take—or do not take—will result in vastly different financial and reputational implications for the company. Time is of the essence and their well-organized response is critical to the company's success.
What will these leaders do? Better yet, what should they do to ensure effective leadership through crisis?
Real-World Stakes
In our recent history marked by an unpredictable pandemic, social unrest, and political upheaval, crisis leadership has become an even more important component of a leader's overall business plan.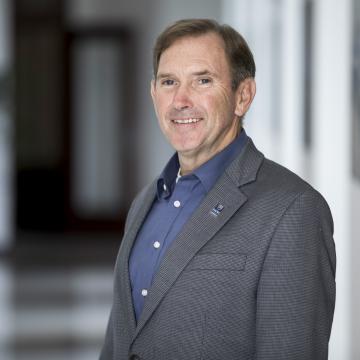 "Classroom lectures and reference materials are great prep for understanding academic concepts, but nothing prepares a leader more than having experienced decision-making based on well-informed, timely, and critical information," notes Lieutenant General (Ret.) Ken Keen, senior lecturer of organization and management and associate dean for leadership.
"With real-world stakes, leaders need authentic practice in managing business crisis response. Goizueta builds this credibility in our graduates."

Ken Keen
Currently, Keen and his team are designing a crisis leadership simulation with funding from The Goizueta Innovation Fund's Advances in Teaching Experimentation Zone, which encourages and provides funding for faculty and departments seeking to leverage advanced technology-based educational tools that support the cognitive engagement experience for students.
According to Stephanie Parisi, associate director of instructional design, the simulation will allow participants to have "the opportunity to play unique roles where their actions and decisions impact the crisis experience and their team performance," she says. A leadership decision in an earlier round will affect later rounds—including what information is given to players and/or the intensity of a situation. "We are spending a lot of time linking the different scenarios and outcomes so that participants can experience leading during a crisis as close to the real thing as possible," Parisi adds. In addition to offering participants an impactful experience, Keen and his team are striving to push the envelope of leadership simulation by including meaningful innovation.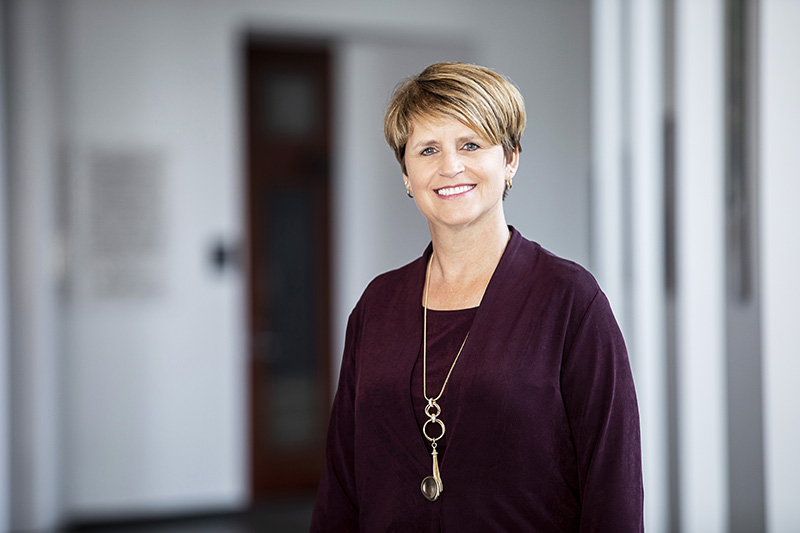 "Goizueta prepares its leaders to guide businesses through the problems we face now, and those that we have yet to anticipate," says Karen Sedatole, Interim John H. Harland Dean of Goizueta Business School. "If the pandemic has taught us to be prepared, simulations like these are crucial to prepare responsive leaders to face unforeseen challenges tomorrow."
Innovation through Adversity
As the COVID-19 pandemic unfolded, attending class took on new meaning. Several of Goizueta's experiential learning programs, such as the Leader's Reaction Course at Fort Benning, had to be re-imagined or put on hold when classes began to meet virtually. When Keen couldn't put groups of students through this course, he looked for alternatives that delivered the same learning objectives, but that could be delivered online. Keen had used simulations before and decided they could play a bigger role.
Throughout 2020, student teams virtually climbed Mt. Everest, mitigated wildfires in the western U.S., and fought to stop a pandemic spread by zombies. While the simulations helped students deal with team building and crisis leadership issues, they lacked a basic component: the multi-faceted impact of a business crisis. "The simulations we used were very effective to attain learning outcomes, but what we were really looking for was a business simulation where we place students in executive leadership positions within a company," Keen explains.
A Proprietary Crisis Leadership Simulation Platform
Keen spoke with multiple vendors in pursuit of a "dynamic online simulation centered on business crisis leadership," but couldn't find one. He thought—why not design it ourselves?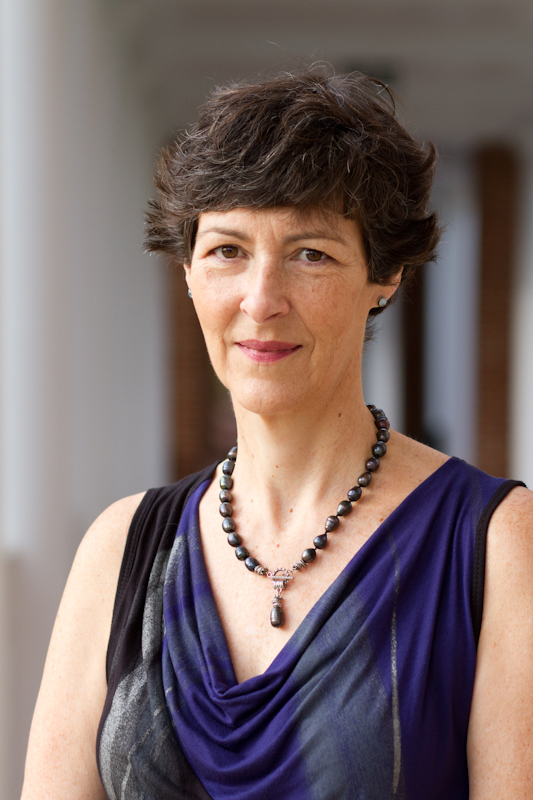 With the help of Parisi and Nicola Barrett, chief corporate learning officer, Keen is doing just that. "We're bringing in expertise and thought leaders to help us build a unique platform simulation for our students," Keen notes.
"We all face business crises at some point in our careers, whether it is the shared experience of the COVID-19 pandemic or other business crises that impact the financial strength, reputational integrity, or legitimacy of our businesses. The more we can do to help professionals prepare themselves, their teams, and their companies to avoid, reduce the impact of, or handle a crisis, the more resilient they will be," says Barrett. In her role, she was instrumental in helping the program secure funding from The Goizueta Innovation Fund.
"A simulation like the one we are creating will put professionals in realistic crisis situations that will stretch their skills and build their capacity to shape the outcomes of whatever future crises they will face."

Nicola Barrett
Sudden and Smoldering Crises
Keen has worked on the project since the end of 2020, but he and his team began to build the simulation platform in late spring 2021. The team is working with Forio, a software company based in San Francisco, to create a simulation capable of offering a breadth of crisis scenarios, from sudden events—an earthquake, a massive cyberattack, a significant product failure—to smoldering events, "those that create disturbance in the company, but if dealt with could be overcome fairly easily," explains Keen. "If you don't pay attention to these types of events, or if you react to them in an inappropriate way, they could spiral out of control and lead to a crisis."
Keen hopes to roll out a pilot by the end of this year, gather feedback, and iterate. The plan is to begin running the simulation by late spring 2022.
The intent is to develop crisis leadership simulations that are as multidimensional as the real world in which an actual crisis might play out—integrating business decisions, leadership behaviors, change management, and communications strategies with the ability to assess learners against defined competencies in these and other areas. The simulations may replicate a particular market environment (such as a global health crisis that affects the entire economy) or present something more esoteric (a product failure that opens the door to competitor advantage).
"We plan to make these simulations adaptable and agile," Keen notes.
Leadership Built on Experience
Over the course of his military career, Keen has experienced firsthand his share of crisis leadership. As part of the U.S. Southern Command, Keen was stationed in Haiti in 2010 when a devastating magnitude 7.0 earthquake hit, affecting more than three million people. The quake destroyed almost all of Haiti's government ministries, and Keen was tasked with mobilizing a multitude of support efforts.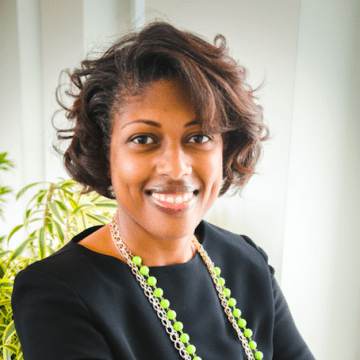 While he plans to draw on personal experiences like this to develop the simulations, Keen recognizes the need for thought leaders to provide a business-centric perspective. "We want to develop storylines that are realistic, challenging, and forward-looking," Keen says.
In addition to his Goizueta colleagues, Keen will consult with experts within Emory about the physiological impacts of stress on human behavior that will add a critical dimension to the leadership simulation.
"These types of simulations allow students to be immersed in real-world experiences to strengthen their leadership skills," says Jaclyn Conner, associate dean, Executive MBA. "We are ecstatic to offer this experiential learning in our classes as it will provide a realistic leadership environment for students to practice and shape their skills."
Onset of a Virtual Crisis
The crisis simulation will run three to four hours and can be completed in a half-day or incrementally. The simulation will integrate virtual reality (VR), videos, and "cross-functional responsibilities, situational awareness, team dynamics, and other real-world issues," Keen says.
Because the simulation is still in development, the team can't reveal too many specific details. "Our simulation is unique in that it will offer interactive video components and immersive opportunities for learners to experience real-world crisis leadership situations through the use of virtual reality in targeted areas that support learning outcomes," Parisi explains. "What we're not doing is just throwing in virtual experiences for flash. We really care and are being very thoughtful about how we include VR and how it impacts the learning experience."
Key focuses will be on-brand messaging development that reflects core values, timely public and internal responses, empathy, personnel concerns, corporate financial repercussions, service interruptions, logistics changes, supply chain needs, communications delivery, governmental agency interaction, communication engagement, media relations, and much more.
Each player will be designated a different role, such as chief executive officer, chief people officer, chief financial officer, media relations director, head of human resources, and more. Coordination of on-brand messaging is key and should reflect a unified response.
For instance, in the previous example focused on an industrial accident with fatalities, the chief executive officer would deliver a message to the board that may not reflect what the chief people officer wants to communicate to employees, as well as to the families of the employees that died. And the chief operating officer may have a completely different message he or she wants to deliver to customers and supply chain partners. Response organization is paramount. The biggest questions to be answered before anyone responds are, "What is the chain of communications command, who does which task, with whose approval, and in what sequence?"
Keen says that through the simulation, "You send the players off and they craft their statements independently. Then you ask, 'Are the talking points synchronized? Is one person suggesting saying one thing that contradicts another statement? Did the executives talk before they finalized their statements? Did they compare notes?'"
As he did when he ran the out-of-the-box simulations during the pandemic, Keen will enlist business coaches to assist the players as they go through the game, albeit with a twist. "Coaches will be able to observe what the players are doing. That capability doesn't exist right now," says Keen. The simulation will be run on computers, but as in a true crisis, players don't have to be in the same location. They could be together in one room, meeting virtually, or a mix of both.
"Regardless of how you run the simulation, the coach will witness what the players are doing and how they're communicating with one another," Keen adds. While coaches won't manipulate the simulation in any way, having them observe in real time will allow coaches to better facilitate an after-action review.
Keen envisions the simulations being offered across many of Goizueta's programs—MBA, BBA, Executive Education—and as leadership development opportunities for faculty, staff, and other organizations within Emory University, such as the Rollins School of Public Health. According to Keen, it's conceivable that Goizueta could design a simulation platform that would fit almost any curriculum/cohort at Emory. "If you're training at the university for crisis events like contending with an active shooter, for example, you can use a simulation to deal with the crisis as part of your training," says Keen.
It's a fact. Crises happen. "It's not a matter of if—but when—you will be faced with a crisis, so the more we can help prepare business leaders and the more realistic that learning preparation is, the better they will handle these situations," says Barrett. "The bar has been raised, and at Goizueta, we are raising it further by investing in advanced simulations like the crisis leadership simulation."
Learn more about Goizueta leadership programs. Gain insight from alumnae who take the lead.