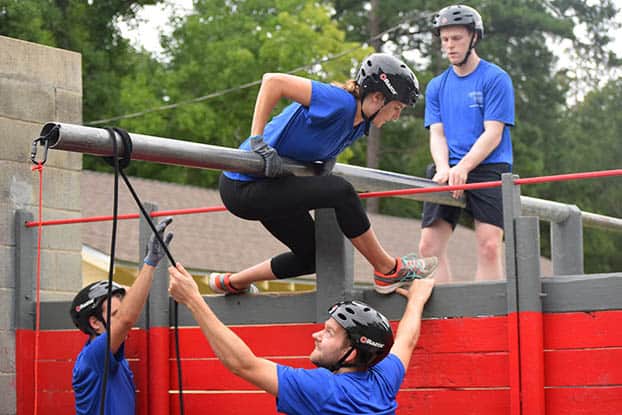 The Goizueta Leadership Program infuses leadership into every aspect of a student's experience, including a robust curriculum, a variety of co-curricular activities, and immersive experiential learning opportunities. Here are just a few examples:
• Leadership Coaching Fellows—Through one-on-one executive coaching, students learn how to coach and be coached
• Leader's Reaction Course—Leveraging the U.S. Army facilities at Fort Benning, Georgia, students build team-based problem-solving, decision-making, and effective communication skills
• Goizueta Advanced Leadership Academy—Students put their burgeoning leadership skills to the test by sailing open waters in an intense team-based leadership scenario
"Our students leave Goizueta understanding how to improve individual and team performance, flex their problem-solving and team-building skills, and cultivate their personal leadership styles," says Lieutenant General (Ret.) Ken Keen, senior lecturer of organization and management and associate dean for leadership. "Goizueta leaders are nimble and responsive to changing conditions in the workplace."
Read more about the future of crisis leadership training at Goizueta.