As a fellow in The Center for Alternative Investments at Goizueta, Alex Saladna 23EvMBA embraced entrepreneurship to launch his own new venture. For a 27-year-old who spent his career in computer science, Goizueta gave him the tools to begin thinking about creating his own fintech firm.
The Alpharetta, GA-born Saladna chose Goizueta for his Evening MBA based on the experience of friends who attended Emory and the program's focus on business. Saladna admits he did not know much about the time value of money. "I really liked how the Goizueta MBA focused on financing and consulting."
For his undergraduate degree, Saladna crossed the country to attend Southern Methodist University. While studying computer engineering, he completed two internships with Citigroup and later joined Splunk, a San Francisco-based data analytic firm traded on NASDAQ. In four years, he advanced from sales engineer into a leadership role.
"I had the chance to start a global team with my company, make a huge impact, and hire talented people from different backgrounds," Saladna recalls. "Tech is very open to talent as opposed to background."
With nothing but good things to say about Splunk, Saladna left the firm in late October to begin conceptualizing and strategizing for a yet-unnamed fintech company with two partners.
Experiencing the Power of Positive Role Models Who Share Advice 

Saladna's mother was in sales and was one of his most influential mentors. "I never realized it growing up, but the good business habits I have today were imprinted from her." For his career move, though, he credits skills learned in Center for Alternative Investment courses like entrepreneurial private equity taught by Klaas Baks, professor of finance, and the Center for Alternative Investments executive director.
Absorbing the wisdom from former student guest lecturers who have bought their own businesses or started their own funds, Saladna realized the value of getting more involved with the center's executive management team. "I respect the real-world aspect of the experience and engaging with the former students who attest to the center's value-add to their careers," Saladna says.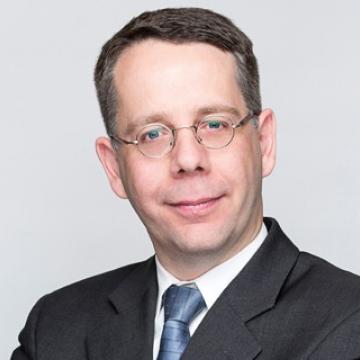 "I was working a full-time job and doing my MBA at the same time, but I will soon be diving into a startup and will have the chance to leverage my education, experience, and network to build a software company," he says.
Juggling his future startup, master's level classwork, and still finding the time to assist the center takes a big commitment, Saladna admits, especially when he forgets to eat dinner on class nights. For motivation, he turns to the famous idiom of author Simon Sinek, "Find your why."
"By understanding that value driver, you gain a bigger appreciation for what you're doing. Working, studying, and volunteering are big commitments, but if you know why you're making them, the time invested is worthwhile." 

Alex Saladna 23EvMBA
The Center for Alternative Investments actively engages professionals in the private equity, hedge fund, and real estate communities. Learn more about this thought leadership and research hub for students and practitioners interested in alternative investments.