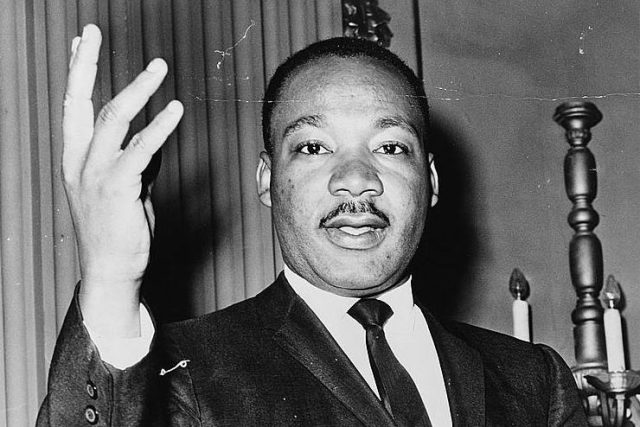 On April 5, 1957, 28-year-old Martin Luther King Jr. spoke at Dexter Street Baptist Church in Montgomery, Alabama, to keep the congregation encouraged in the aftermath of a successful bus boycott. He talked about the liberation of the Gold Coast from the British empire, noting the importance of looking to history in order to move forward. One of his most memorable quotes comes from this speech.
King stated, "The aftermath of nonviolence is the creation of the beloved community. The aftermath of nonviolence is redemption. The aftermath of nonviolence is reconciliation."

Martin Luther King Jr.
It is in the spirit of beloved community that Emory University celebrates Martin Luther King Jr. Day with a week of virtual events, including lectures, panel discussions and worship services. These virtual events are open to the entire Emory community and focus on the importance of building bridges, not barriers.
"King preached beloved community and that is at the core of our justice, equity, diversity and inclusion work," says Carol Henderson, Emory's chief diversity officer, vice provost for diversity and inclusion and one of the King Week coordinating co-chairs. "If our mission is to create, preserve, teach and apply knowledge in the service of humanity, King focused on the health and well-being of humanity. To get there, King also preached about truth, racial healing and transformation. The King Week celebration focuses on that truth."
Virtual programs will take place January 15-22, with most events on January 18.
Read the article here on the Emory News Center for a complete listing of events. To learn more about Goizueta's commitment to Diversity, Equity, & Inclusion, please visit here.