We asked alumni to share sweet stories of meet and greets, instant connections, and lasting love.
It's not often you meet the love of your life wearing hard hats, safety glasses, steel-toed boots, and fireproof jumpsuits. But for Colleen Pritchett 02MBA and Len Pritchett 08EMBA, the two met while working their first professional jobs after undergrad as chemical engineers at a large manufacturing site of the DuPont Company.
Although they worked together, Colleen and Len didn't truly connect until a few months later during a five-day camping trip in Texas. "Our mutual love of adventure, travel, and outdoors sparked an instant camaraderie," they say. "We backpacked through six European countries as friends." To this day, the best two weeks of their lives were spent backpacking through Europe.  
After five years, the two went on their first date in Atlanta while Colleen was finishing her MBA.
"From that first date," she says, "we both knew we wanted to share the rest of our lives together and got engaged that same year." Colleen and Len both say creating a solid friendship and foundation has been the key to keeping their family rock solid.
We highly recommend to anyone considering dating another student to wait until you've had a chance to become good friends and get to know each other first before going on a date, even if it takes years

Colleen Pritchett 02MBA and Len Pritchett 08EMBA
Their foundation helped them navigate challenging times such as when Len started his EMBA program two months before their first child was born. Living 800 miles away from Atlanta meant Len had to fly and study in Atlanta for a week at least 10 times over a 20-month period while continuing to work. Colleen encouraged Len knowing they could get through as a team.  "We're grateful to Emory, the wonderful friends we have made, the doors our education has opened, and the exciting challenges that have made us stronger."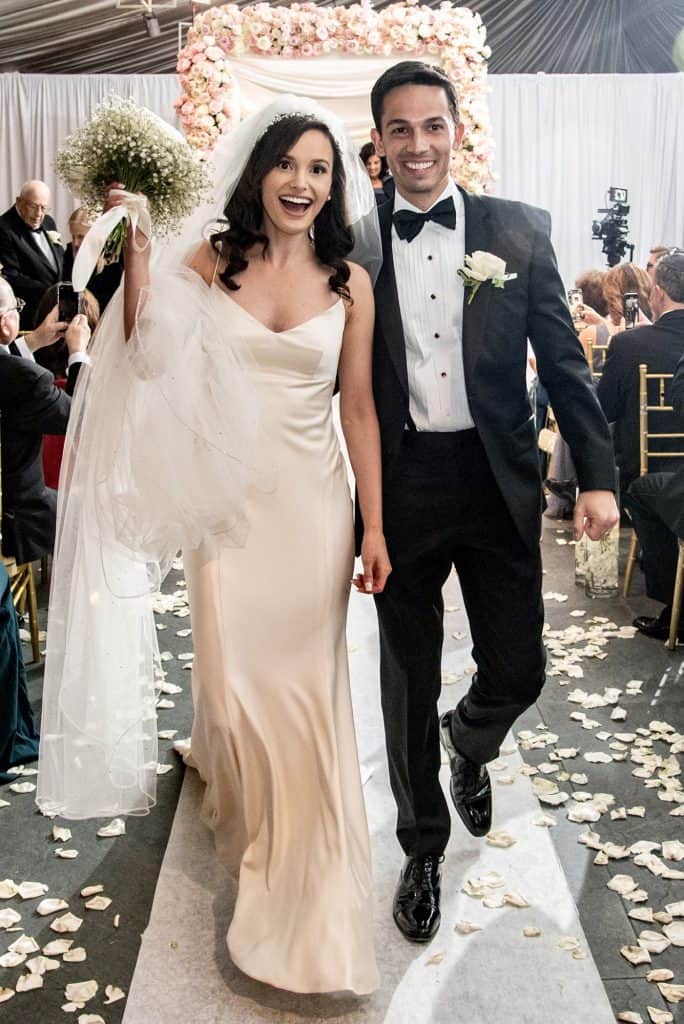 When Ali Weiner 16BBA got one question wrong on a pre-course problem set, she emailed the teaching assistants right away for help. Little did she know that she'd be meeting her future husband for a study session. Ali showed up and met Aaron Weiner 15BBA.
"For me, the attraction was immediate," Ali says. "Since I didn't know who Aaron was, I went to the study session in my gym clothes, without makeup, and when I saw Aaron walk towards me and introduce himself as the TA, I was kicking myself for not looking more put together."
What they both expected to be a 15-minute help session turned into two hours of a little financial accounting but a lot of laughs. Their first date was the following week.
"After our first meeting, I went back to my dorm room and told my roommate, 'I think I just met my husband,'" Ali remembers.
Ali checked all the boxes for Aaron but also brought a lot of balance to his life, such as introducing him to improv and theater. "I got to see so much more of the Emory experience through her." The two enjoyed being on campus together, walking to class, and seeing each other in the hallways throughout the day.
The secret to our strong relationship was supporting one another's interests and academic endeavors.

Ali Weiner 16BBA and Aaron Weiner 15BBA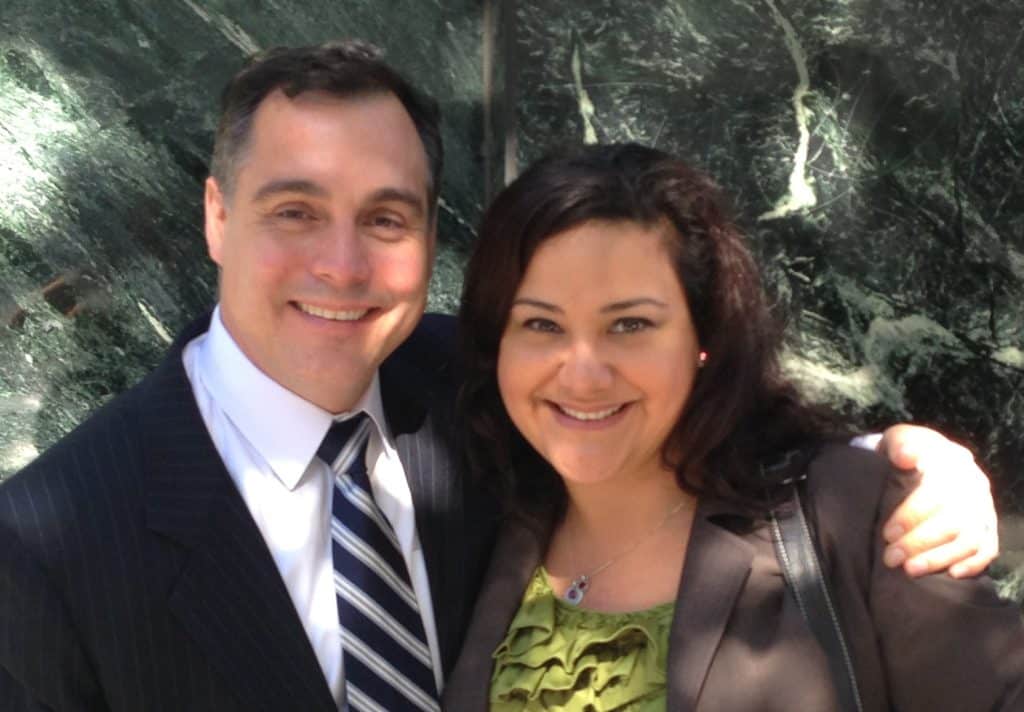 On paper, the chance of Claudia Gonzalez 09EvMBA and Ben Eugrin 08MBA meeting at Emory would have seemed bleak. Not only were the two enrolled in entirely different programs, but they both also had completely different concentrations: one in marketing and the other in decision science. However, fate had different plans.
Claudia and a friend happened to arrive early for a class on a Thursday evening and noticed some activity in the courtyard. Ben happened to be there partaking in what he calls, "teamwork activities," and mistakenly thought Claudia and her friend were Full-Time MBA classmates he had not met. He eagerly introduced himself.
"We both really liked each other immediately, and there was a lot in common," they say. "A lot of international exposure and love of travel, love of cooking and food and ties to Latin America."
The two enjoyed their time at Emory, and one of their favorite memories was dressing up with all of their classmates for the gala in Midtown. "By the end of the program, we both felt like members of each other's class," they say. As for others considering to date while in school, they say go for it.
You only have the opportunity to meet so many smart, interesting, and uniquely 'Goizueta' people once in your life. If Admissions has done a good job, there is higher probability of finding a good match with people who share your values in the program.

Claudia Gonzalez 09EvMBA and Ben Eugrin 08MBA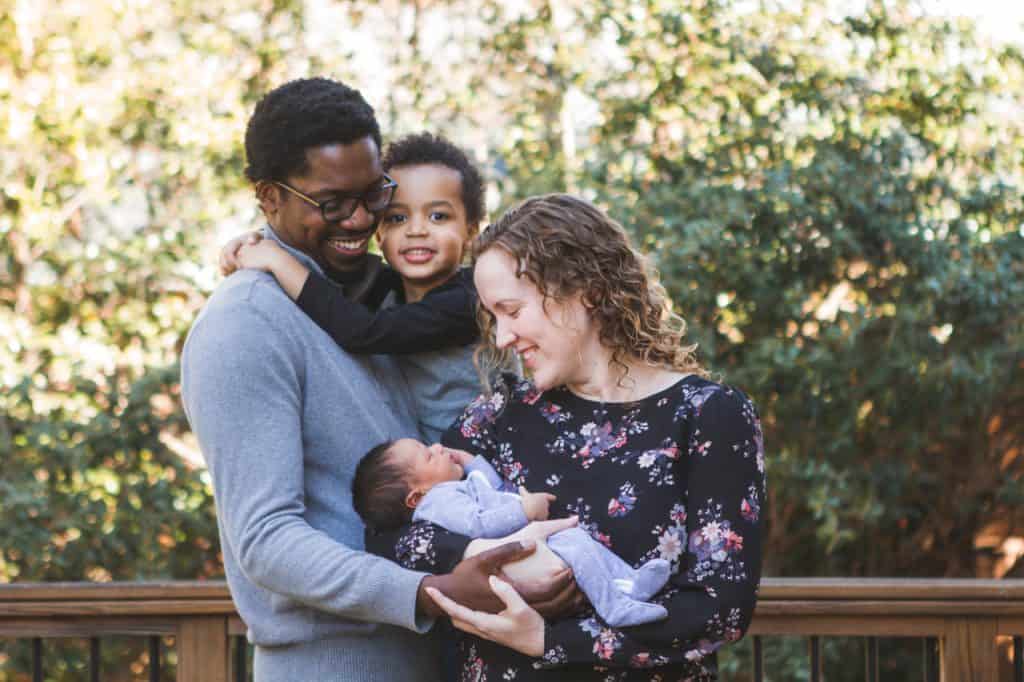 When a couple gets married, the wedding day is typically filled with joy, laughter, and an abundance of love. The happiness can spread quickly, resulting in other individuals meeting and sparking a new relationship. This happened to be the case for Julie Siwemuke 13MBA and Marcus Siwemuke 14MBA. Though both went to the same undergrad, it wasn't until a mutual friend's wedding at the end of college that they sat at the same table and hit it off.
While there was an immediate connection, life had different plans for the couple.
"Life was taking us in different directions," they say. "We became fast friends but lived our separate lives until we ended up living in the same city five or so years later. We began spending time together as friends, and it wasn't too long before we fell for each other."
School is a time during which you're making a significant investment in yourself, and there's some uncertainty and anxiety that can go along with that as you position yourself for your next career steps. Be patient and understanding with each other, and try to communicate as openly as possible.

Julie Siwemuke 13MBA and Marcus Siwemuke 14MBA
As for other couples thinking about starting a relationship during school, the Siwemukes say the crucial key is communication.
Do you have a favorite Goizueta connection story to share with us? Please complete a class note, update your information, and learn about ways to stay connected with your 23,000-strong Goizueta network.