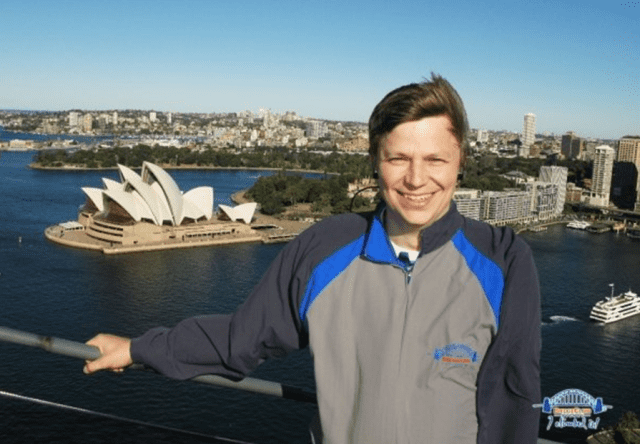 Goizueta's MBA program was a turning point for Jason Wild 99MBA, launching an exciting career that has taken him all over the world. Since completing his MBA, Wild has served in leadership roles over the past two decades with IBM, Salesforce, and now with Microsoft as vice president of growth strategies, advising CEOs on leadership, growth, and digital transformation. In all, he has visited nearly 40 countries and consulted with major brands and organizations such as NATO and Disney on their growth and transformation efforts.
"As an MBA student, I knew I wanted to focus on business and global nature," said Jason, "but I was a bit naïve at the time." Being a teacher's assistant to Jeffrey Rosensweig, Director of The Robson Program for Business, Public Policy, and Government, he says, helped him enormously in terms of gaining both knowledge and growing his network.
The two stayed in contact over the years, and Rosensweig asked Wild to participate in a panel discussion during the official launch of The Roberto C. Goizueta Center for Entrepreneurship and Innovation last year, during which Wild shared highlights of career lessons learned.
"Trillions have been spent on digital transformation but there are very few real success stories," he said. "I've dedicated my career to understanding what it takes to truly transform a business, and it's not just about technology." During the panel discussion, Wild shared that business schools today often don't properly help students activate more of their right brain since people make decisions based on emotion and not reason.
Sharing Lessons Learned as an Entrepreneur-in-Residence
This year, Wild will share more of his career wisdom as one of 10 official Entrepreneurs-in-Residence (EiR) housed in The Roberto C. Goizueta Center for Entrepreneurship & Innovation. Now celebrating its one-year anniversary, the Center is designed to foster entrepreneurship and innovation by offering vital support in three areas: entrepreneurship, early-stage investing, and innovation.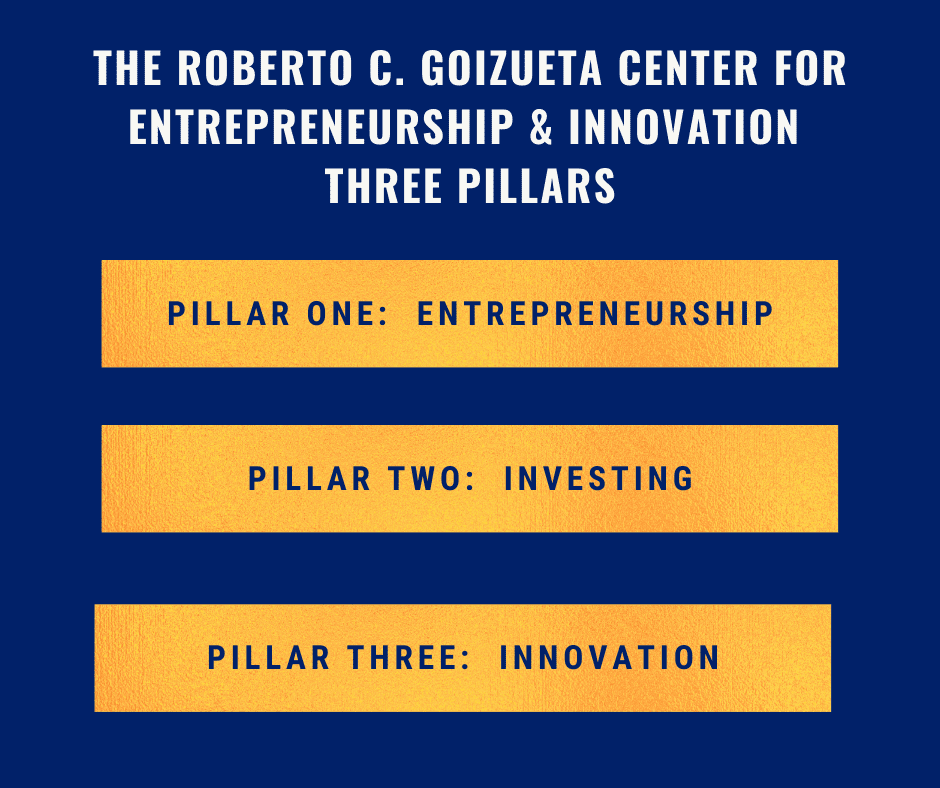 Each EiR agrees to a minimum of one commitment per semester, and their involvement can include coaching and mentoring individual students, speaking to clubs and classes, judging class pitches and competitions, connecting students to resources within their own ecosystem, and working with students on projects and capstones.
"Emory gave me a personal scholarship, and I learned a ton in my career," Wild says. "I've been really blessed with having some of the coolest jobs in the industry, so I owe it to give back to Goizueta and its students."
Wild also is collaborating on a book this year with Linda Hall, chair of Harvard Business School's Leadership Initiative, on lessons we can learn from leaders and innovators around the world who successfully innovate in different situations time after time. He hopes the book, which is scheduled for release sometime this year, will help others become more effective leaders and managers.
Capitalizing on Atlanta's Network Diversity
The location of The Roberto C. Goizueta Center for Entrepreneurship & Innovation in Atlanta will benefit MBA students by being able to draw upon a thriving business network, Wild says.
"Most cities are associated with a particular industry. Atlanta is unique in that includes a number of industry titans and is eclectic." Atlanta is home to some 16 Fortune 500 Headquarters and has seen a rise in the number of successful startups, including Mailchimp, Calendly, and Airwatch, to name a few. In addition, the launch of the Atlanta Tech Village in 2012 in Buckhead has also provided a launching pad for budding entrepreneurs.
"The Center can provide students with an opportunity to tap into that eclectic network and bring together various leaders and be a platform to show the world how to be great at solving problems," he says.
There is a clear opportunity for Atlanta with the Center to be a platform for co-creation in the region between the diverse industry leaders that call Atlanta home and the startups who want to grow and transform them.

Jason Wild 99MBA

Advice for Aspiring Entrepreneurs
What does it take to become a successful entrepreneur in today's rapidly changing business climate? Wild offers three key pieces of advice:
Have a fundamental understanding of technology as it's so vital to how we conduct business today.
Have a solid ethical foundation.
Have a core competency regarding the health and well-being for employees. This is necessary to attract and retain talent today.
Are you an entrepreneur, innovator, or early-stage investor? Learn more about the powerful impact of The Roberto C. Goizueta Center for Entrepreneurship & Innovation.