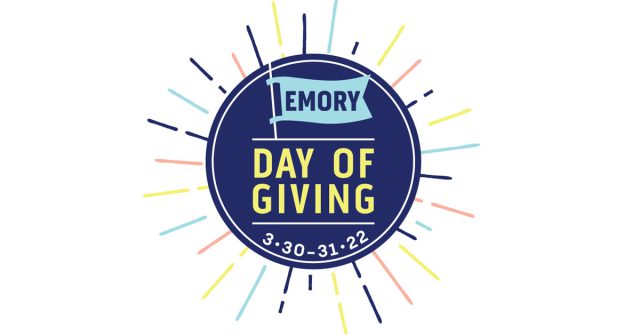 On Wednesday, March 30, our community will come together to take part in Emory Day of Giving with activities planned on campus and online all day long. Mark your calendars for the 36-hour long giving event taking place from 6:00 a.m. March 30 to 6:00 p.m. March 31.
So, you might be wondering, how will your gift prepare principled leaders to have a positive impact on business and society?
Alongside you, we will continue our focus on equipping students for a data-driven world, pushing the boundaries of entrepreneurship and innovation. Through transformational scholarships, we continue to attract the best and brightest individuals to our school and are committed to building a community full of diverse ideas, perspectives, and lived experiences. Because of your support, we are confident that the Goizueta community will reimagine and redefine a different, better way of doing business that, not only helps businesses thrive, but also provides solutions to some of the world's greatest challenges.
For next week's 2022 Day of Giving, here are a few of Goizueta's key focus areas that your gift will impact:
Accept the Challenge and Join Us
The Goizueta community knows how to celebrate a special occasion like Emory Day of Giving. Plan to join us on campus Wednesday, March 30 for these key events:
Goizueta Faculty and Staff Appreciation Breakfast. Goizueta room W325, 8:00 a.m. to 9:30 p.m. Drop in and say hello!
Advancement and Alumni Engagement Headquarters: Goizueta room W339, 8:00 a.m. to 4:00 p.m. Stop by, connect, and meet the team.
Wonderful Wednesday and Dooley's Week Activities: Asbury Circle, noon to 3:30 p.m. Check out the 360 photobooth, swag, food trucks, and more.
BBA Class Gift Table: Jenkins Courtyard, noon to 1:00 p.m. Every class gift donor will receive a blue 2022 commemorative tassel.
KEGS in the Courtyard: Jenkins Courtyard and Patterson Green, 4:30 p.m. Hosted by Goizueta's advancement and alumni engagement team and celebrating the MBA class gift campaign launch, KEGS will feature a visit from Charles H. Kellstadt Chaired Professor of Marketing Jag Sheth and Senior Vice President of Advancement and Alumni Engagement Josh Newton.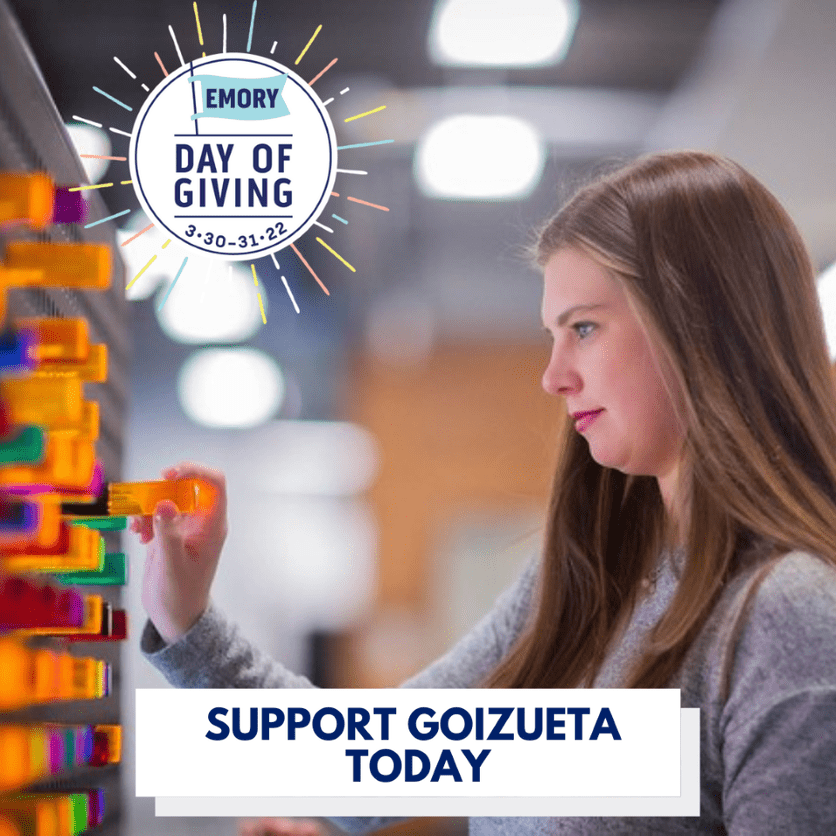 With an emphasis university-wide on student flourishing, faculty eminence, and research excellence, 2O36 inspires investment in people for the benefit of people, bringing the Emory community together to build on our mission to serve humanity through knowledge.
Mark your calendars to take part in this transformative day of giving. The countdown begins now!
Help us spread the word about #Emory2036 and #EmoryDayofGiving.
Give today!