Visionary leader. Renowned scholar and researcher. Celebrated teacher and mentor.
Gareth James believes in the central role that business plays in society and the impact that Goizueta has in preparing the thinkers and innovators of tomorrow. But what makes him tick?
EmoryBusiness.com got up close and personal with the new Dean of Emory University's Goizueta Business School to talk leadership, guilty pleasures, and of course, cricket.
A Kiwi and a Scholar—Meet Your Dean
Emory Business: You describe yourself as creative, mirthful, and optimistic. Why is humor an important part of your leadership style?
Gareth James: I learned early on that it doesn't matter what you say if no one is listening. Every leader has to develop their own approach to achieve this goal. In my case, I have found humor, alongside a positive and optimistic personality, to be a great asset. Of course, gaining people's attention only helps if you have a strong message to provide.
EB: You are a Kiwi in America. You grew up in New Zealand and have spent the last several decades in California, earning your PhD from Stanford University, and most recently serving as interim dean at USC Marshall School of Business. Have you found any notable differences between our countries' cultures?
GJ: The major difference relates to big country versus small country dynamics. When I arrived in the states, I was amazed by people's confidence. There just seemed to be a belief that whatever they turned their hand to, they would succeed at. That level of confidence has a tendency to create its own success, and it is one of the aspects of U.S. culture I have found most impressive. Coming from a small country like New Zealand, people tend to have a slightly more pragmatic view on what is possible. Neither approach is right or wrong. Indeed, I have now spent half my life in both countries, and I work hard to combine the best of both mindsets to any given problem.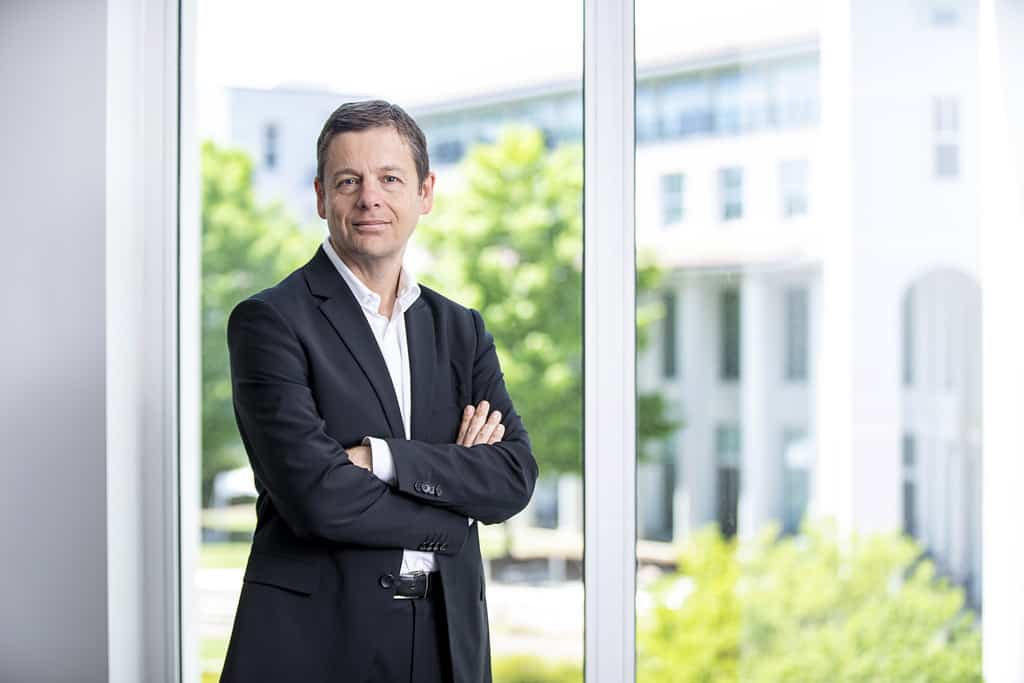 EB: In reflecting on Goizueta's students, faculty, staff, and alumni, you've described our tight-knit community as "incredibly strong, truly cutting-edge, and passionate." What are you most looking forward to about joining Goizueta?
GJ: The people! Over the last few months, I have met hundreds of faculty members, staff, students, and alumni. But that only adds to my desire to meet as many members of the community as possible.
EB: What most excites you about living in Atlanta?
GJ: Many things. Perhaps one of the more surprising ones might be the rain. Coming from New Zealand, I am used to a much wetter and greener environment than Southern California provides. I have really enjoyed the greenery in Atlanta.
EB: Family is an important part of your life. Tell us a little about your loved ones.
GJ: My wife, Catherine, is a professor and biostatistician at UCLA. We met at graduate school. Her father was a professor at UC Santa Barbara. Obviously, a tough place for her to grow up. My oldest son, Michael, is a rising junior in college. He loves STEM (all of them!) and also plays club tennis and squash. This summer he is working in one of his professor's research labs. My youngest son, Daniel, is a rising senior in high school. He loves coding and robotics. He is doing an internship in the Emory Computer Science department this summer.
EB: What's on your bucket list?
GJ: Well, I always wanted to win Wimbledon, but I fear my opportunity may have passed. On the other hand, it would also be really cool to watch a final live.
EB: You've expressed a love for cricket and hope to introduce the Goizueta community to the sport. Are you any good? What position do you play?
GJ: Hmm, cricket may just be a step too far for the U.S. On the other hand, coming from New Zealand, I'm a massive rugby fan. That is a sport that is more accessible for Americans. The Rugby World Cup is the third most-watched sporting event in the world (behind the Olympics and the Soccer World Cup), and it is on next year. I will try to set up viewing parties!
And the Fun Fast Five
EB: Cat or dog?
GJ: Cat. Schrödinger's, to be specific.
EB: Guilty pleasure?
GJ: Statistics.
EB: Morning person or night owl?
GJ: Morning person. But that is in California. Perhaps I will be a night owl in Georgia.
EB: Most memorable celebrity encounter?
GJ: Chelsea Clinton when we were both students at Stanford. After that I moved to L.A., so there weren't many opportunities for celebrity encounters!
EB: Favorite book you read recently?
GJ: Sapiens: A Brief History of Humankind by Yuval Noah Harari. It provides an amazing insight into the evolution of humans. Left me thinking about mankind in an entirely different light.
Dean Gareth James will join Goizueta Business School on July 1, 2022.