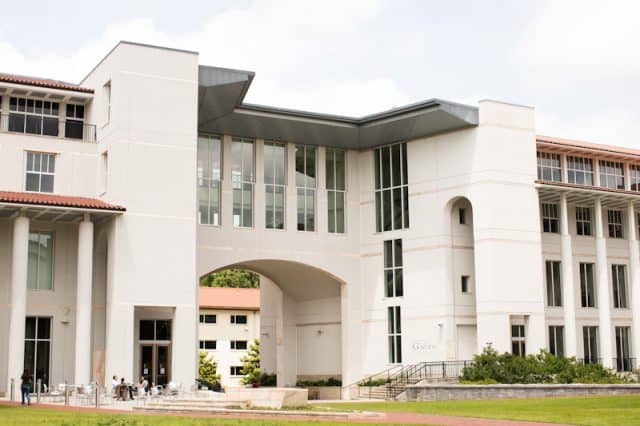 98 percent employment rate and $30,000 increase in median salary for Emory's Two-Year MBA Class of 2022.
The job market for Emory MBA graduates remains hot. After Emory's Two-Year MBA Class of 2021 had an unprecedented job acceptance rate of 99 percent within three months of graduation, Emory's Class of 2022 saw an impressive 98 percent job acceptance rate three months post-graduation.
Equally impressive is the large jump in median base salary and median base salary plus signing bonus for the recent graduating class. Both saw roughly $30,000 jumps to $165,000 and $193,000, respectively.
Goizueta's One-Year MBA graduates from the Class of 2022 also saw a large increase in median salary to $162,500 up from $135,000 for the Class of 2021. 94 percent of graduates accepted offers within three months of graduation.
Consulting Continues to Attract Graduates
Consulting continues to attract Emory graduates with 57 percent of the Two-Year MBA Class of 2022 (and 63 percent of One-Year MBA) accepting jobs within that field at top consulting firms including Bain, Boston Consulting Group (BCG), Deloitte, EY, and McKinsey & Company. Finance (18 percent), general management (12 percent), and marketing (11 percent), round out the top job functions for recent graduates.
Outside of consulting companies (37 percent), financial services (23 percent) and technology firms (20 percent) attracted the most graduates from the Class of 2022. The number of graduates pursuing careers in the healthcare industry also jumped from 2 percent in 2021 to 8 percent in 2022.
One current Goizueta Two-Year MBA student noted, "Goizueta is always underestimated when it comes to placement, especially in consulting and tech. We compete with the best of them!"
The annual employment report bears this out year over year: Goizueta is consistently among the top 10 Full-time MBA programs in the U.S. for employment.
The top tech companies hiring Goizueta students for internships and full-time employment include Amazon, Adobe, Microsoft, IBM, and Google. Financial services firms include American Express, Bank of America, Edward Jones, Fiserv, Goldman Sachs, Morgan Stanley, and Vanguard. Graduates also continue to find success with Fortune 500s, such as The Coca-Cola Company, UPS, The Home Depot, and Procter & Gamble.
The Allure of Atlanta
Most Goizueta graduates continue to choose the South (66 percent) over other regions for employment, but those numbers can be deceiving. Goizueta graduate have location options when accepting job offers. 75 percent of Fortune 1000 firms have a presence in Atlanta, in addition to other U.S. cities, but Atlanta's low cost of living and temperate weather get many graduates to stay in the area.
Download Emory's Full-time MBA Class of 2022 Employment report.