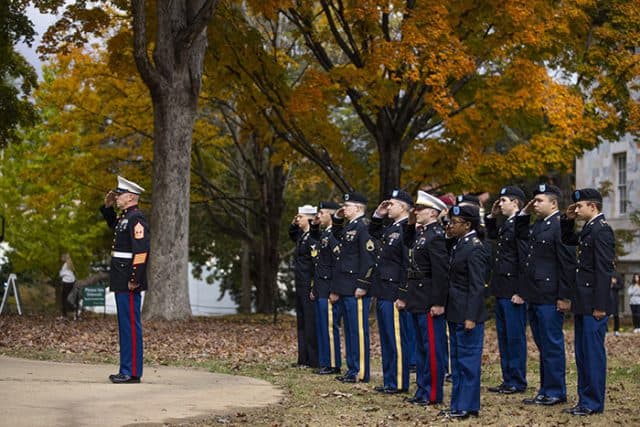 Each year since it was officially declared in 1996, November marks National Veterans and Military Families Month, a time to pause and reflect on the sacrifices and loyal service of those in the military. At Goizueta Business School, we honor our veterans for their service and welcome them into our community.
Throughout this month, Emory Business will highlight veterans from each branch of the military and share insight into the life experiences that brought them to Goizueta.
Camaraderie Builds at Goizueta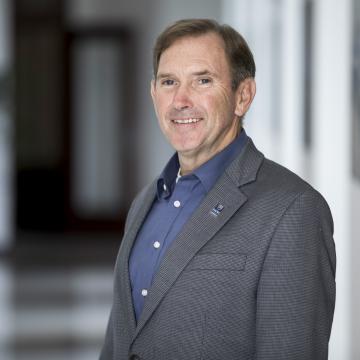 Lieutenant General, U.S. Army (Ret) Ken Keen, is Goizueta's senior lecturer of Organization & Management and associate dean for leadership. "Our veterans support one another as they transition from the service and during their MBA experience," he says, noting the camaraderie they share. "It is not just the classroom experience, but what they do to help one another and integrate with their classmates and community."
Matthew Ball 23MBA served as squad leader for the 75th Ranger regiment with six combat deployments across Afghanistan, Iraq, and Syria. At Goizueta, he leads the Goizueta Veterans Club for 2022-2023, which has 18 full-time MBA students and 21 Executive MBA and Evening MBA students for a total of 39 active members.
After transitioning from the military, many of us, if not all, lose part of the camaraderie and sense of belonging that is an inherent part of serving in the military.

Matthew Ball 23MBA
"Becoming president of the Goizueta Veterans Club has filled me with a new sense of purpose to be able to put on events for the members of our club that allow them to feel like they are a part of a team again," Ball says.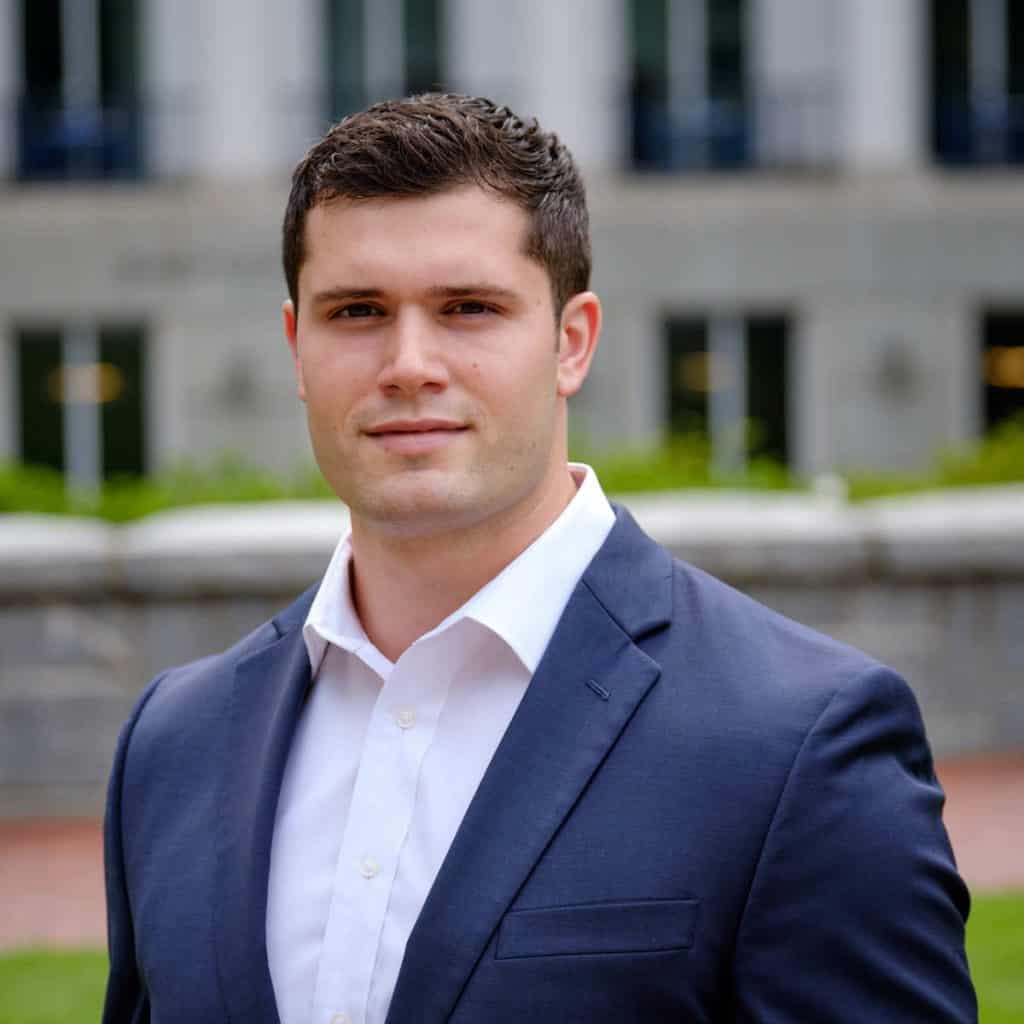 The club meets informally several times a month. "PT with the Troops" helps veterans stay in shape and engage in team sports. "Rendezbrews" are get-togethers at local bars or breweries. "What these events have turned into is a special time on our calendars where we can share stories of our time in the service or where the second-year students can offer advice and guidance to first-year students who may still be navigating military transition or the job-recruiting process."
Ball will lead this year's time-honored Veterans Day ceremony on November 11 at 11 a.m. on the Emory quad. The program will include remarks from Emory University Provost and Executive Vice President for Academic Affairs Ravi Bellamkonda and Matt Wain, Emory University Hospital chief executive officer and retired United States Army helicopter pilot.
During the Veterans Day ceremony, Ball notes "the school will take time to pay tribute to not only the veterans but the school which has done so much for its veteran student body." Student veterans will attend the ceremony in dress uniforms, and the community is invited to attend.
Emory Resources for Veterans
The Goizueta Business School Veterans Association is committed to advancing the careers of military veterans and active-duty service members through one of the top MBA programs in the country. The association leverages its extensive network to mentor student-veterans to overcome the unique challenges that military veterans face as they transition into the civilian workforce.
Goizueta also offers many types of assistance to veterans who will be financing their education.
Yellow Ribbon Program
Goizueta Business School is proud to have been a Yellow Ribbon partner school since 2009. The Yellow Ribbon Program is a provision of the Post 9/11 Veterans Educational Assistance Act of 2008 (aka Chapter 33), and students must first be eligible for the Post 9/11 GI Bill. Please contact the U.S. Department of Veterans Affairs (VA) to see if you are eligible and to request a Certificate of Eligibility (COE). According to the VA, you must use your full GI Bill funding before Yellow Ribbon funding is used. Goizueta Business School provides up to 50 Yellow Ribbon awards per year for $22,250 annually, which is matched by the Veterans Administration. Candidates eligible for Yellow Ribbon funding will also be considered for merit-based scholarships.
Goizueta Business School Military Fellowships
The Goizueta Business School Military Fellowship recognizes one or more current Goizueta MBA students with a fellowship and financial stipend up to $10,000 for each student to serve in a formal role to support the Goizueta Business School in its military recruiting efforts for all graduate level programs (MBA, MS Business Analytics, Master of Analytical Finance).
Goizueta Military Scholarship
The Goizueta Military Scholarship provides funding support to active-duty military or veterans enrolled in any Goizueta degree program. The funding amount and number of scholarships awarded varies each year.
Military Consortium
To demonstrate our support of military applicants, Goizueta is associated with the Military Consortium, an organization under the umbrella of The Graduate Management Admission Council (GMAC). Through this association, we offer the following benefits for applicants with military experience:
Waived application fee for military persons who have been on active duty within three years of applying.
A one-year deferment if an admitted military student's plans are delayed by their service branch.
Applications from deployed military personnel are accepted after our standard application deadlines.
Each of our five MBA programs offers a competitive advantage for students from all U.S. military branches. Learn more about the different funding options for our current military and veteran applicants.

In addition to these Goizueta-specific resources, Emory offers veterans additional resources in healthcare and law.
To heal the sometimes invisible wounds of military service including post-traumatic stress disorder (PTSD), the Emory Healthcare Veterans Program provides expert, collaborative care for post-9/11 veterans and service members dealing with a variety of mental health concerns. These include PTSD, traumatic brain injury, military sexual trauma, depression, and anxiety. Treatment options include traditional outpatient and intensive outpatient programs that integrate care in multiple areas including psychiatry, neurology, sleep, rehabilitative medicine, wellness, and family support.
The Emory Law Volunteer Clinic for Veterans provides pro bono legal services for veterans, assisting them and their families with legal issues, including disability claims before the Veterans Administration and subsequent appellate proceedings, estate work, and discharge upgrades before the Department of Defense.
Learn more about veteran-focused programming at Goizueta, including On-Ramp, professional development, and Veteran Connections.