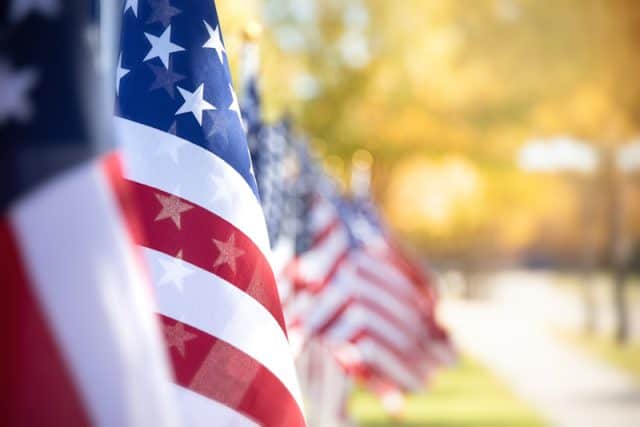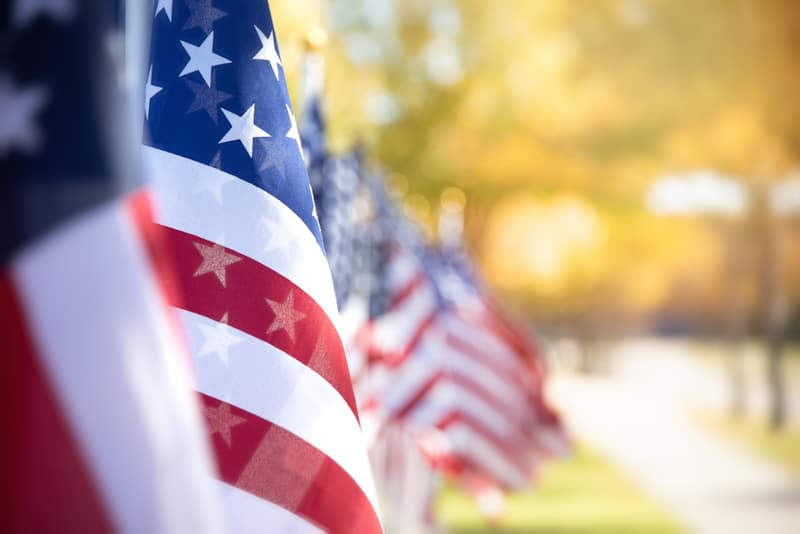 In honor of Goizueta's long standing commitment to supporting active-duty military personnel and veterans from each of the United States' Armed Forces, Goizueta awards student scholarships and fellowships to create opportunities for a successful transition to civilian life.
Ken Keen, Lieutenant General, Retired, U.S. Army and Goizueta associate dean for leadership development and senior lecturer of Organization & Management, also serves as Goizueta's military advisor.
One of the most important aspects and strengths of the Goizueta military and veteran community is how they support one another through their transition, MBA journey, and pursuit of their goals. We seek to make it personal and help every veteran as they apply their skills and leadership experiences gained through military service toward seeking careers in the business world.

Ken Keen
The Goizueta Military Scholarship Fund Presents Scholarships and Fellowships to Veterans
Created in 2020 by Jill Ruja Zames 88BBA and Matt Zames, the Goizueta Military Scholarship Fund and the Goizueta Military Fellowship further solidify the Zames' continued commitment to providing support to our nation's veterans and active-duty service members.
Military veterans and active-duty service men and women have protected and served to uphold our nation's core values. Growing the Goizueta Military Scholarship Fund to offer these scholarships and fellowships for future generations will ensure that our veteran and military students are given every opportunity to take advantage of the full range of benefits Goizueta has to offer.

Jill Ruja Zames 88BBA
In these past two years, scholarship awards were presented to six recipients: Lynn Sladek 23EMBA, Joshua Jacobs 23EMBA, Matthew Ball 23MBA, Mike Carriere 23MBA, Mark Coles 24EvMBA, and Nate Casement 22MBA. This scholarship provides funding support to active-duty military or veterans enrolled in any Goizueta degree program. The funding amount and number of scholarships awarded varies each year based on donations.
A United States Military Academy graduate, Sladek served for nearly 11 years as a U.S. Army officer. Her service included combat deployment as a nurse.
As a 20-year veteran of the U.S. Army, Jacobs retired in 2022. During his military career, he engaged in 16 combat deployments with more than five years of combat service with the U.S. Army 75th Ranger Regiment.
Ball served as squad leader for the U.S. Army's 75th Ranger Regiment with six combat deployments across Afghanistan, Iraq, and Syria. At Goizueta, he leads the Goizueta Veterans Club for 2022-2023, which has 18 full-time MBA students and 21 Executive MBA and Evening MBA students for a total of nearly 40 active members.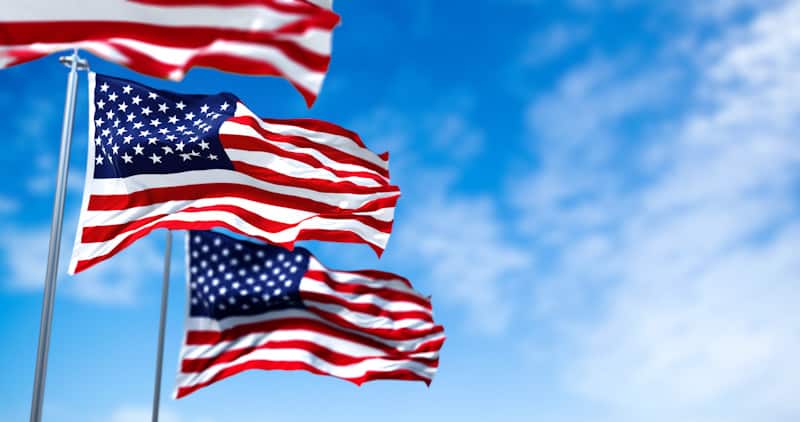 Serving more than 7 years as a U.S. Army Ranger, Carriere served with the 75th Ranger Regiment. He is a fellow at The Honor Foundation.
Coles is an active-duty U.S. Army Reservist who serves with the 412th Civil Affairs Battalion (Airborne).
U.S. Army ROTC graduate Casement served as a U.S. Army officer with combat deployment.
To further expand veteran and active-duty military student support within Goizueta and to increase the breadth of our community initiatives, the Goizueta Business School Military Fellowship recognizes current Goizueta MBA students. Fellows will formally support Goizueta in its military recruiting efforts to all graduate-level programs. Named for this year are Matthew Ball 23MBA and Brandon Cook 23EMBA.
"Earning this fellowship has been absolutely amazing for me," says Ball.
Goizueta does a great job of making the veterans feel valued. To me it is even more impactful that donors want to take part in assisting the educational growth and career advancement of our student vets.

Matthew Ball 23MBA
Ball and Cook will represent the Goizueta active duty and veteran students within the Emory University community and with the larger military community nationally. They will work closely with Keen and the Associate Dean of Graduate Admissions Melissa Rapp to recruit prospective military students from all services of the active military, Reserves, National Guard, Veterans, and the U.S. Coast Guard.
The John Robson Business and Public Service Award Given to U.S. Marine Veteran
The John Robson Business and Public Service Award is named for the late John E. Robson. The recipient of this generous award may play a leadership role in the Goizueta Veterans Association, including recruiting veterans to our student ranks.
This year's recipient of the John Robson Business and Public Service Award is Patrick Forrestal 24MBA, a five-year veteran of the U.S. Marine Corps.
John E. Robson was one of those rare leaders who excelled at very high levels in business, in public service, and in academia. He was the dean who helped put Goizueta Business School on the global map, recruiting many staff and faculty leaders who are still contributing. Mr. Robson served in two Administrations, including the crucial role of George H. W. Bush's Deputy Secretary of the U.S. Treasury. John Robson was known for his intelligence, absolute integrity, and commitment to service. He believed most strongly in capitalism, democracy, and defending those with the world's finest military.
"The John Robson Fellowship is significant because along with the financial award it highlights a veteran who is a potential global leader," says Jeff Rosensweig, associate professor of finance and director of The Robson Program for Business, Public Policy, and Government.
Here at Goizueta the faculty and entire student body looks to veterans and active-duty students as leaders and are eager to work with them on a meaningful transition to civilian life.

Jeff Rosensweig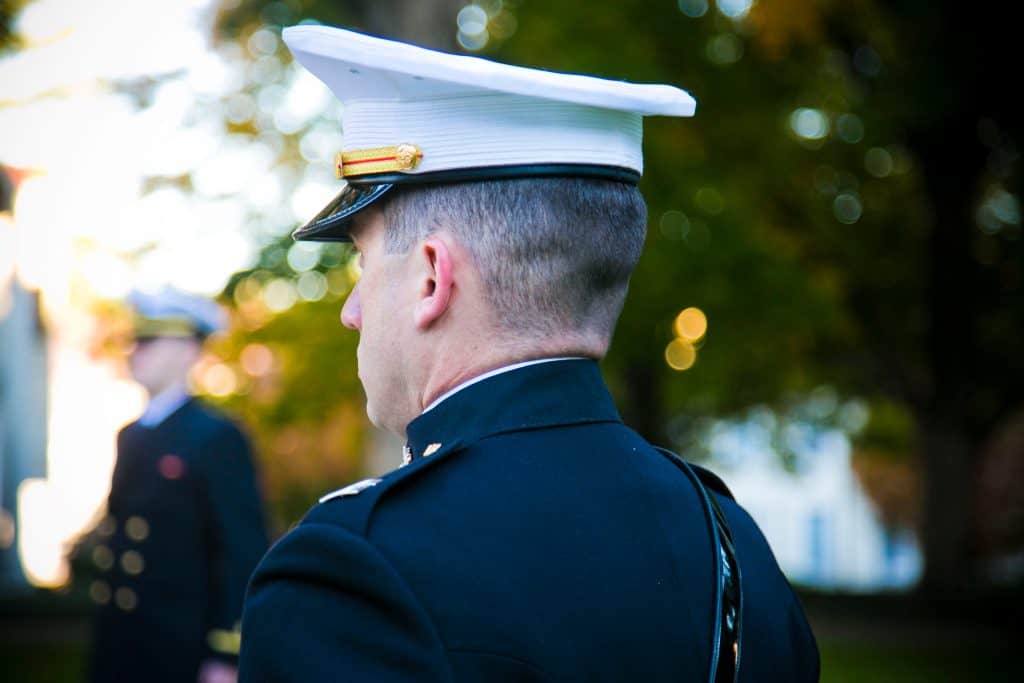 For more information about Goizueta's veteran and active-duty service member support, please visit the Goizueta Veterans Association.
The GI Bill provides financial assistance to veterans to cover a portion of their educational expense. Learn more about how you can make a difference in the successful transition of military veterans to civilian life by supporting Goizueta scholarships, fellowships, and awards like these.
Learn more about the John E. Robson Business, Public Policy, and Government Program.