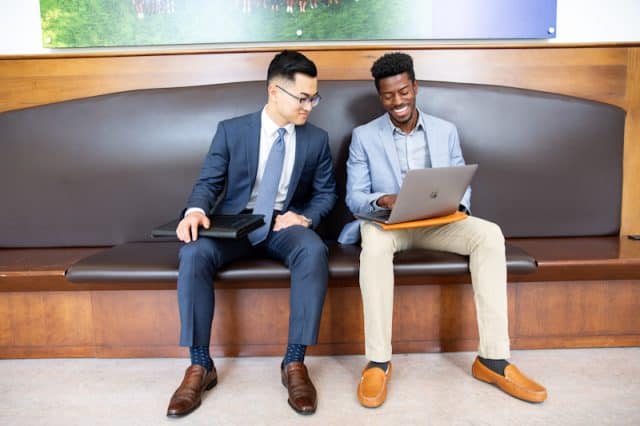 Roberto C. Goizueta, the namesake for Emory University's Goizueta Business School, once said, "Business schools today cannot just reflect business the way it is. They must teach business the way it will be."
To meet the varying needs of ambitious professionals, Goizueta Business School announced today a new fully online format of its Evening MBA program. Ranked 11th in the nation and 1st in Georgia by U.S. News & World Report, Goizueta's Evening Online MBA is the highest-ranked part-time MBA program to offer a fully online option with no required in-person residencies.
"As with other sectors, higher education is undergoing significant change from new technologies and changing expectations of professionals," says Corey Dortch, associate dean of the Evening MBA program.
After finding success with an Online Executive MBA and hearing from current and prospective students the interest in more online course offerings, we are thrilled to be able to offer working professionals even more access, flexibility, and convenience with our new part-time online MBA.

Corey Dortch
An Innovative, Adaptable Format for Evening MBA Students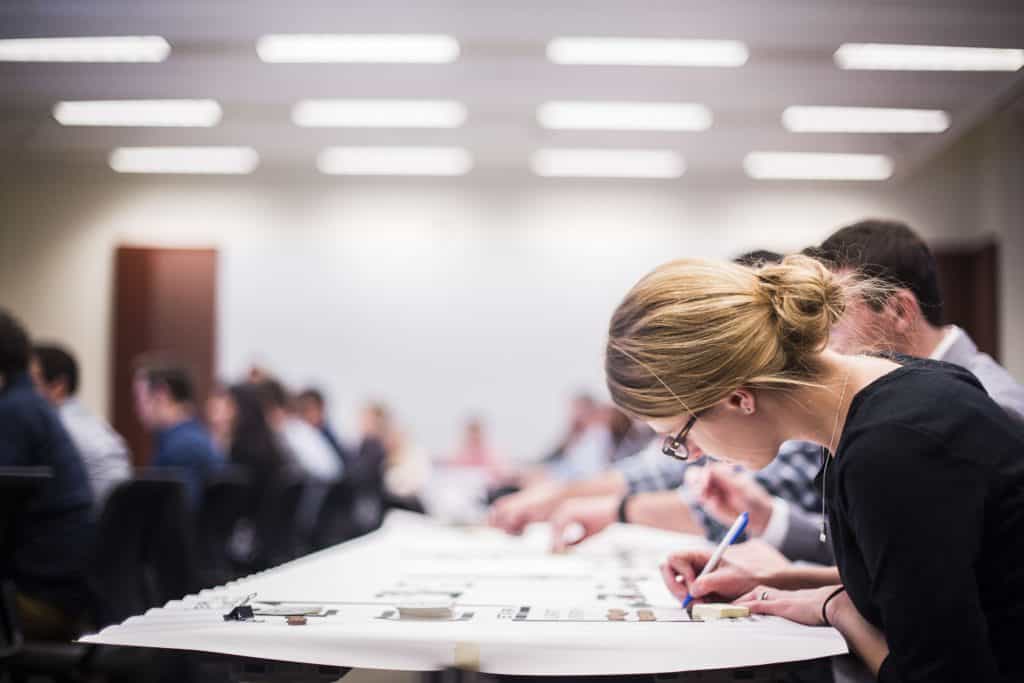 Current Emory Evening MBA students already have the option to take core courses in online or on-campus formats. The new online MBA format for the Evening MBA enables students to complete their entire MBA experience fully online. However, students do not have to commit to the on-campus or online format for the entirety of their Emory experience. Emory Evening MBA students will be given the choice of on-campus and online delivery options on a course-by-course basis.
Online Evening MBA students will take classes exclusively through The Roberto C. Goizueta Global Classrooms, elevating the classroom experience, extending global reach, and eliminating the limitations of geography. Real-time polls, breakout-room options, whiteboard technology, and engagement analytics enable faculty to be highly responsive and flexible with students. The Global Classrooms offer a truly immersive, dynamic experience from anywhere in the world.
While students typically complete the Evening MBA in 32 months, the program offers flexibility for students to speed up or slow down to adjust to professional and personal demands. The Evening MBA can be completed in as few as 24 months or as long as six years.
From Theory to Practice: Responding to Industry Demand
This innovative, adaptable format is a welcome trend among ambitious, working professionals, particularly as businesses demand leaders be prepared for the rapidly-evolving future of work.
Goizueta Evening MBA graduates often see return on their investment before completing the program. For the class of 2021, 65 percent reported a change in job level, 46 percent a change in job function, and 47 percent a change in company by the time of graduation. Additionally, Goizueta graduates report an average 137 percent increase in salary six to eight years post-MBA.
The Evening MBA program is a unique opportunity for professionals to very quickly put the concepts and theories learned in the classroom into practice in their professional setting.

Melissa Rapp, associate dean of graduate admissions
She continues, "Not only does this experience cement what they are learning, but it also adds real-time value to their organizations. As students progress through Goizueta's Evening MBA program, they can reap the benefits of their expanded knowledge and network and reinforce the tremendous value of their Goizueta MBA."
Unrivaled in Quality: The Evening MBA Delivers
Regardless of delivery format, Goizueta's Evening MBA students take the same courses taught by the same faculty and receive the same intensive leadership development and Career Management Center support. Through client-focused projects, hands-on leadership training, and immersive global exposure, students learn to lead in their industries and fields.
"Goizueta is consistently willing to pilot classes, services, and offerings that reflect the changing needs required to ready its students to achieve their goals in the future," says Chris Fehn 19EvMBA and principal consultant at Systems Evolution, Inc.
You have access and the chance to pursue opportunities and networks that can literally take you anywhere in the world.

Chris Fehn 19EvMBA
To learn more about the program and request information, please visit Part-Time Evening MBA | Emory University Goizueta Business School.