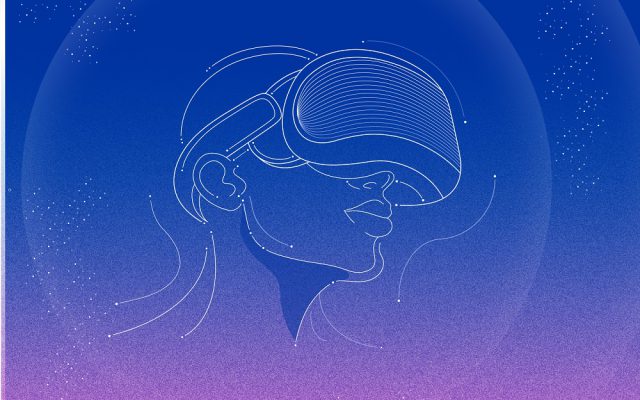 If 2020 was about adapting teaching methods and keeping pace with change, 2021 is about setting the pace and exploring the future of business education.
As the COVID-19 pandemic continues to change how we work and learn, organizations, including business schools, are not only having to adapt to survive but also are reevaluating their business models for a new reality.
In 2020, Goizueta faculty pivoted to online teaching and were quick to adopt new interactive tools and applications, including online case discussions, breakout room technologies, online polling, and many others, according to Anandhi Bharadwaj, vice dean for faculty and research. To strengthen the teaching transition, Goizueta established faculty forums, discussion boards, tips, and idea sharing.
"The ability to not only adapt but to innovate is critical," said Nicola Barrett, chief corporate learning officer at Goizueta Business School. "As with other sectors, higher education and executive development is undergoing significant change from new entrants, new technologies, and changing expectations of professionals and organizations."
"For Goizueta, the time is now to explore the benefits and possibilities of digital learning and what it means for the future of teaching," she said. Digital learning tools provide a perfect fit for busy working professionals as more individuals appreciate the flexibility of being more productive from the comfort of their home, she notes.
Denys Lu, Goizueta's chief technology officer, agrees and explains that digital learning enables everyone to take a more active role in the learning process. "The way students want to learn today is very different than 10 or 20 years ago when the most important person in the room was the teacher," he said. "Now, everyone contributes and learns from one another, including the teacher."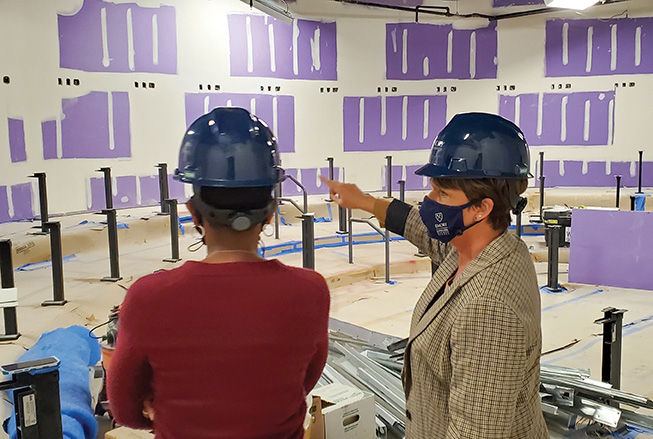 Setting the Pace for Change
If 2020 was about adapting teaching methods and keeping pace with change, 2021 is about setting the pace and exploring the future of business education. Even before the pandemic, Goizueta was looking ahead to future learning innovations. "The goal is not to use digital learning to replace all of our traditional classrooms but to reach a different audience AND provide a top-notch educational experience," said Jaclyn Conner, associate dean for Executive MBA. Conner has been spearheading the teaching innovation efforts.
With three next-generation global classrooms, hologram technology, and augmented and virtual reality projects being developed, Goizueta is poised to take digital learning to the next level by providing business professionals with a truly immersive, dynamic experience from anywhere in the world.
"Digital learning offers an opportunity to expand Goizueta's global reach and offer an amazing learning experience that other schools do not provide," according to Lu.
By eliminating the need for travel for many working professionals, the technology draws in a more expansive set of students both domestically and internationally with a greater diversity of thought, experience, and culture. "To really enhance the level of conversations and engagement in the classroom, you have to bring people in who are as different as possible," he said. "That's what digital learning enables. It breaks the barriers for people who can't afford to travel for a length of time."
Investing in a More Dynamic, Interactive Student Experience
Digital learning is another important way to further develop and hone business leaders that shape and drive organizations, according to Barrett.
"The future of work and the future of learning are so intertwined with technology that we must constantly challenge ourselves to imagine more effective ways for professionals to enhance and broaden their perspectives, learn new skills and tools, and adopt more successful behaviors," said Barrett.
Goizueta is leveraging a generous donation from The Goizueta Foundation to move forward on teaching innovations in three key areas: virtual classrooms, holograms, and virtual reality or gamification. This summer, Goizueta's Executive Education and EMBA students will be the first to experience The Roberto C. Goizueta Global Classrooms, which create online and hybrid learning opportunities that don't sacrifice one-to-one connection.
Goizueta has partnered with X20Media—a third-party vendor—to power the digital learning platform that drives each of the three Global Classrooms. With multiple camera angles and state-of-the-art audio, faculty and students will be able to see and hear each other through a wall of 20 to 40 high-definition monitors positioned with each student's video feed assigned to a monitor, all in a familiar format.
The Global Classroom technology involves a lot more than just connecting students on a Zoom-type call. Making this possible is new in-house talent hired to run a production or control room in which production members can communicate with professors in real time regarding questions and topics that arise in the online chat. This allows students to interact with each other and the instructor. Conner likens the production or control room to a sophisticated TV studio. "It's Zoom on steroids," she said. Goizueta's in-house instructional designers will work with faculty to help them prepare to fully leverage the world-class platform, and each session will be recorded for those who can't attend or want to review.
Perhaps the greatest advantage, notes Conner, is the system's learning analytics, which are the hardest to collect in a traditional learning environment. Faculty can conduct real-time polls to get the "temperature of the room" on any given topic. "The ability to use a digital platform to capture that data to provide to the instructor in real time is revolutionary," Conner said. "As you are teaching, managing a chat board is almost impossible. But having a system that is looking for commonalities and provides a report showing keywords mentioned a number of times by a significant number of students — that is a game-changer!"
In addition to real-time data analytics, the system also allows for greater flexibility and collaboration through break-out room options, white-board technology, and sharing of common assets to store files and presentations.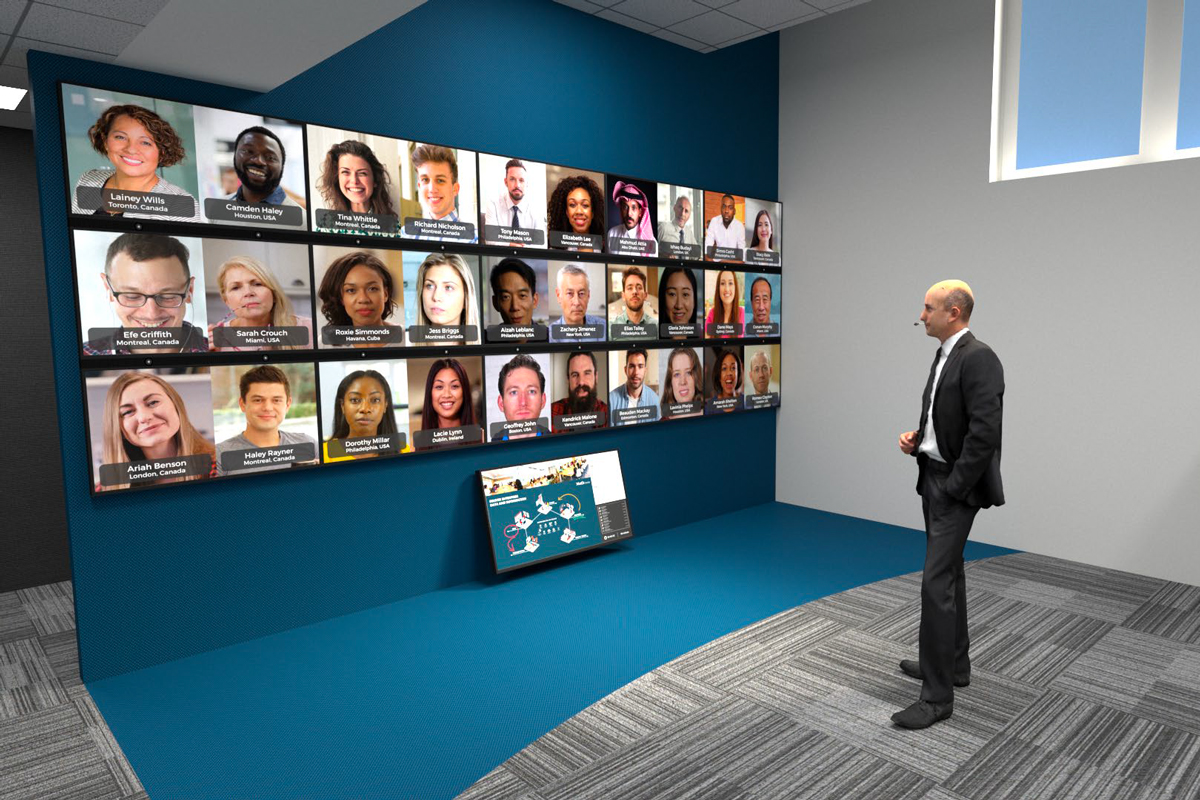 Expanding Reach with "Pop-up" Classrooms, Holograms, and VR
Goizueta encourages faculty and staff to explore new technology and innovative approaches to teaching by funding high-impact proposals from the Experimentation Zone. The Experimentation Zone has enabled faculty and staff the freedom to explore additional learning opportunities by proposing ideas to create virtual reality learning experiences.
Expected to be in use later this year, holograms will allow Goizueta to invite guest speakers from all over the world, appearing as if they are right in front of students. Holograms also would make "pop-up" classrooms possible in locations around the world. This method is far less expensive than sending a faculty member to far-away places like Shanghai or Rome for in-person instruction. In the long run, this technology is expected to increase flexibility for new programs and create unique opportunities for innovation.
Additionally, gamification or the use of game-like virtual reality (VR) simulations can pave the way for immersive learning experiences without incurring the costs of associated travel to off-campus locations or relying on external partners to create these learning experiences.
Faculty are excited to explore how VR and holograms can enhance the student learning experience, Conner said. Barrett has co-submitted and received approval for two proposals involving virtual reality, including one with Lieutenant General USA (Retired) Ken Keen, senior lecturer in Organization & Management and associate dean for leadership. They are developing a customized VR crisis leadership simulation that transports learners into "real-world" scenarios. The simulation is designed to be flexible with unexpected challenges inserted mid-simulation to test business decisions, leadership behaviors, change management, and communication strategies. The simulation allows for forward-looking learning when dealing with a crisis or challenge as opposed to case study review to see how a company handled a previous crisis.
"This simulation will make Goizueta unique," said Keen. "What will differentiate this innovative crisis simulation will be how it uses state of the art technology, like virtual reality and holograms, to put leaders in roles within an organization, where they must deal with both sudden and smoldering crisis events that represent current research and future challenges."
Barrett, along with Professor in the Practice of Organization and Management Michael Sacks, also proposed a VR negotiator simulation that has the potential to revolutionize how educators teach and research negotiations while providing a potential revenue stream through corporate education.
"Our goal with both the crisis leadership simulation and the VR negotiator is to provide our executive participants with highly relevant and engaging learning situations that can better assess and build competencies and provide practice opportunities, faster, more effectively, and with less variability than the current approaches most providers use," Barrett said. "By standardizing negotiation practice, we will be able to take biases out of the experience and better evaluate, for each learner and for each negotiation, based on multiple data points over the negotiation rather than on the outcome alone."
For Steve Walton, professor of Information Systems & Operations Management, having the opportunity to explore how this technology can be integrated into the educational experience makes it interesting and fun. "This creates an opportunity to think creatively about what digital learning really means."
Walton's proposal to create a virtual reality experience of the Delta TechOps facility has been approved for a prototype this year. Walton regularly takes his students to the Delta TechOps facility but the VR learning experience, developed in partnership between Goizueta and Delta, would enable every section of process and systems courses across every Goizueta program to have the learning experience. It will also allow Delta to experiment with augmented and virtual reality at TechOps to further its own business.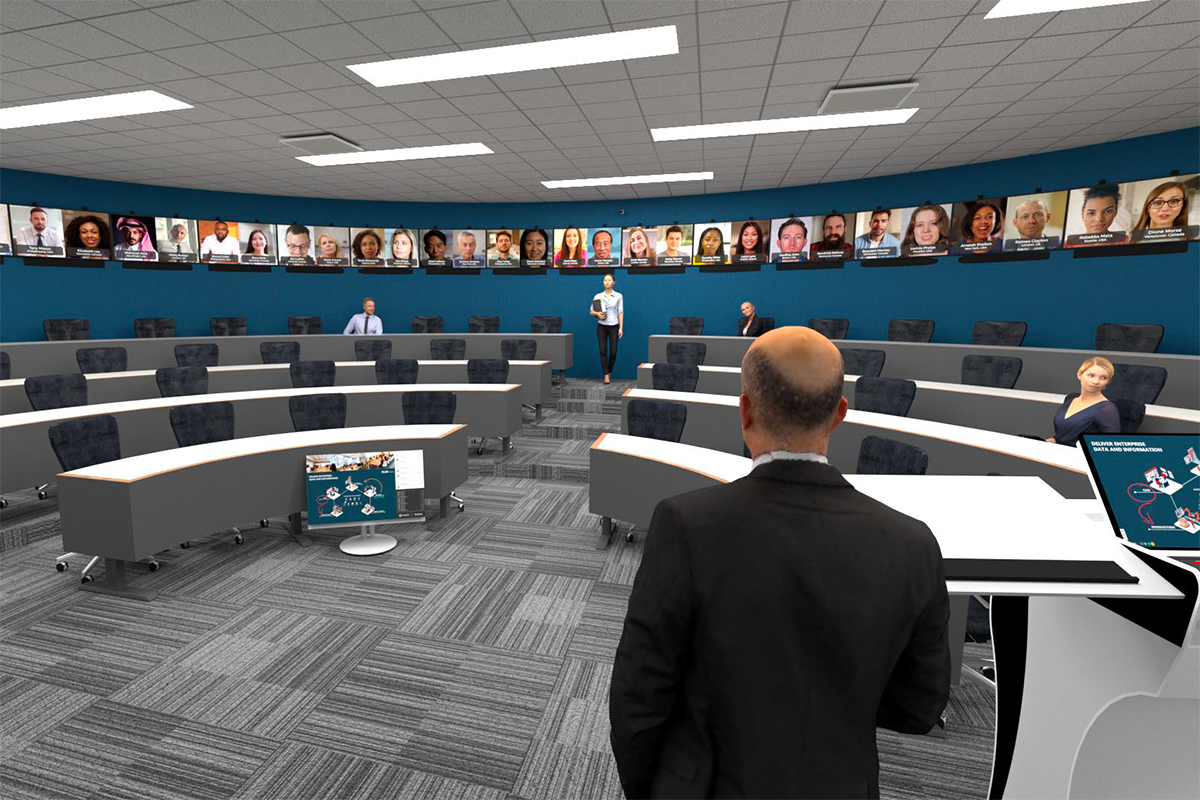 The Future of Digital Learning
"It is an exciting time to be in higher ed as we are constantly challenged to reimagine 'what's next' and how do we better help professionals, managers, and executives adopt new mindsets, skillsets, and toolsets to lead their organizations," Barrett said.
But investing in technology by itself is not the end goal, Bharadwaj notes. Leading in the digital learning space means figuring out how to use it to add significant value for students and organizations.
"What you want students to remember is not the technology but the experience and how it enhanced their life," said Lu. As a result of the increased flexibility and collaboration that digital learning tools provide, we will see more and more of this type of technology, Lu noted.
For Goizueta, digital learning tools will be one more differentiator from the competition while providing greater global reach.
"Technology will continue to be an important enabler, and we will continue to invest, learn, and adopt new technologies," said Bharadwaj. "We will use technology to increase our school's reach, to stay connected with our students and alumni on a global scale, and to improve our range, which is our ability to do more things in more meaningful ways to improve business and society."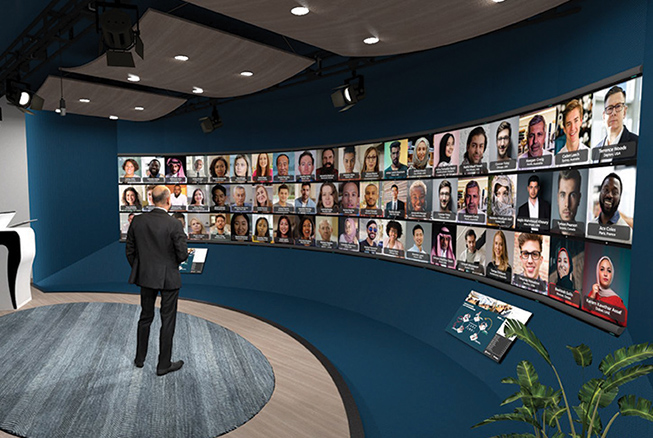 Learn more about Goizueta's Executive MBA program and Executive Education.