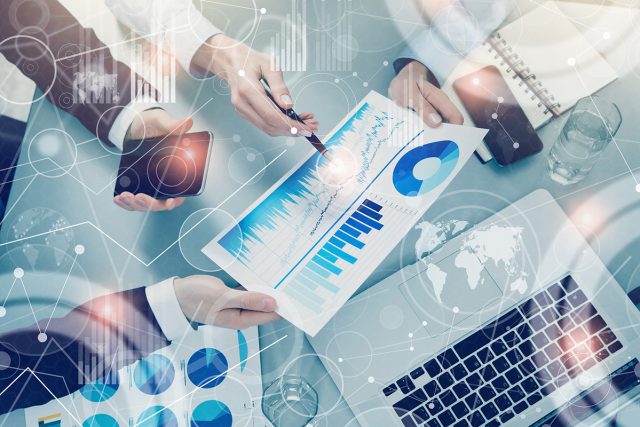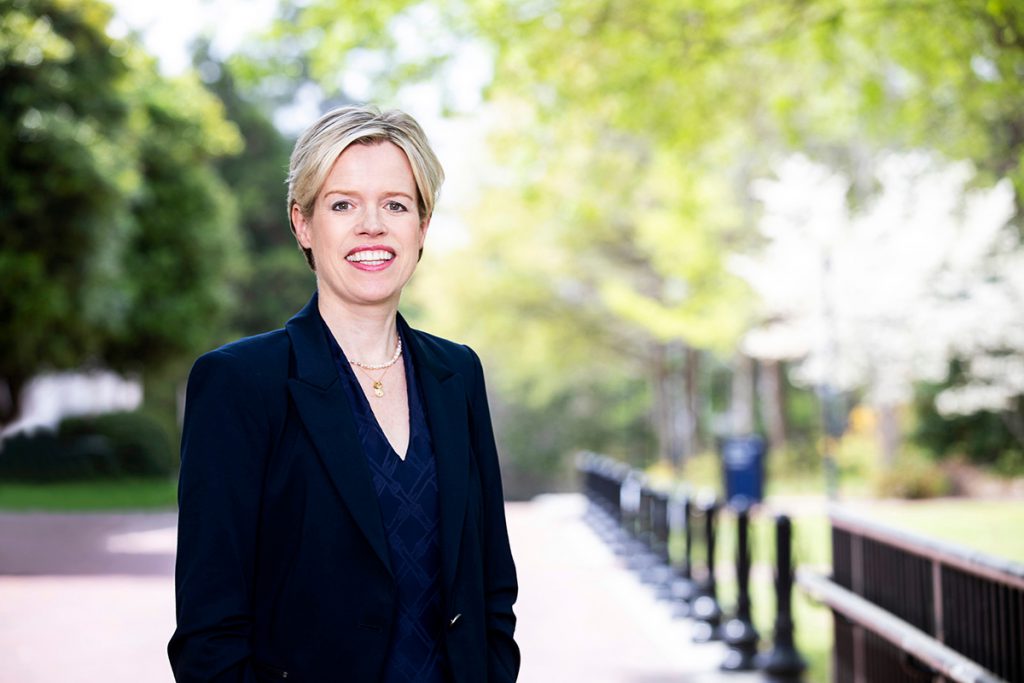 Goizueta will launch a new Master of Analytical Finance degree, beginning with Fall 2022 enrollment. As the finance industry evolves with big data and increased processing speed, "This specialized master's degree program addresses an industry shift that keeps pace with the future of finance education," said Kirsten Travers-UyHam, academic director of the new program. "The curriculum balances mastery of the practical concepts of finance and technical expertise."
The 10-month, full-time student experience with a unique internship-style, analyst immersion experience delivered throughout will offer a data-driven STEM curriculum to explore financial markets through analytics and projects. The program features core strengths: a corporate advisory board of leading global practitioners and corporate partnerships to provide externships, student projects, and recruitment.
"A key element of this new program will be the creation of a cutting-edge Finance Lab to be the central hub of the program and an exciting, interactive space modeled on a professional trading floor," Travers-UyHam said. "Students will experience the fast pace of live markets daily with access to professional industry platforms and analytical tools. The hub will also facilitate collaboration and networking with practitioners through partnerships with financial institutions."
Travers-UyHam's program vision comes from her own career on Wall Street, including investment banking, risk management, and hedge fund management. She surveyed current finance industry professionals on the future needs of finance. "The industry clamors for versatile thinkers who can make real data decisions while appreciating that financial markets can be imprecise," she said. "Graduates need to understand the way the world works and how to measure and model prices."
"We are forging ties with local, domestic, and international industry leaders as an integral part of this program's success," said T. Clifton Green, professor of finance. Travers-UyHam added that, "We will promote a diverse community of finance professionals, including initiatives for women in finance, and establish a corporate scholarship program."
"Candidates may have prior analyst-level experience or be in a fifth year after undergraduate studies," Travers-UyHam continued. "This immersive internship-style program is perfect for recent graduates from any discipline to prepare them with the knowledge and know-how for analytical careers in finance, such as in sales and trading, investment management, FinTech, consulting, hedge funds, and risk. We encourage applications from college graduates as well as junior professionals who want to accelerate their career with advanced analytical skills."
Learn more at emory.biz/finance.