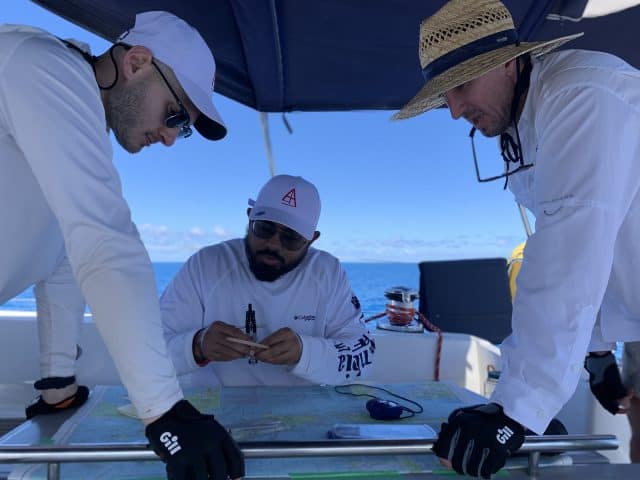 A group of full-time MBA students from Goizueta Business School took to the clear waters of the British Virgin Islands over spring break this March to put their leadership—and sailing—skills to the test.
The Goizueta Advanced Leadership Academy trip—or GALA—is a week-long capstone leadership experience, now in its 17th year. Participants divide into groups of five students, and team up with a facilitator and professional sailor to compete in a different boating challenge each day.
Resilience in the Face of Headwinds
JB Kurish, professor of finance and faculty director for the semester-long GALA course, said the trip allows students to take the leadership skills they have learned in the classroom and employ them in a competitive oceanic environment.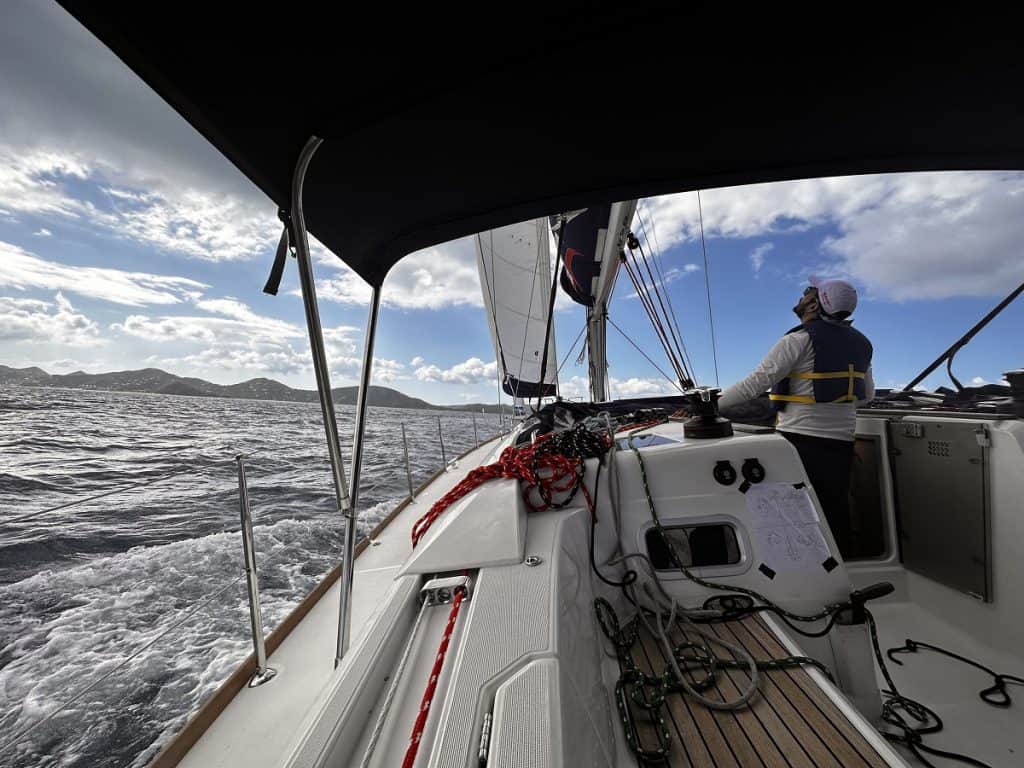 "It's a great analogy for the real world," Kurish says.
You can plan for the day, but until you get out on the water, until you get the winds in front of you, until you figure out what you can and cannot do, you don't know what will happen.

JB Kurish
"You face a lot of adversity, and one of the most important elements of developing leadership capabilities is demonstrating resilience."
Members of each team spent time getting to know each other, their diverse skill sets, and how they work together to develop a well-functioning team, all while living in the close quarters of a 50-foot boat. Students rotated through jobs—captain, cook, helm, etc.—to develop an appreciation for different roles and their peers. Kurish said the students, who mostly have no sailing experience, decide upon strategies to help them win.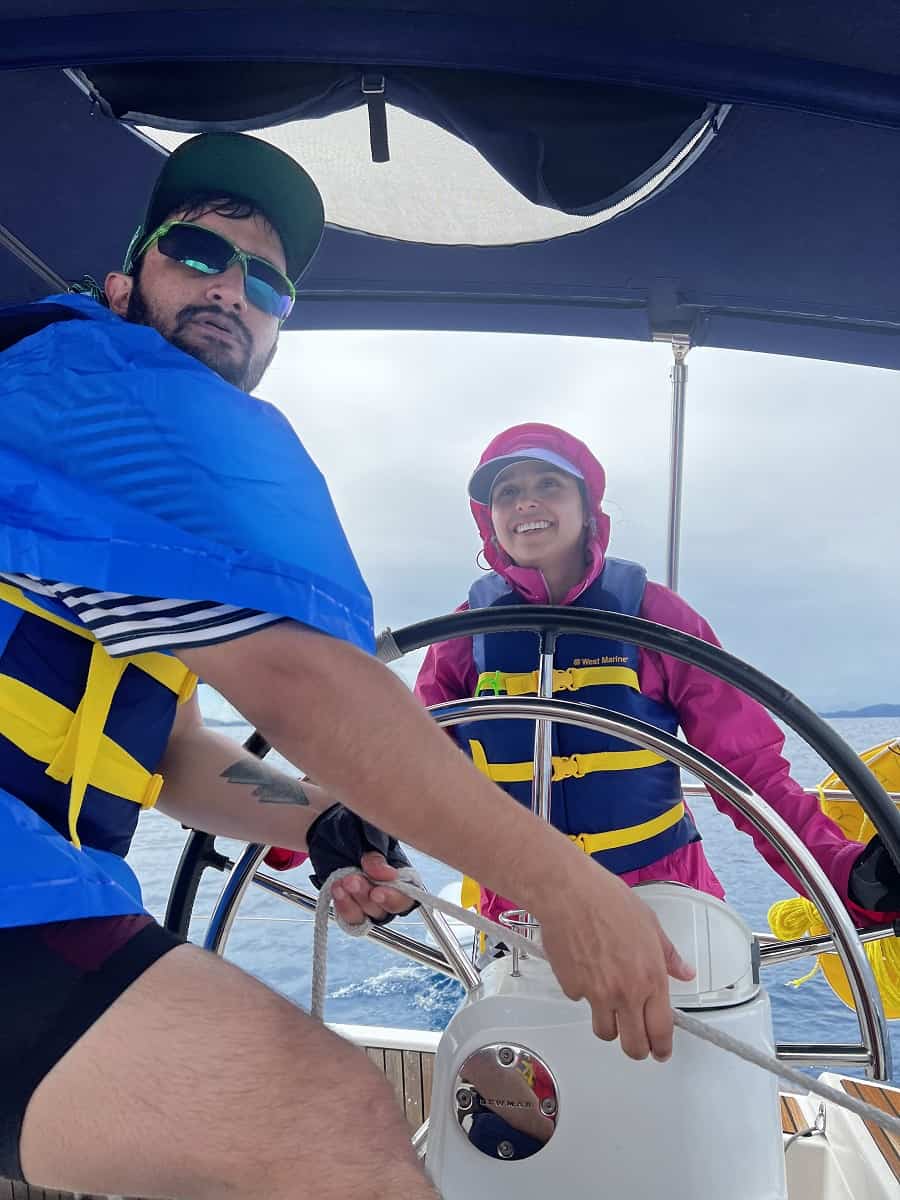 To further promote their camaraderie, the cohort held daily celebrations for the winning team of each challenge and an end-of-week celebration for the overall winner. This year's winning team prevailed by only one point.
"Leadership Requires Working on Yourself"
Kurish said the trip serves as a culmination of everything the students learn over the course of the semester. It embodies the tagline on his syllabus: "Leadership requires working on yourself." He boils successful leadership down to the acronym WACTD: work across boundaries, act with integrity, create a vision, take action, and demonstrate resilience.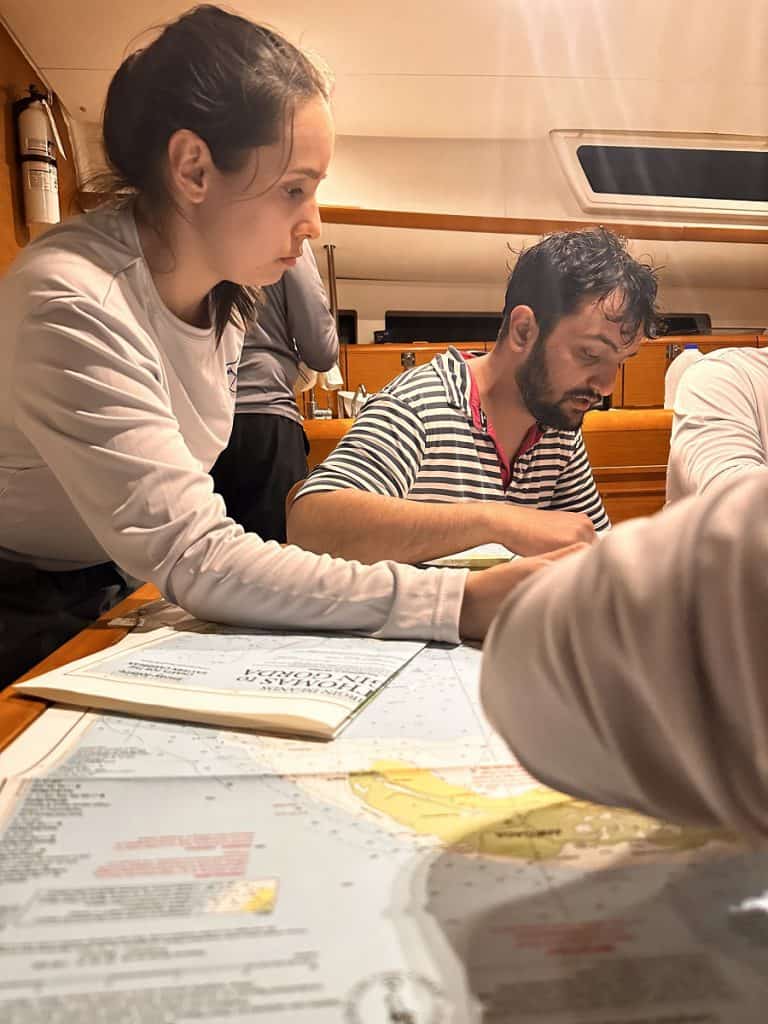 He says, in his many years facilitating the trip, the experience is always profound and often formative for students. They come away equipped with the tools to be better leaders—and some sailing knowledge.
"As a leader, it is crucial to match your intent with your impact," Ivan Guerrero 23MBA said.
It is instinctual to jump into a situation wanting to help, but without introspection or understanding how you are adding value, you can actually have the opposite effect.

Ivan Guerrero 23MBA
"This happened numerous times on the boat, and it happens all the time in the workplace. Getting real time feedback from our facilitators on the boat really drove home that what I interpret as being helpful can sometimes actually be distracting or even demotivating to those around me."
Kurish's hope is always that the students will take the lessons they learn on the boat and apply it to work or life problems. "You have to be able to capture the experience and build upon it, so at some point down the line you can make a better decision and execute better."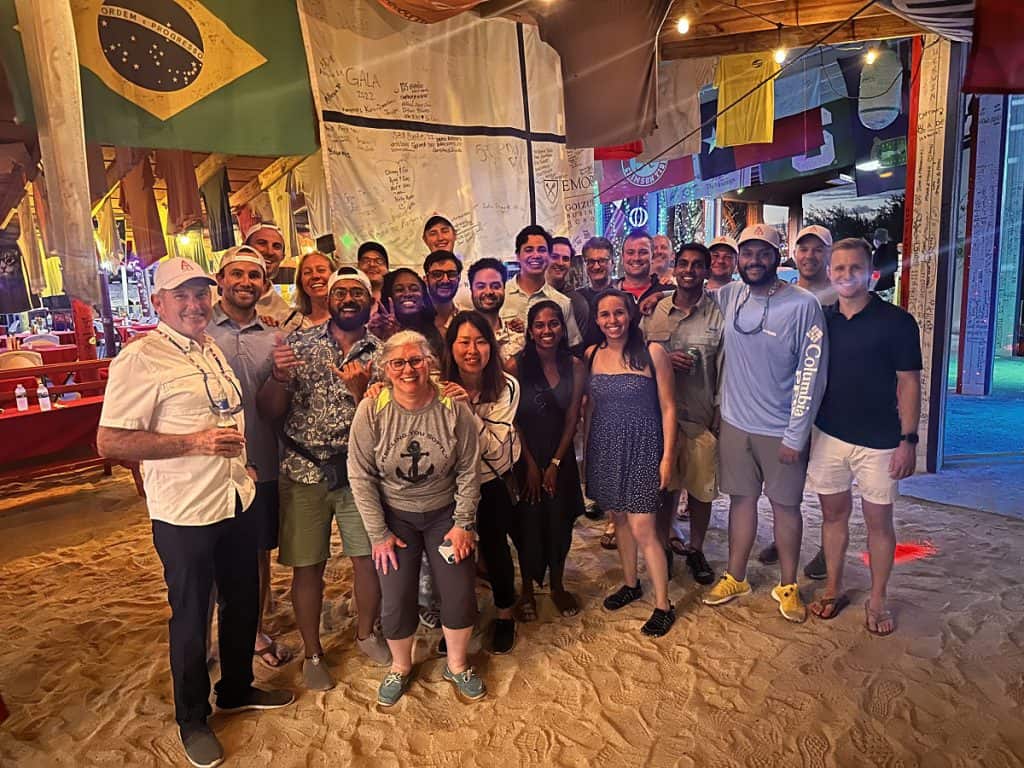 Learn how the Goizueta Advanced Leadership Academy and Goizueta's other leadership development programming is producing principled graduates prepared to impact the business world.