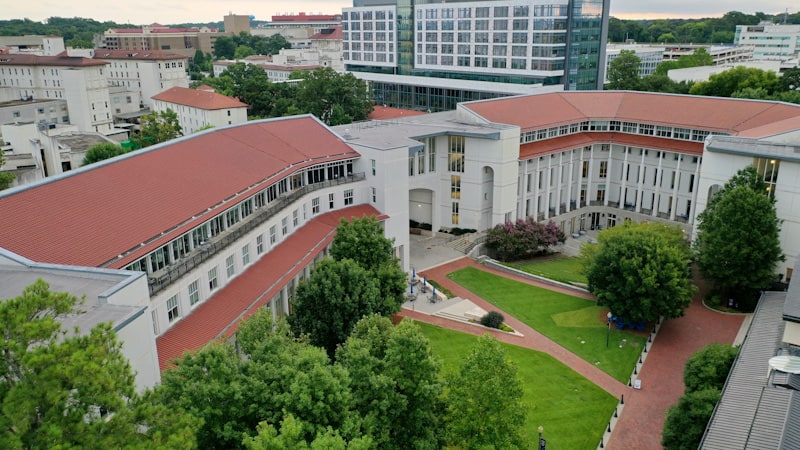 Emory University's Goizueta Business School once again is recognized as a top Full-Time MBA program according to the 2023 Financial Times ranking, rising to 22nd in the U.S. and 36th among programs worldwide.
With a focus on building principled leaders, Goizueta graduates continue to find success upon completion of their programs. Alumni surveyed for this ranking (from the classes of 2017-19) reported an average salary of $170,320 three years after completion of the program – representing a 127 percent increase in salary compared with their salaries before earning a Goizueta MBA and an increase of nearly 10 percent as compared with 2022.
More recent Goizueta graduates are realizing even stronger career outcomes with 98 percent of the Class of 2022 accepting employment offers within three months of graduating and a median base salary plus bonus of $193,000.
Regarding overall satisfaction related to the full-time MBA program, alumni report a 9.43 out of 10.
Boasting a strong alumni network, Goizueta ranked 13th in the U.S. regarding the effectiveness of alumni support in a range of key activities including career opportunities, entrepreneurial pursuits, idea generation, recruitment, and overall insights. Firmly committed to environmental, social, and governance policies and practices, Goizueta ranks 5th in the U.S. for delivering core courses dedicated to ethics, social, environmental issues, and climate solutions.
The school also attracts a diverse base of international students (25 countries represented), female faculty (36 percent), and female board members (43 percent). In fact, Goizueta remains among the top ten schools with the highest percentage of female faculty among ranked U.S. schools by Financial Times.
Financial Times examines graduates' career progress, student and faculty diversity, alumni network and satisfaction, faculty research, and focus on environmental, social, and governance policies and practices in determining programs' ranks. The full rankings, sub-rankings, and methodology are available on the Financial Times website.