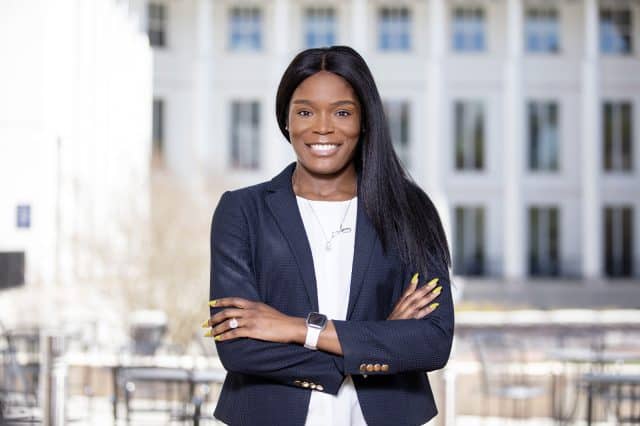 This May, hundreds of Goizueta graduates will walk out of our doors ready for the workforce. Continue to check out the stories of our amazing students all month long.
In the middle of medical school at Geisel School of Medicine at Dartmouth, Ifeoma Kamalu 23MBA decided to press pause, move to Atlanta, and work her way through Goizueta's One-Year MBA program.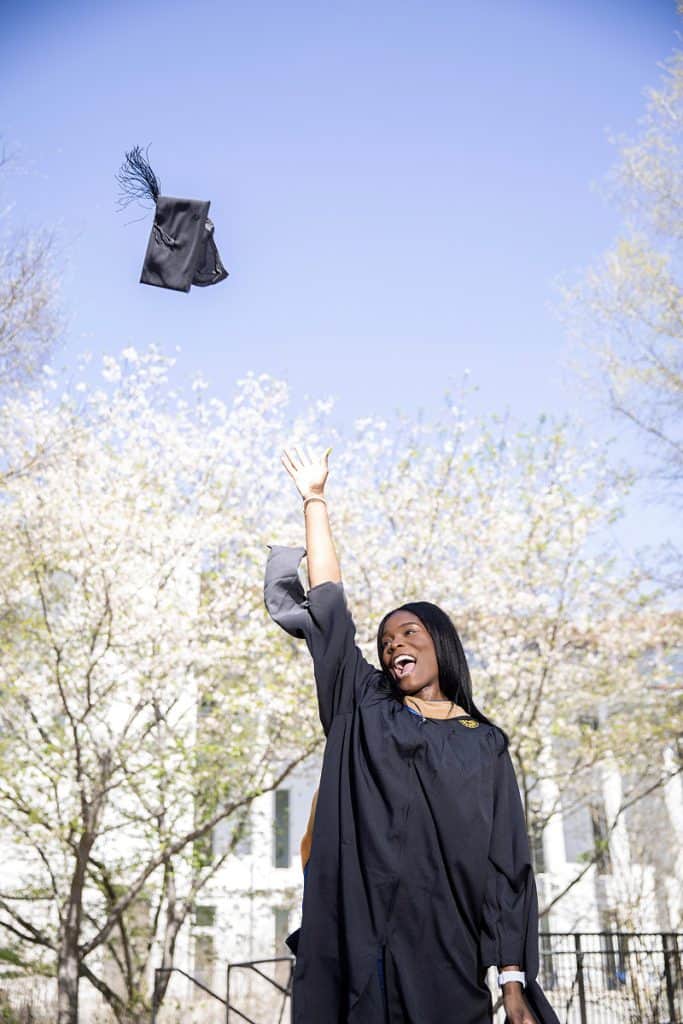 "I really needed the knowledge and skills to become a clinical leader within the healthcare industry," she says. "The healthcare system is rife with inefficiencies, and there are so many angles one can use to improve it."
Before medical school, Kamalu was a senior regulatory affairs specialist for Beth Israel Deaconess Medical Center's Cancer Clinical Trials Office. While managing her direct reports, Kamalu realized how valuable an MBA could be to her growth as a leader.
"I've always loved medicine—from a biological and chemical standpoint—but I also love that I'm able to interact with people in very vulnerable positions through medicine."
At Goizueta, Kamalu gained different perspectives on the healthcare industry and created her own elective, where she explored the effects of private equity on stakeholders in the healthcare system.
Classes like global and macro-economics, operation strategy, and processes and systems management will help me better define and optimize the ill-defined and messy system that is healthcare.

Ifeoma Kamalu 23MBA
After graduation, Kamalu will return to her fourth and final year of medical school and begin applying for residencies to continue her goal of becoming an anesthesiologist. Her long-term career dream is to build a sustainable healthcare infrastructure in markets like Nigeria.
But Kamalu says it was her fellowship experiences that provided her with the most growth—as a leader and communicator. These roles also provided her with the opportunity to help peers along their professional development journey.
"Being a Delta Leadership Coaching Fellow and IMPACT Coaching Fellow reminded me about the pieces of medicine, leadership, and management I love so much," she says. "The main piece is helping people who are going through a difficult time navigate to a place that's more comfortable and ensure they learn something about themselves and how they interact with others."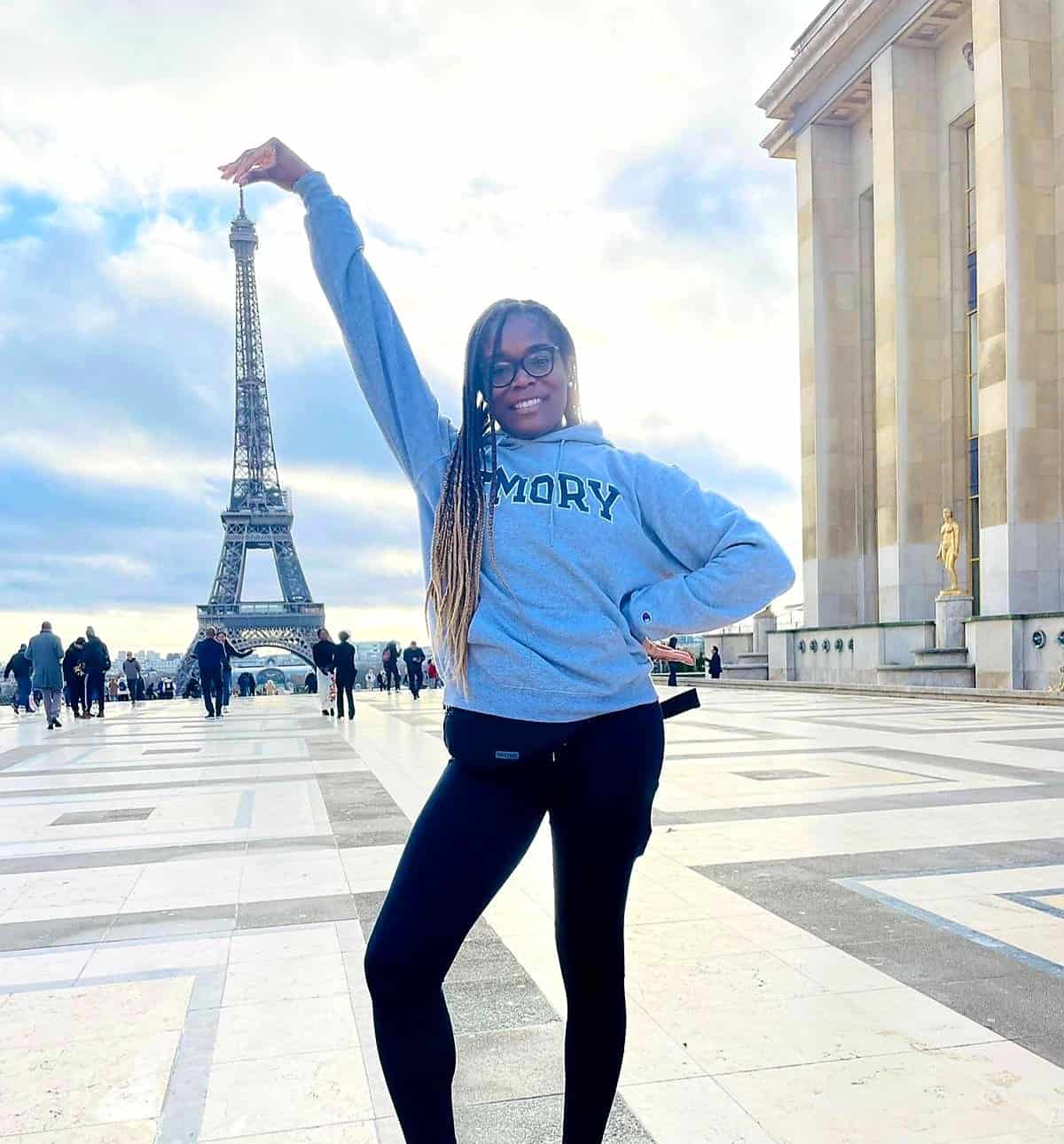 Congratulations to our Goizueta graduates! Learn more about the celebration and register for Goizueta's Commencement activities.
Interested in pursuing your MBA? Learn more about the unique programs Goizueta has to offer.