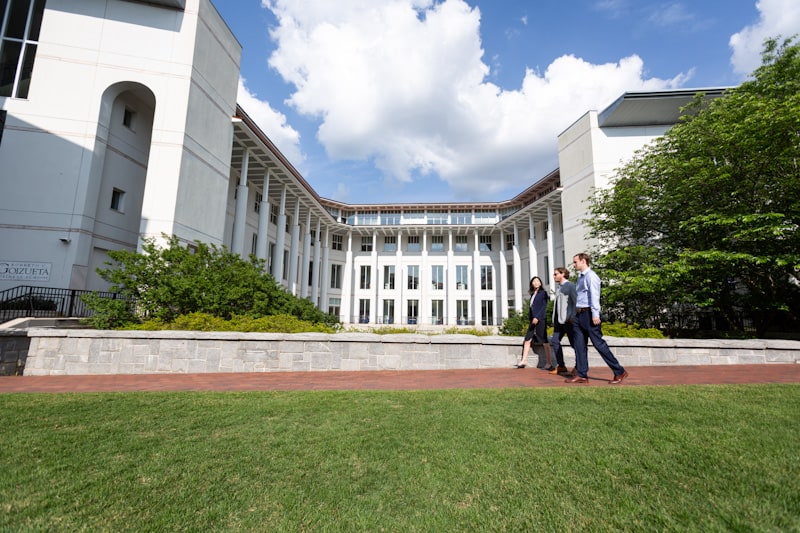 Emory University's Goizueta Business School was recognized for providing world-class educational experiences and best-in-class career outcomes with its Full-Time MBA rising to 17th in the nation, according to the most recent U.S. News & World Report rankings.
Reporting one of the highest employment rates in the nation, Goizueta 2022 Full-Time MBA graduates entered the job market in full force. Within three months of graduating, 98 percent of graduates received and accepted offers for a full-time job.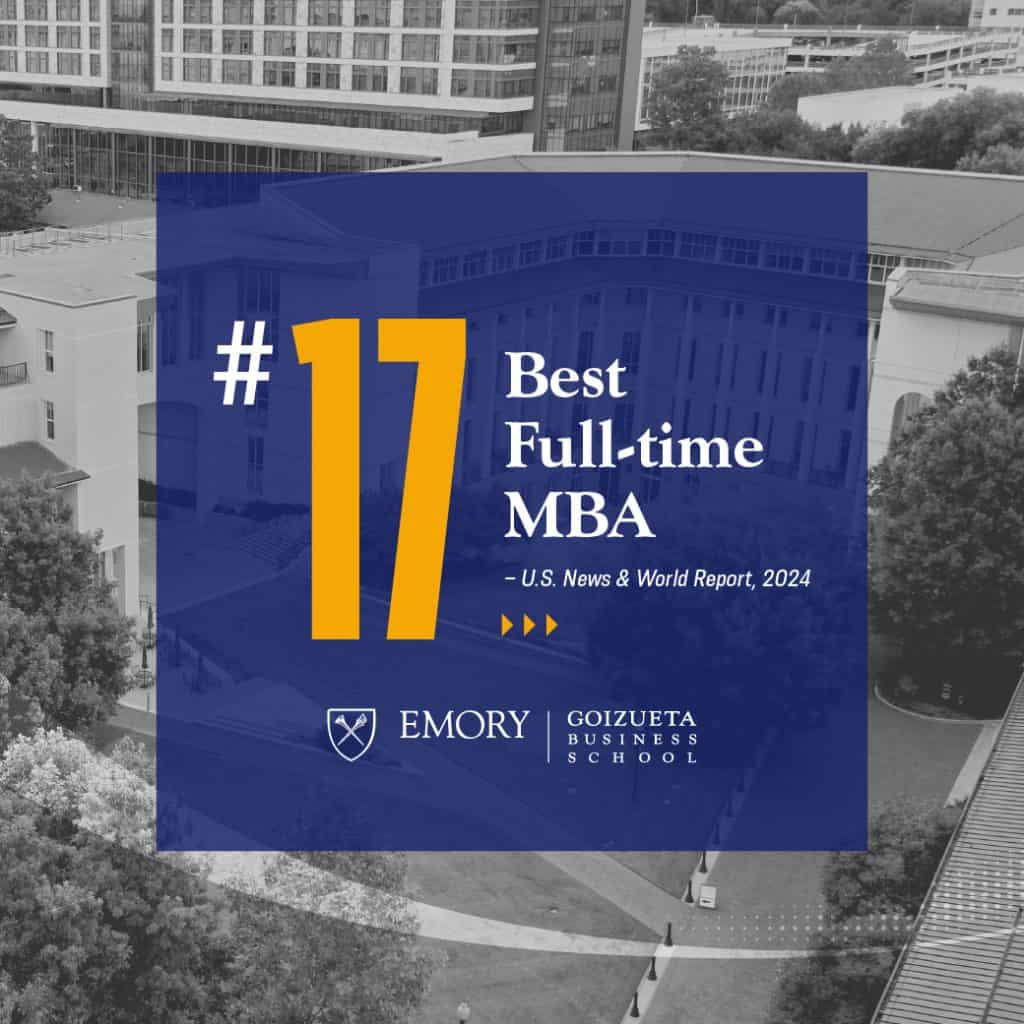 In addition to impressive employment rates, Goizueta Full-time MBA graduates garnered the highest salaries in the school's history. Graduates reported an average median salary plus signing bonus of $193,000, an increase of nearly $30,000 over the previous year. Further, corporate recruiters surveyed for the ranking provided high marks for Goizueta graduates, recognizing our highly qualified alumni who are ready to contribute to their organizations on day one.
The latest U.S. News rankings also recognized Goizueta's Executive MBA (the only program ranked in Georgia this year) and Evening MBA, which continue to be top-20 MBA programs for working professionals.
"We couldn't be prouder of our Goizueta graduates and community," said Gareth James, John H. Harland Dean. "Through your support, we continue to develop principled and impactful leaders and entrepreneurs, foster innovation for a data and technology driven world, and grow a global presence fueled by local synergies. I'm energized about the future of our school and students."
U.S. News calculates the rankings for full-time programs based on placement success, including employment rates and mean starting salary and bonus; feedback from peer institutions and corporate recruiters; GMAT and GRE scores, mean GPAs; and school acceptance rates.
Part-time or evening MBA programs are ranked based on peer assessment; part-time student ratio and total; GMAT and GRE scores; average GPA; and work experience for entering students. The Executive program is considered a specialty rank by U.S. News and ranked solely on peer scores.