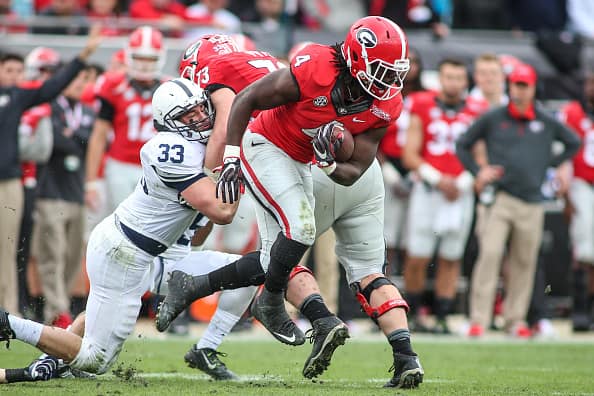 Keith Marshall 22MBA was destined to be an athlete: His father was a professional football player for the Denver Broncos, and Marshall began following in his footsteps at a young age.
That's also when the sports related injuries started piling up: a torn ACL in the seventh grade; surgeries to repair tendonitis in his knee in high school; double knee surgery in college at the University of Georgia after taking a bad hit; retearing his ACL and injuring his left elbow in his first year in the National Football League; and his most devastating injury during his second year in the NFL when he tore the patellar tendon in his knee a second time.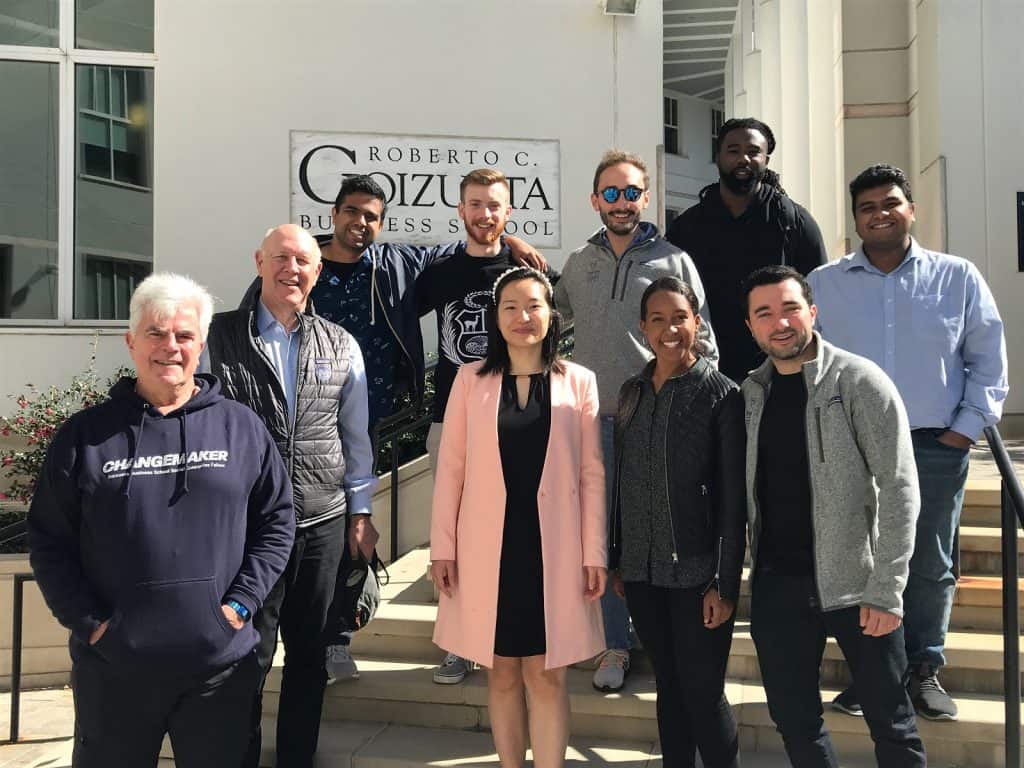 "There's this mentality that you can overcome anything. If there's a challenge, you knock it down and you keep moving forward…I still have this mentality where you never quit. You keep pursuing your dreams, but at a certain point, it's hard," shares Marshall, who was also a fellow of the Consortium for Graduate Study in Management. "The reality is that it physically starts to weigh on you."
Despite these setbacks and rehabilitation times, Marshall was a superstar on the field. Even after his last injury, he had offers to continue to play in the league, but after so many injuries, he didn't feel his body was performing at the same level—and he couldn't help but wonder when the next injury might occur.
While Marshall was trying to figure out what to do next, he found a mentor in a Goizueta Business School graduate. It was this relationship that led him to apply to Goizueta as a potential next step, and now—just one year after graduation—he's co-founder and co-CEO of The Players' Lounge, a media platform for college athletes.
Athletes Supporting Other Athletes
Marshall was planning on joining McKinsey & Co., where he completed his summer internship, after graduation, but tides were changing in college football. Players can now be paid for their name, image, and likeness—something that's commonplace in professional sports but was entirely new for college level athletes.
Marshall and a few former UGA teammates began creating The Players' Lounge as a side hustle.
That side hustle has morphed into a $1.5 million business in just 18 months, working with over 300 athletes from nine universities thus far.
There was an opportunity to recreate the way that collegiate athletes engage with fans, particularly on the media front.

Keith Marshall
"We wanted to create a platform that allows them to be more authentic and develop their own brand," explains Marshall.
Whereas the brand of a college or university is imposed on them as student athletes, The Players' Lounge provides these athletes with a platform to cultivate their own voice, interact with fans in a more personal way, and take advantage of their time in the spotlight to hopefully create networking and career opportunities after graduation.
"A lot of the guys I played with, for example, came from disadvantaged backgrounds, so this is an opportunity to capture their monetary value to send money back home to create a better situation for their families," says Marshall. "From a branding perspective, it gives fans the opportunity to know who you are outside of your sport and humanize yourself in the eyes of fans."
That Pivotal Next Step: Turning from Playing to Helping the Players
Marshall studied finance in college, explaining that he's always enjoyed math—and money, especially venture capital. He's interested in the way money works and how to put that money to use. Though Marshall never thought he'd return to school, earning his MBA was the reset he needed after ending his football career.
"Transitioning out of football was an extremely challenging time in terms of finding myself, figuring out where to channel all of that passionate energy I had put towards football for so many years," says Marshall.
Graduate school was an opportunity to restart, move forward again, and get myself out of that rut.

Keith Marshall
While at Emory, Marshall stayed busy and did everything he couldn't do while in undergrad because of football. In addition to his fellowship, Marshall was also a member of the Goizueta Consulting Association, Goizueta Impact Investors, Entrepreneurship Club, and Black MBA Association. Through these experiences, he built a network of peers and faculty that defined his Goizueta experience.
Marshall says he's been putting all the skills he acquired during his time at Goizueta to use since The Players' Lounge launched, from building pitch decks to pivoting aspects of the business.
"I spent my whole life in athletics and understand it intimately, and I'm a businessperson, so being able to marry those things has been awesome."
Whether you're looking to accelerate your career or make a career pivot, our full-time One-Year MBA and Two-Year MBA programs and part-time Evening MBA and Executive MBA programs, prepare you to challenge business as usual and become the innovators who disrupt it. Learn more here.