A hallmark of any prestigious academic program is continuous improvement: For the last several years, the team behind the Master of Science in Business Analytics at Goizueta Business School has been hard at work. Not only has the program launched a new AI in Business track, but the team has also focused on making the program more globally diverse and doubled the size of its incoming class.
"We want our students to enjoy a global experience because this allows for representation across the world," shares Ramnath Chellappa, associate dean and academic director of Goizueta's MS in Business Analytics program and professor of information systems and operations management.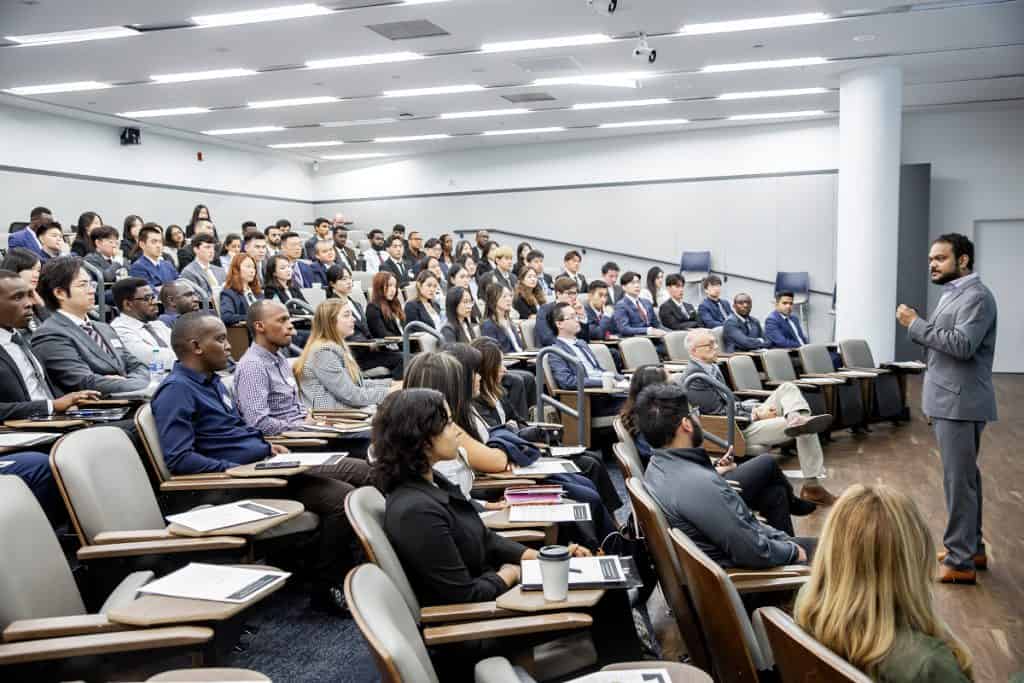 An untapped pool of future labor lives in Africa, says Chellappa. In countries like Rwanda, graduate students are well-trained in the technical and qualitative side of AI, but when they come to a program, such as Goizueta's MSBA, they gain the valuable business acumen needed to truly succeed in this field.
The strategy for admitting qualified students from Africa took shape a couple of years ago and was designed with the help of alumnus Zed Kamurase 22MSBA, who is from Rwanda. Kamurase identified Carnegie Mellon University's Rwanda campus as preparatory for potential Goizueta candidates.
"Involving this labor force with the current population of students puts us a step ahead because the workforce of Africa is what we'll be seeing a few years down the road," says Chellappa. "These students add to the educational environment of not only the MSBA program, but also of Goizueta."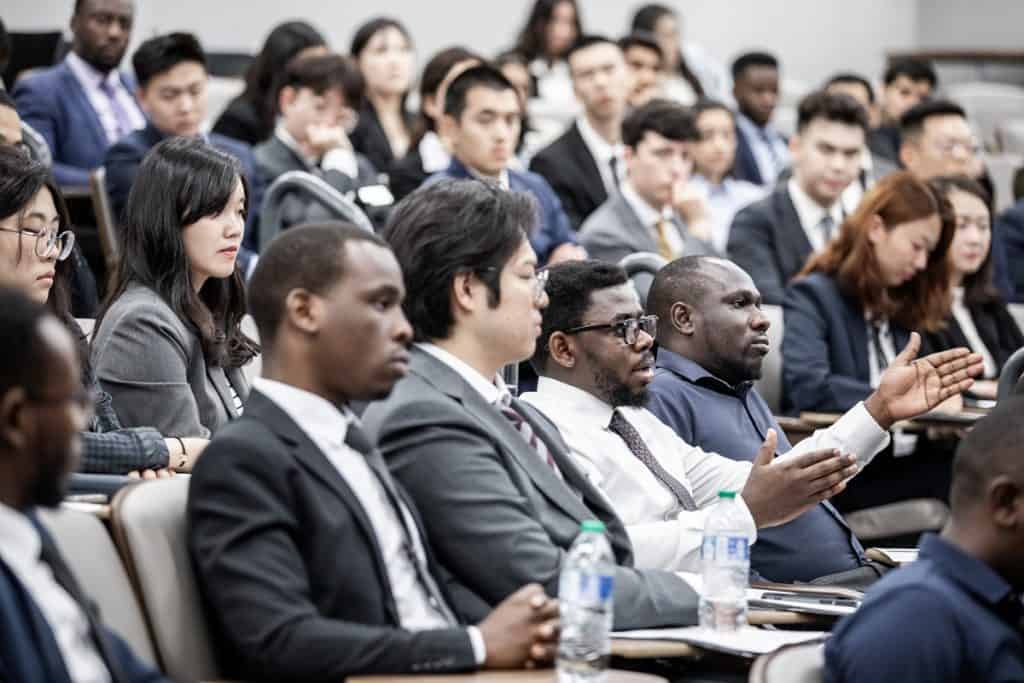 With more than 100 students in the MSBA class of 2024, students represent 13 countries, are 40 percent women and 73 percent minority among those coming from the U.S.
More than 40 percent of students bring work experience to the program, with several students participating in a dual MSBA/MBA degree, uniquely offered at Goizueta.
MSBA All Stars
Meet Brice Munvunui 24MSBA: The Engineer
Brice Muvunyi 24MSBA heard about Goizueta's MSBA program through friends and Goizueta graduates. Muvunyi was particularly interested in the program's accelerated, fast-paced nature, as it provides students with the opportunity to really focus on what's important for 10 months, soaking up all they can from their peers, faculty, and other experiences, he says.
"As a software engineer, I've gained substantial expertise in building and maintaining systems, but to leverage these technical skills to their fullest potential, I need to understand how to use these systems to influence business decisions," says Muvunyi. "The program's emphasis on hands-on learning and real-world applications appeal to me, as they are vital complements to academic learning."
Joining Goizueta from Rwanda, Muvunyi is looking forward to the networking opportunities that a global, tech-centric city like Atlanta has to offer, the chance to collaborate with companies through their semester-long analytics practicum, and (of course) Atlanta's food scene.
Meet Miral Faraz 24MSBA: The Fulbright Scholar
Ever the researcher, when Miral Faraz 24MSBA decided she was ready for graduate school to further her dreams of working in business consulting, she turned to the best, most reliable source of information: the Goizueta alumni network.
"While researching the best business schools in the world, Goizueta consistently emerged as one of the top choices," says Faraz, who's been searching for the right place to take her next career step from her home in Pakistan. "The conversations with alumni were instrumental in solidifying my decision to apply."
Faraz is looking forward to strengthening her leadership skills, building confidence in her own abilities and talents, learning to trust her decision-making, and ultimately, learning how to create "sustainable, data-informed strategies" that benefit both business and society, such as what's offered through Goizueta's Business & Society Institute.
"What makes Goizueta different from other schools is its emphasis on developing well-rounded professionals, which goes beyond technical skills," says Faraz. "What excites me the most is the emphasis placed on effective communication and the application of analytical insights to tackle real-world business challenges. Being able to articulate data-driven recommendations and strategies with clarity and conviction is crucial in making a meaningful impact as an analytics professional."
For Faraz and the rest of this year's cohort, the MSBA program at Goizueta is the stepping stone towards these future career goals.
Want to learn more about the MS in Business Analytics? Read about how you can become a business data scientist.
Check out more scenes from the MSBA Class of 2024's orientation below: