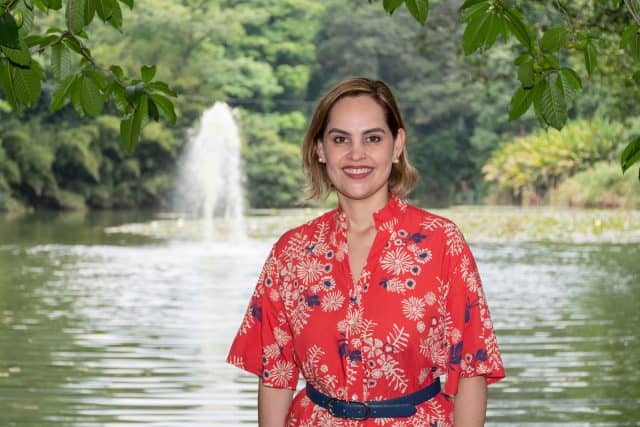 Throughout her career, Claudia Garcia 18EMBA has put respect, dependability, and leadership at the forefront of her work.
When Garcia arrived as executive director of Jardín Botánico de Medellín in 2020, the botanical garden was facing a financial crisis brought on by the pandemic. She knew she had to tell her staff they were in trouble.
The garden's communications team suggested creating a video to send to employees, conducting a live stream from Garcia's office, or holding a meeting that would not allow questions. She turned down all of these suggestions.
Garcia vowed to act authentically to preserve the trust of the garden's employees. In return, 89 percent of them pledged to donate part of their salary to the botanical foundation.
I said 'I want to meet with our people. I need to talk to our people and let them ask questions.' And my team said, 'What if you don't know the answers?' I said 'I'm not going to know the answers, and I'm going to tell them that, because that's the vulnerability of our leadership.'

Claudia Garcia
"We pay 25 percent above the legal minimum wage, and we had people saying I will donate 30 percent of my salary. We had to come out with a policy saying no one can donate more than 10 percent of their salary," Garcia says. "We have such a clear purpose that people feel so proud about working at the botanical garden that they didn't hesitate to donate their salaries."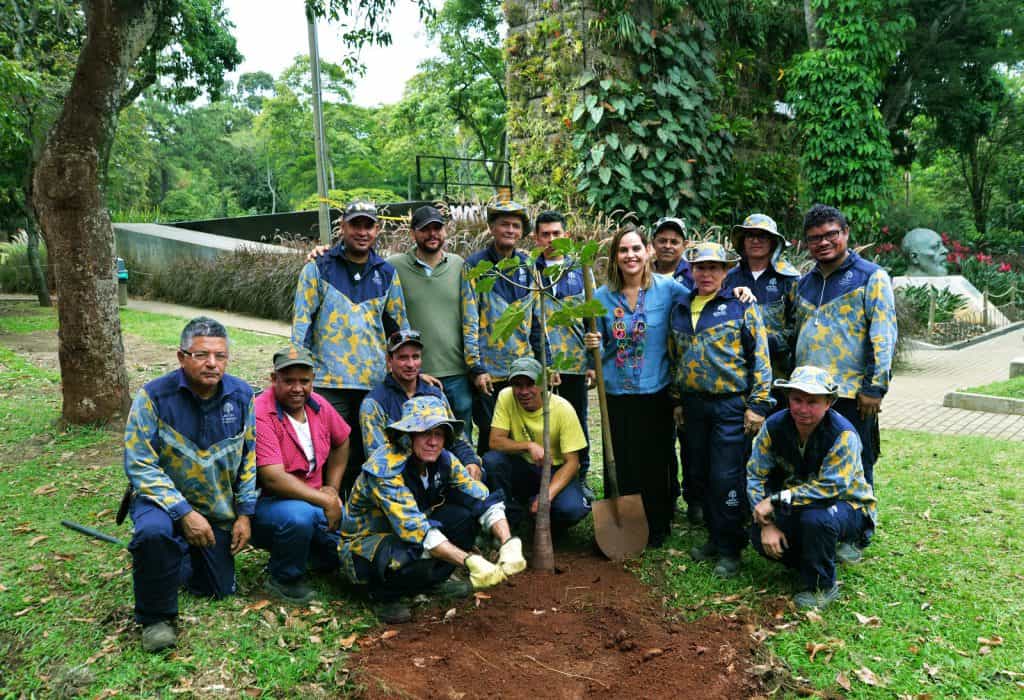 Jardín Botánico de Medellín is the second largest botanical garden in Colombia, with more than 500 employees. The garden is a scientific institution that conducts conservation research, educates stakeholders about Colombia's biodiversity, and provides the city with forestry and landscaping needs.
Before she took on her current position, Garcia worked as human resources director of Grupo SURA while enrolled in Goizueta Business School's Executive MBA program. She had learned of Emory University during one of her early jobs as the executive director of an insurance company in Colombia, where Garcia helped organize sponsorships for talented potential professionals to access master's degrees abroad.
Garcia says Goizueta allowed her to grow personally and professionally through exposure to diverse cultures and points of view among her peers and professors. "The type of questions, the type of classes, the interaction that you have with your classmates is very, very rich at Emory."
Blossoming Among Thorns
Even with the toolbox of skills she picked up from her previous positions and her Emory education, Garcia says her work at the botanical garden has been her biggest professional challenge to date.
In 2019, the garden had a contract with the municipality for around $5 million, which represented 80 percent of their income. In 2021, their contract was reduced to $1.5 million, leaving the garden financially strained. In addition to speaking with stockholders, bringing on more clients, and sourcing additonal grants, the garden had to eliminate 44 positions.
Garcia said this downsizing was the one of the darkest moments of her career, however, the way she dealt with it became one of her proudest triumphs.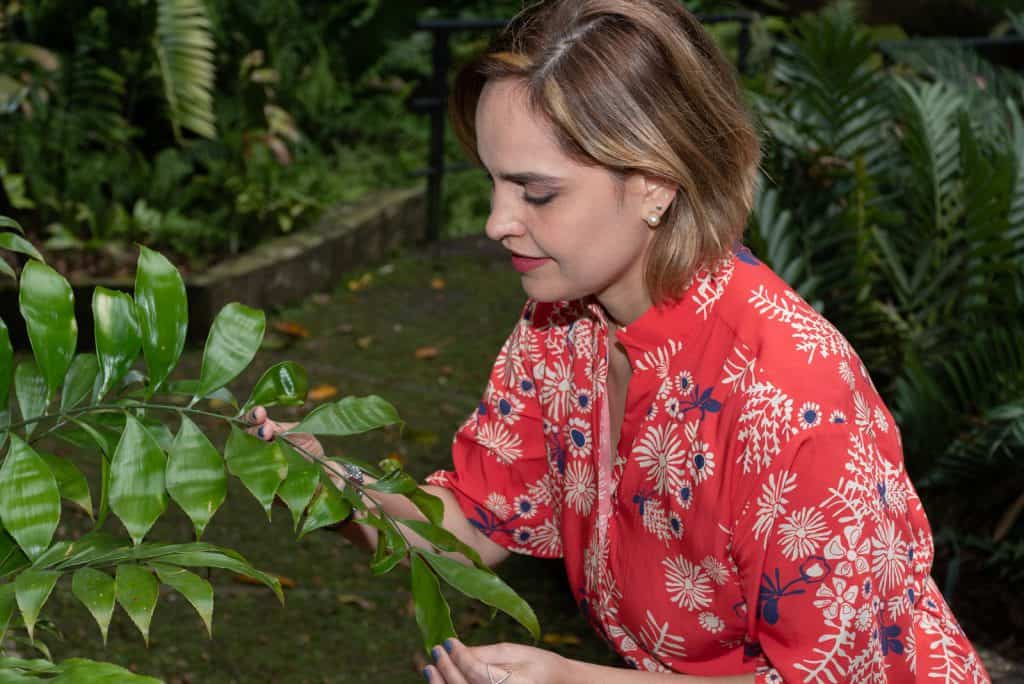 "We parted with these employees with a lot of respect," she says. "We gave each of the 44 people a letter of recommendation so they could apply to different jobs. One month after that, 90 percent of the people that we had laid off had a job—and we're talking about 2020: in the middle of a pandemic. The next week, they were visiting the garden and having lunch with us."
Recently, Medellín's city council held a debate about the relationship between the city and the botanical garden. Garcia said they used the eight-hour meeting as an opportunity to amplify the garden's impact and its purpose to conserve biodiversity and protect plant life. Following this meeting, they secured a $4 million contract.
"We're not in a wealthy part of Colombia. My neighbors are not rich," Garcia says. "Having this institution in this part of the city and interacting with my neighbors is a privilege that I cherish. I'm driven by the ability and opportunity to touch, teach, and learn from people."
In Goizueta's Executive MBA program, you'll develop the leadership skills necessary to forge your own path. You'll brush up on business foundations and go deep on business strategy concepts that apply to a broad range of industries, You'll cultivate not only the knowledge needed to excel, but the confidence to put it into action. Learn more here.