Around the world, communities large and small have felt the effects of the COVID-19 pandemic. This life-changing event has groups and organizations scrambling to find solutions and...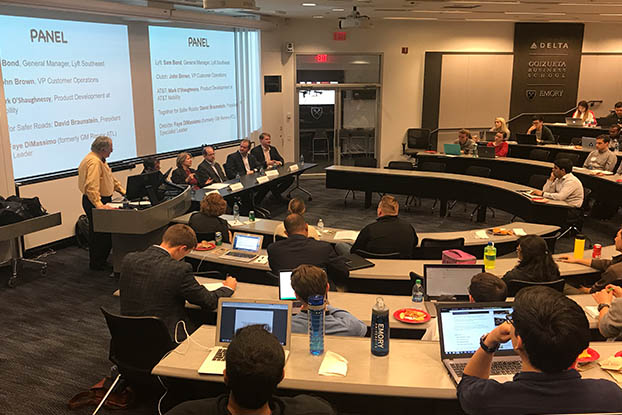 It may be a generation away, but there will be a day in our society when it's a surprise that a human driver has arrived your door step. The lifestyle and cultural shift would move at a pace where leaving for work or meeting friends at a restaurant will be done almost exclusively with an autonomous vehicle. A team of Goizueta Business School Evening MBA (EvMBA) students made it to the final round of the Electric Vehicle Case Competition, held on... The regional Venture Capital Investment Competition is an annual event where teams from MBA schools in the Southeast have the opportunity assume the role...