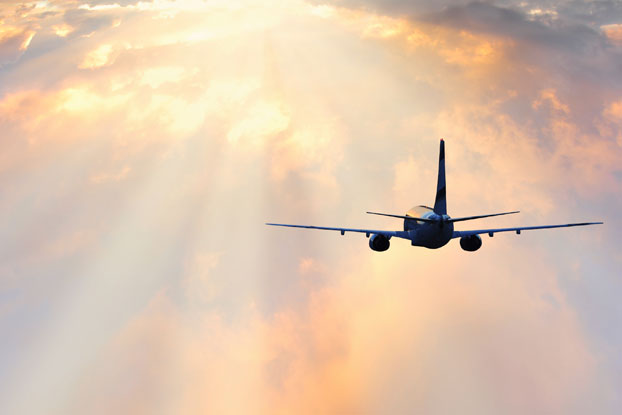 A pair of tragic incidents this year has left the future of Malaysia Airlines in jeopardy, but because it's a region's flagship airline, that future is difficult to predict, a Goizueta Business School professor said.
"The problem is because of their size, they garner much greater visibility and scrutiny," said Dr. Ramnath K. Chellappa, an Associate Professor of Information Systems & Operations Management and the Caldwell Research Fellow.
Chellappa has spent research time looking at the industry, including aspects of airline pricing.
In recent weeks, one Malaysia Airlines leader admitted that any turnaround wouldn't happen quickly.
The Sydney Morning Herald quoted Malaysia Airlines commercial director Hugh Dunleavy as saying, "It does take time, people don't forget about some of these issues immediately."
Flight 370 lost contact with air traffic controllers and disappeared over the southern Indian Ocean in March with 239 people on board. In July, Flight 17 crashed over eastern Ukraine as it flew over an area controlled by pro-Russian separatists.
The unusual incidents were followed by a poor crisis communication response to passengers' families and the media. Chellappa said the airline did an extremely poor job of communicating, and families should have been contacted before the flight manifesto is released. Chellappa said communicating with families and the public needs to be handled separately.
After Flight 370 disappeared on its path from Kuala Lumpur to Beijing, the airline informed families of their loss by text message.
"They did an extremely poor job of communicating," Chellappa said. "I don't know how one salvages reputations. Time is an important component."
While the company received criticism for its public relations response following the Flight 370 incident, the public reaction for Flight 17 was different.
"A company attacked by a terrorist will be treated differently from one accused of being the terrorist," Eric Dezenhall, a crisis communications strategist and founder of Washington, D.C.-based public relations firm Dezenhall Resources, told International Business Times.
One attempt to generate a positive sales campaign — running in Australia and New Zealand — was called "My Ultimate Bucket List Campaign," which asked customers to make suggestions, and the best pitch would win prizes that include flights on the airline.
The airline soon withdrew the campaign and said it was "found to be inappropriate at this point in time."
Chellappa added that given the recent events associated with the airline that a phrase associated with things you do before you die was not a good idea. Complicating any re-branding efforts, Chellappa said, is that there has yet to be a formal closure of either incident.
In late August, the airline announced that it would cut 30 percent of its workforce — 6,000 jobs — and receive a government bailout of nearly $2 billion.
But this isn't the first time the company has had an unprofitable period. The company reported significant losses in 1997 and in 2005, and a positive turnaround didn't arrive until 2007.
And even before either incident, Malaysia Airlines had a difficult start to the year. In the first quarter, it reported a $138 million loss, its worst quarter in more than two years, CNBC reported.
"Even before the (first) incident we were very skeptical that Malaysian Airlines could survive beyond a year because in the current situation they are incurring losses in excess of about 5 million ringgit ($1.56 million) per day. In order for them to get out of the dire situation they would need to get some sort of miracle," Mohshin Aziz, an aviation analyst at Maybank told CNBC.
The difference this time is the events that triggered this year's losses were very unusual, and not brought on by poor business decisions, such as fuel cost and route management, Chellappa said.
A bailout has helped another company, Singapore Airlines, which Chellappa said now features the "epitome of fantastic customer service."
While the future of Malaysia Airlines, a flagship airline of its region, is unknown, Chellappa said the government bailout and it being the preferred airline from Russia to Southeast Asia cannot be discounted.
About Ram Chellappa
Dr. Ramnath K. Chellappa is an Associate Professor of Information Systems & Operations Management and the Caldwell Research Fellow at the Goizueta Business School, Emory University. He serves as the area's Doctoral Coordinator. He is also the SRITNE Distinguished Academic Fellow at the Indian School of Business, Hyderabad.
Prof. Chellappa joined the Goizueta Business School faculty in Fall 2005. He served on the faculty of Marshall School of Business, University of Southern California from 1997 – 2005, and was also the founding director of the Electronic Economy Research Lab (eBizLab) at USC. He has been affiliated with the Center for Telecom Management at USC and the Center for Research in Electronic Commerce at the University of Texas at Austin.
Prof. Chellappa's expertise is in the field of electronic markets, pricing, digital goods and economics of information security and privacy. His research in the areas of digital product piracy has been widely published in leading journals and conferences. His work on information privacy, and decline of music sales has received best paper awards in premier conferences. His recent works examine pricing in the US domestic airline industry, competitive dynamics in business software industries and digitization in the entertainment industry. His research methods include analytical modeling, empirical modeling and social network analysis.